---
UK gov't to fund more dedicated problem gambling clinics
Posted: 07 Jan 2019 12:58 PM PST
Problem gambling mitigation is getting a boost from the UK government's reform of the National Health Service (NHS) as well as from new initiatives from major banks.
This weekend, the Mirror reported that UK Prime Minister Theresa May planned to instruct Health Secretary Matt Hancock to build more dedicated facilities to address problem gambling behavior. There is currently only one such facility in the UK, the National Problem Gambling Clinic in London's Fulham area.
Previously, specialist treatment for gambling issues has relied on charitable funding but the new facilities will come courtesy of the government's planned injection of an additional £20.5b into the NHS by 2023. Around £2.3b of this sum will go toward mental health services.
The UK's gambling industry-funded GambleAware charity, which helps support the National Problem Gambling Clinic, celebrated the news as a "very welcome development." Last November, GambleAware announced the commissioning of a second such clinic in Leeds that is expected to open in April. The Leeds facility will eventually assist problem gamblers across the north of the country through a hub-and-spoke model.
Without questioning the obvious need for such facilities, it's worth noting that the latest UK Gambling Commission statistics show the nation's rate of problem gamblers virtually unchanged from previous reports, while gambling participation rates are actually on the decline. Those fact-based trends stand in marked contrast to the alarmist narrative being peddled by the UK's usual media suspects. But we digress…
Meanwhile, more UK high street banks plan to introduce tools that will allow their customers to mitigate excess gambling activity. This Is Money reported last week that Lloyds, Santander and the Royal Bank of Scotland plan to implement new systems later this year that will allow customers to adjust an app setting that prevents their debit cards from being used to fund gambling activity.
Barclays made headlines in December by becoming the first major high street bank to allow cardholders to block spending on a variety of merchant types, including gambling. Mobile-only bankers Monzo announced plans for a similar system in May 2018.
The post UK gov't to fund more dedicated problem gambling clinics appeared first on CalvinAyre.com.
Italy's sports betting growth slowed dramatically in 2018
Posted: 07 Jan 2019 10:38 AM PST
Italy's regulated sports betting market revenue came in just shy of $1.5b in 2018, although the pace of growth slowed dramatically from 2017.
Figures released Monday by Italy's Agenzia delle Dogane e dei Monopoli (ADM) gambling regulatory body show the country's licensed sports betting operators generated revenue of €1.484b in 2018, up 10.8% over 2017's result. Betting turnover totaled €10.9b, up €1b from 2017.
Last year's land-based wagering revenue totaled €840m, up around 7% from 2017. Online betting revenue came in just over €643m, a nearly 16% rise over 2017. However, online betting revenue grew by 44.5% in 2017, and that year didn't have the wind-assist that 2018 enjoyed courtesy of the FIFA World Cup, suggesting that the market may be nearing its peak.
The annual growth figure wasn't helped by December's results, which saw overall sports revenue slip 55% year-on-year to €96.4m thanks to a rash of punter-friendly results. Land-based betting was off nearly two-thirds to €49.4m while online betting fell 43% to €47m. Bet365 reclaimed the online betting crown with a 17.3% share, while November's king Planetwin365 slipped to second with 14.8% and Snaitech ranked third with 11.9%.
By contrast, the online casino vertical had a stellar December, with revenue rising 20.3% to €70.5m, a new market record. The bounty brought online casino's 2018 total to €710m, up nearly one-quarter from 2017. The Stars Group's PokerStars brand was the online casino market-leader in both December (11.1%) and the full-year (9.6%) categories. Lottomatica ranked second in both categories, claiming 8% and 8.6% shares, respectively.
As one has come to expect, online poker fared worse. December's tournament poker revenue was up a modest 0.5% to €8.2m, bringing the full-year tournament figure to just under €82m (-1.5%). Poker cash game revenue was down 7.3% to €5.7m in December, bringing its full-year total to €65.2m (-6.7%).
Italy's licensed gambling operators are facing fresh headwinds in 2019, thanks to the new prohibition on all gambling marketing that kicked in January 1. Italy's government also imposed higher taxes on both land-based and online operators, which led UK-listed operator Playtech – the new owner of Snaitech – to warn investors of a possible €25m hit to its 2019 earnings.
The post Italy's sports betting growth slowed dramatically in 2018 appeared first on CalvinAyre.com.
Loto Quebec adding Evolution Gaming live casino en Français
Posted: 07 Jan 2019 09:11 AM PST
Loto Quebec will soon become the third Canadian provincial gambling monopoly to launch an Evolution Gaming-powered live casino offering.
On Monday, the Stockholm-listed Evolution announced that it had reached a deal to supply online casino services to the Espacejeux.com online gambling site of the state-run gambling monopoly in Canada's second-most populous province. The offering, which is expected to debut this month, will be available across desktop and mobile platforms.
The new live casino offering will be known locally as 'Casino en direct' to cater to the province's French-speaking majority. It will feature six dedicated tables, five of which will operate using the French language, plus four additional tables from Evolution's live studio in Vancouver.
Loto Quebec's online product manager Sovanna Phan said the Crown corporation was "thrilled" to be adding live casino to its digital offering, adding that the addition "fits hands in glove with our click-and-mortar strategy to engage with customers both online and face-to-face at our casinos."
Evolution's chief business officer James Stern celebrated his company's track record in providing its customers with native-speaking products and predicted that Loto Quebec's new French-language tables would prove a key unique selling point in the province's perpetual Darwinian struggle against internationally licensed gambling sites.
Evolution launched its first Canadian-facing operation last year with the British Columbia Lottery Corporation's PlayNow.com site, which also provides services for the Manitoba monopoly's online operations. The Vancouver studio was Evolution's first North American presence and the company has since opened a thriving studio in New Jersey to cater to that state's regulated online market.
While Espace-jeux has posted year-on-year growth that outshines Loto Quebec's other gambling verticals – at least, in terms of percentage gains – its annual revenue continues to lag its BC rival. Loto Quebec's most recent annual report showed online revenue of C$118m (US$88.7m), but PlayNow was well out in front with $180.6m.
The post Loto Quebec adding Evolution Gaming live casino en Français appeared first on CalvinAyre.com.
Microgaming celebrates the industry's longest-running brand partnership with new Lara Croft project
Posted: 07 Jan 2019 08:00 AM PST
ISLE OF MAN – To mark the 15th anniversary of a longstanding partnership with Square Enix for the Lara Croft® brand, Microgaming has renewed its agreement to produce a third branded online slot game.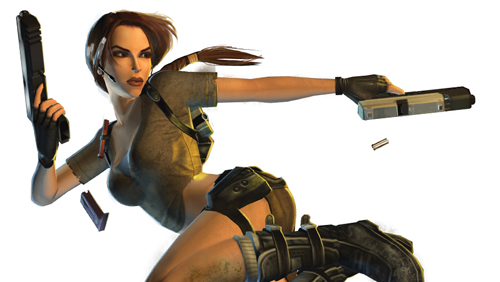 The exclusive agreement builds on the industry's longest-running branded relationship, which was penned 15 years ago when Microgaming launched the industry's first ever licensed branded slot game with Lara Croft: Tomb Raider™ in 2004.
Following the immense success and popularity of that industry-first collaboration, Microgaming developed a sequel in 2008, Tomb Raider: Secret of the Sword™, which sent players on an exhilarating slot escapade to track down fragments of a legendary sword.
Marked for release this year, the new game will once again feature the fearless heroine, ready to lead players on a new quest unearthing ancient trails and rewarding discoveries. The branded slot is being developed by Triple Edge Studios, an independent studio that is providing innovative, high-quality content exclusively for Microgaming.
Lara Croft is one of the most iconic and popular characters in the world. The first ever Tomb Raider video game was released in October 1996 and since then the franchise has amassed lifetime sales of over 67 million units, making Lara Croft the best-selling video game heroine. The pop culture icon has since transcended into a series of successful films, products, merchandise and in online slot form through an exclusive development partnership with Microgaming.
Fans of the iconic adventurer can look forward to a whole new Lara Croft quest, as the latest title is set to join Microgaming's award-winning portfolio of branded content in the new year.
Andrew Clucas, Chief Operating Officer at Microgaming, comments: "We are incredibly excited to announce the renewal of our historic partnership with Square Enix to develop a new Lara Croft online slot game that honours and builds on the brand's massive popularity in the gaming industry, film and beyond. 2019 is our 15th anniversary with the brand and we plan to celebrate the unprecedented milestone with a wave of big reveals on another show-stopping stand at ICE."
Janet Swallow, Vice President of Licensing at Square Enix West, adds: "We look forward to continue working with Microgaming to develop another successful branded online slot game, following the top performances of Lara Croft: Tomb Raider™ in 2004, which marked the industry's first ever branded slot partnership, and Tomb Raider: Secret of the Sword™ in 2008. We are excited to see a new action-packed Lara Croft adventure launch to the iGaming world and look forward to the big reveal at ICE 2019."
Microgaming will be unveiling its latest Lara Croft slot and the game's official title alongside other big reveals at ICE Totally Gaming 2019.
© 2019 Square Enix Limited. Developed by Crystal Dynamics. CRYSTAL DYNAMICS, LARA CROFT, TOMB RAIDER, and their respective logos are trademarks or registered trademarks of Square Enix Limited. SQUARE ENIX is a trademark or registered trademark of Square Enix Holdings Co., Ltd.
For further information please contact:
Microgaming Press Office
01624 727777
pressoffice@microgaming.co.uk
About Microgaming (microgaming.co.uk)
Microgaming developed the first true online casino in 1994. It has been breaking records, breaking new ground and breaking its back in pursuit of original gaming ever since. Developer of thousands of unique, genre-defining casino, mobile, poker, bingo, land-based and multiplayer games, and a pioneer in virtual and wearable gaming, the software giant hosts the world's largest progressive jackpot network. Its products include Live Dealer, Sportsbook, Business Solutions and Quickfire. Microgaming is an award winner. A millionaire maker. The father of player protection and responsible gaming. And through Microgaming PlayItForward, it is a pillar of its local community on the Isle of Man.
About Square Enix Ltd.
Square Enix Ltd. develops, publishes, distributes and licenses SQUARE ENIX®, EIDOS® and TAITO® branded entertainment content in Europe and other PAL territories as part of the Square Enix group of companies. Square Enix Ltd. also has a global network of leading development studios such as Crystal Dynamics® and Eidos Montréal. The Square Enix group of companies boasts a valuable portfolio of intellectual property including: FINAL FANTASY®, which has sold over 142 million units worldwide; DRAGON QUEST®, which has sold over 76 million units worldwide; TOMB RAIDER®, which has sold over 67 million units worldwide; and the legendary SPACE INVADERS®. Square Enix Ltd. is a London-based, wholly-owned subsidiary of Square Enix Holdings Co., Ltd.
More information on Square Enix, Inc., can be found at https://square-enix-games.com.
The post Microgaming celebrates the industry's longest-running brand partnership with new Lara Croft project appeared first on CalvinAyre.com.
Tennessee to consider sports betting with proposed bill
Posted: 07 Jan 2019 06:53 AM PST
When the Supreme Court of the United States struck down the federal betting sports ban last year, all experts expected a torrent of state legislation to follow. Tennessee is proving them right, with a new proposed bill in the works.
LocalMemphis.com reports the Tennessee Sports Gaming Act will give local governments the right to decide if they want sports betting locations in their area. If approved, local communities could "then petition their local government with at least 10% of voters calling for a vote on legalizing betting in their area."
The bill was put forward by State Representative Rick Staples, a Democrat. Unlike with recently proposed Texas casino bill, this one might actually achieve its goal, as Republican State Senator Brian Kelsey is working on his own version of the bill for the upper house.
In a statement to LocalMemphis, Kelsey said:
"I think it is important to have local control over where sports betting takes place, so my bill would allow City Councils in Memphis and the other three large cities to designate areas for physical sports betting locations subject to a vote by the people. Local governments will also have the authority to collect some of the revenue from these physical sports betting locations."
Just as with the Texas bill, the motivations for this one are to keep gambling revenues in state, and use some of the profits to fund public utilities. Rick Staples said, "Billions of dollars leave the state of Tennessee to our neighboring states with casino and table gambling. So, this is a new stream of revenue that the federal government is allowing the states to take advantage of."
If the bill is passed and local communities vote to allow gambling in their neighborhoods, 40% of taxes collected from operations would go to a state fund, 30% to community and tech colleges, and the remaining 30% would be split between local schools in the community and infrastructure projects.
A gaming commission would also be established, which would work in conjunction with the Tennessee Bureau of Investigation, to regulate any sports betting operations that spring up.
Tennessee is a big state for sports, with three professional and dozens of college teams. With both the NFL and the NBA starting to cash in big in sports betting, it can only be expected that this new bill will be the start of a new revenue stream of the Volunteer State as well. Both bills will be discussed when the state congress meets again on January 8.
The post Tennessee to consider sports betting with proposed bill appeared first on CalvinAyre.com.
Lucky Chest game powered by Eye Motion
Posted: 07 Jan 2019 06:38 AM PST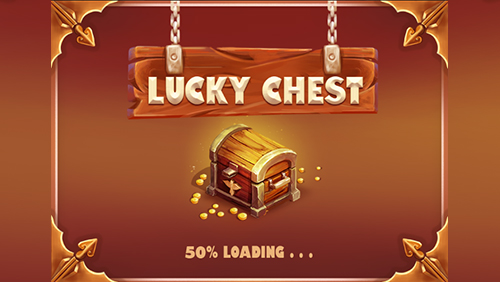 Following our customers' demands and wishes, we have created a new Lucky Chest game, which allows our players to open the hidden points and win – trying their luck. The game is cross-platform mobile and desktop friendly.
This game is provided in 2 ways: with and without online casino platform. The second one is created by Eye Motion and is being improved by it.
These games are provided to our clients and partners by B2B model.
About Eye Motion:
Eye Motion is a B2B software provider for iGaming industry, which creates HTML5, branded slot games, Intellectual Property games with custom Eye engine, online casino platform  and  social gaming platform.
The post Lucky Chest game powered by Eye Motion appeared first on CalvinAyre.com.
PGA commissioner welcomes sports gambling with open arms
Posted: 07 Jan 2019 06:32 AM PST
2019 is going to be a busy year for the Professional Golf Association (PGA). It is completely revamping its schedule and moving the PGA Championship to May. It is also shifting The Players Championship back to March and will offer a new format in order to determine the FedEx Cup champion at the Tour Championship. All of the changes are meant to provide more entertainment and attract more fans, but there could also be another reason. The PGA is ready to embrace sports gambling.
In a report published by the Golf Channel, PGA Commissioner Jay Monahan recently spoke with the press during the Sentry Tournament of Champions. He asserted that the PGA is giving its support to federal legislation that could pave the way for the government to oversee sports gambling. That legislation is pending after Utah Senator Orrin Hatch drafted a bill last year that would give the federal government the ability to outline how the sports betting industry would operate in the country.
Explains Monahan, "Where we are from a gaming standpoint, I'll break it down to two points. We have for the last couple of years put all the systems in place from an integrity program to monitoring program to our ShotLink technology in place so we can be in a position to participate. The reason we would do it is because we think gaming leads to more engagement."
Monahan added that he believes golf's sports betting market will be a "second-, third- or fourth-screen experience," a reference to fans being able to follow all potential bets and a traditional tournament broadcast. He also admitted that he was drawn to the The Match, held between Phil Mickelson and Tiger Woods last November, that saw a number of side bets made between the two golfers before the event, as well as in mid-play.
The commissioner explained to the press, "The one thing that I thought was interesting was at their press conference when Phil challenged [Tiger] to a first-hole birdie wager. To me, I was really interested in that as much as I was anything else. Obviously, it was a match and it was between the two of them, but it was an interesting way to start out the day." He admitted, however, that he did not place any wagers on those bets.
The post PGA commissioner welcomes sports gambling with open arms appeared first on CalvinAyre.com.
Malta Gaming Authority starts phase 1 of crypto Sandbox Framework
Posted: 07 Jan 2019 06:21 AM PST
The Malta Gaming Authority (MGA) knows how to stay at the forefront of gaming regulation, and they've proved it once again. In a press release dated January 3, the MGA announced it had launched the first of two phases for its cryptocurrency Sandbox Framework.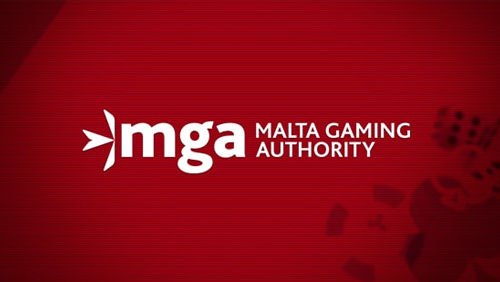 In the announcement, the authority noted that in this phase, starting on January 1 and planned to run for 10 months, the MGA will be "accepting applications for the use of DLT [Distributed Ledger Technology] Assets, directly or through third party service providers, by its respective licensees."
This follows the October revelation from MGA that they would be introducing this Sandbox Framework so they could explore and develop guidelines for the use of cryptocurrencies in the gaming space.
Although the framework is only planned for 10 months, the MGA could choose to extend that period if they feel it needed. The second phase will allow licensees to apply for the use of Innovative Technology Agreements.
The MGA getting directly involved and encouraging the use of cryptocurrencies by its licensees is a great sign. They can work hand in hand to address the strengths and weaknesses of using digital currency, and avoid the pitfalls of trying to operate without a cooperative regulatory regime.
Above all, it's a positive for operators to be regulated by a pro-crypto regime like the MGA. Cryptocurrencies, and notably Bitcoin SV (BSV), were created to solve issues just like gambling payment systems.
BSV is a very attractive payment option for both operator and customer, because of the features that only it can offer. As the only crypto currency to follow Satoshi Nakamoto's original vision, it can massively scale to meet high demand, and guarantees fast and incredibly cheap payment processing. Transaction fees are infinitesimal, making it extremely competitive against third party processors and other cryptos alike.
It will be exciting to see how the next 10 months go for MGA regulated operators who opt into this Sandbox Framework. It will be even more exciting to see how many opt to offer BSV.
The post Malta Gaming Authority starts phase 1 of crypto Sandbox Framework appeared first on CalvinAyre.com.
Paradise Co. up, GKL down in 2018
Posted: 07 Jan 2019 04:00 AM PST
2018 was a hit-and-miss year for many casino operators, including two of the main foreigner-only companies based in South Korea. Paradise Co. Ltd. saw its revenue increase by 15.8% in the whole of 2018, while Grand Korea Leisure Ltd (GKL) – its main rival – reported a drop in casino sales of approximately 1.8%.
According to a filing from earlier today, Paradise Co. said that it had $570.6 million in sales across the entirety of last year. Its table revenue increased by 15.7% year-on-year to $532.41 million from the $460.1 million it reported in 2017. Slot machine revenue jumped 16.9% year-on-year, coming in at $38.07 million.
The numbers are the combined totals from its four venues in South Korea. These include Busan Casino in the southern port city of the same name, Paradise City in Incheon, Jeju Grand on Jeju Island, and Walkerhill in Seoul. The possible reasons for the increases were not made released in the filing.
Paradise City wrapped up its phase one last year when it put the final touches on more non-gaming activities. The resort is being developed through a partnership with Japan-based Sega Sammy Holdings and phase one carried a price tag of $1.4 billion according to previous information released by the companies. Phase Two is expected to open at some point during the first half of this year and will include, among other activities, the Wonderbox indoor theme park.
While Paradise was going up, GKL was going down. Its total casino revenue fell last year, brought about by a decline in machine sales. In a filing last Friday, the company reported a total of $431.14 million in casino sales with a 14.4% year-over-year decline in machine revenue to $51.38 million. Table revenue remained virtually unchanged from 2017, increasing only 0.1% to $379.73 million. It had a horrible December, reporting a 22.8% decrease, to $32.26 million, in casino sales.
GKL belongs to the Korea Tourism Organization, which is a part of the South Korean Ministry of Culture, Sports and Tourism. The company operated three foreigner-only casinos in the country through its Seven Luck brand – two in Seoul and one in Busan.
The post Paradise Co. up, GKL down in 2018 appeared first on CalvinAyre.com.
Neteller introduces several changes most users won't like
Posted: 07 Jan 2019 03:46 AM PST
Anyone who uses Neteller for their payment transactions needs to take note. The online services provider has announced that they are making changes to their policies, which will become effective as of March 13. It's likely that a large number users of the platform don't find the changes very appealing.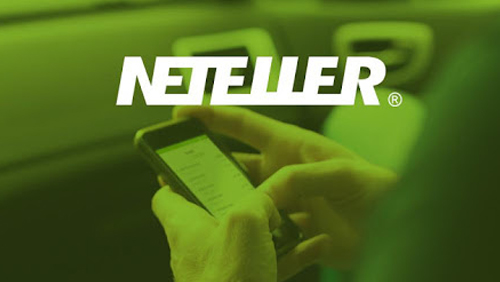 Neteller has become one of the most-used methods for conducting transactions on gambling and casino-related sites around the world. It has begun emailing its users to inform them of the upcoming changes and states that certain wallets will see additional monthly fees tacked on based on the frequency of the wallet's use. Additionally, some accounts could be suspended or restricted if the company determines that there is suspected criminal activity, such as money laundering, occurring through the accounts.
The changes won't affect only Neteller, but users of the company's sister operation, Skrill, as well. Skrill has also begun to inform its users of the changes, which will be implemented on the same date. Both companies are owned by the Paysafe Group, a multi-national online payments firm.
Opening an account with Neteller is free and will remain so going forward. However, a monthly service fee of $5 – or the equivalent in the user's currency – will be assessed if the user doesn't log in or make a transaction once every 12 months. The fee will be automatically deducted from the user's available balance in the Neteller account.
The eWallet provider also states that it will suspend any prepaid card or account (or both) or "otherwise restrict its functionality" if it concludes that there is another account tied to the same user that "has been used for any fraudulent activity, money laundering, terrorism financing or other criminal activity."
Neteller is attempting to curb arguments that online payment service providers offer an uncontrolled avenue for money laundering and terrorism financing. The company has had to deal with allegations of money laundering in the past – in 2007 its founding shareholders were charged in a U.S. court of having laundered funds. That case saw two Canadians and backers of Neteller, John Lefebvre and Stephen Lawrence, found guilty of laundering billions of dollars in illegal gambling proceeds.
The post Neteller introduces several changes most users won't like appeared first on CalvinAyre.com.
You are subscribed to email updates from CalvinAyre.com.
To stop receiving these emails, you may unsubscribe now.
Email delivery powered by Google
Google, 1600 Amphitheatre Parkway, Mountain View, CA 94043, United States