---
Seneca Nation loses casino arbitration fight with New York
Posted: 08 Jan 2019 01:56 PM PST
New York arbitrators have ruled that the Seneca Nation of Indians must resume paying the state a cut of slots revenue from its three tribal casino operations.
On Tuesday, a three-member arbitration panel voted 2-1 in favor of New York State, ruling that the Senecas were wrong to withhold the state's 25% share of slots revenue from the tribal casinos in Buffalo, Niagara Falls and Salamanca.
In April 2017, the Senecas began withholding the payments, which previously amounted to around $110m per year. The Senecas claimed that their gaming compact with the state contained no language compelling the tribe to continue making the payments beyond the length of the compact's 14-year initial term.
However, many observers suspected that the Senecas were more interested in expressing their displeasure with the state's 2015 decision to issue new commercial casino licenses, including one to the del Lago Resort & Casino in Seneca county, just outside the Senecas' "exclusive" casino territory. The del Lago opened two months before the Senecas announced their intention to stop its payments to the state.
The arbitration panel ruled that the tribe was obligated to continue making the payments to the state given that neither party objected to their compact's automatic seven-year extension taking effect at the end of 2016.
The panel said the extension meant that the compact "continued on the same terms and conditions" of the initial term, and thus the tribe was "in breach" of its compact obligations by not sharing its slots revenue. The Senecas must now pay the state the estimated $200m the tribe has withheld since April 2017.
A senior advisor to Gov. Andrew Cuomo — who has an acrimonious history with the Senecas — told the Buffalo News that the state government was "thankful" for the panel's ruling, noting that the casinos' host communities, which depend on the revenue-sharing payments, "have been hurt by the Seneca Nation's actions."
The Senecas' representative on the panel, former Bureau of Indian Affairs official Kevin Washburn, said the ruling "rewrites the compact in a way that harms [the Senecas] and provides an unjustified windfall to the state."
The Senecas could appeal the arbitration panel's ruling to federal court in Western New York. Seneca Nation president Rickey Armstrong Sr. said the tribe was still mulling its options, but insisted that "we are right on the law," even if the courts "and apparently arbitration panels, do not always decide cases on the law, even their law."
The post Seneca Nation loses casino arbitration fight with New York appeared first on CalvinAyre.com.
Detroit's three casinos set new revenue record in 2018
Posted: 08 Jan 2019 12:34 PM PST
Detroit's three commercial casinos reported record gaming revenue in 2018, although only two properties beat their personal best numbers.
On Tuesday, the Michigan Gaming Control Board released its annual gaming revenue figures for 2018, during which Detroit's three commercial gaming venues generated a combined $1.44b in revenue, $40m higher than 2017's result and $20m higher than the previous record of $1.42b set in 2011.
Slots accounted for $1.17b (81%) of 2018's record haul, with the remaining $272m coming from table games. The casinos paid the state $117m in gaming taxes in 2018, while the city of Detroit earned $183m through gaming taxes and development agreement payments.
The three casinos closed out 2018 with revenue of just under $127.5m in December, 9.7% higher than the same month last year. December's haul was the second-best monthly total this year, behind only the $138.6m the casinos earned in March.
MGM Resorts' market-leading MGM Grand Detroit earned $619.2m in 2018, beating its previous record of $605m set back in 2012. MotorCity Casino was also in a record-breaking mood, reporting $489.7m in 2018, topping the $480.2m the property earned in 2007.
Greektown, which was recently acquired by a combination of Penn National Gaming and the VICI Properties real estate trust, earned $335.2m in 2018, around $5.5m higher than 2017's result but well shy of the property's 2011 high-water mark of $352.8m.
All Michigan casinos, including the numerous tribal casinos located outside the Detroit area, had been expecting to soon enjoy new revenue streams from sports betting and online gambling, thanks to the bills approved by the legislature shortly before Christmas.
However, these hopes were cruelly dashed shortly before New Year's when outgoing Gov. Rick Snyder vetoed the gambling expansion measures, claiming that he was worried about the impact that widespread online gambling might have on the state's highly successful online lottery operation. Michigan legislators have vowed to restart these gambling expansion efforts in 2019, but the new revenue streams will now have to wait until 2020 at the earliest.
The post Detroit's three casinos set new revenue record in 2018 appeared first on CalvinAyre.com.
Dutch court says PokerStars.eu players don't have to pay taxes
Posted: 08 Jan 2019 10:01 AM PST
Online poker players in the Netherlands are off the hook — at least, for the moment — after a court ruled that their winnings aren't subject to local taxation.
In a judgment issued on December 31 but only released publicly on Monday, the Court of Appeals in Den Bosch ruled that the Dutch tax office (Belastingdienst) had no right to tax winnings earned by local gamblers who played on the Malta-licensed dot-eu site of The Stars Group's flagship PokerStars brand.
The case, which dates back years, began when Belastingdienst claimed that Dutch poker players were required to pay 29% tax on their PokerStars winnings. Lawyer Pepjin le Heux, who represented around 100 players in the case, told Dutch media that some of the "big boys" caught up in this case were looking at a personal tax obligation of over €500k.
Under European Union rules, gambling winnings derived from EU member states are exempt from taxation, but Belastingdienst claimed that PokerStars' parent company Rational Group was based on the Isle of Man, which lies outside the EU. Dutch players countered that the PokerStars.eu site on which they played was based in Malta and thus qualified for the exemption.
After weighing questions over where the Dutch players' money was held and the location of the random number generator that dealt cards to the players, the Den Bosch court concluded that the Malta-licensed Rational Gaming Europe Limited "should be regarded as the holder of the online game of chance offered via PokerStars.eu" and thus Belastingdienst was owed bupkis.
Belastingdienst, which was also ordered to pay €4,233 in court costs, has six weeks in which to decide whether to appeal the ruling to the Netherlands' Supreme Court. The tax office's attorneys are reportedly studying the ruling, which would require Belastingdienst to issue millions of euros in refunds to players who already paid their tax bills.
The Netherlands is allegedly in the home stretch of authorizing a locally-licensed online gambling regime. On February 5, the Dutch senate will debate the Remote Gaming Bill that was approved by the legislature's lower chamber in 2016. Assuming that debate goes well, the senate could vote on the bill on February 12.
The post Dutch court says PokerStars.eu players don't have to pay taxes appeared first on CalvinAyre.com.
MGM Resorts hires Nevada ex-guv Sandoval for Japan, sports betting
Posted: 08 Jan 2019 08:43 AM PST
Casino operator MGM Resorts has tapped Nevada's former governor to assist the company's pursuit of a Japanese casino license and US sports betting opportunities.
On Tuesday, MGM announced the hiring of former Nevada Gov. Brian Sandoval as its new president of global gaming development. Sandoval is to drive the company's "global expansion efforts, most importantly in Japan, and focus on state public policy efforts around sports gaming while solidifying the Company's leadership in the growing sports betting market."
Sandoval's appointment means MGM president Bill Hornbuckle will now focus on global casino marketing. MGM CEO Jim Murren praised Sandoval's "in-depth expertise in gaming, public policy and economic development" while celebrating Hornbuckle's history of "developing and implementing marketing strategies that excite and entertain in ways that translate to revenue enhancement and value creation."
Sandoval, whose most recent term in office expired Monday, is returning to the private sector for the first time in two decades. He said his new MGM gig represented "the right professional opportunity to best suit my experience as a former legislator, gaming regulator, Attorney General, federal judge and Governor."
Sandoval has his work cut out in positioning MGM as a frontrunner to win of the coveted three Japanese integrated resort licenses. While MGM has vowed to spend up to $10b building a Japanese gaming venue – preferably in Osaka – that's since become the bare minimum for getting noticed in what is proving to be a cutthroat competition.
Meanwhile, MGM's online gambling and sports betting joint venture with UK-listed operator GVC Holdings has rebranded from the bland 'does what it says on the tin' moniker of MGM GVC Interactive to the (allegedly) more exciting Roar Digital LLC.
The new Roar entity also announced the appointment of Matt Prevost as its first chief marketing officer. Prevost, who previously served four years as CMO of Coral Interactive, will work out of the JV's head office in New Jersey. Prevost claimed to be "thrilled to join the team at Roar at this historic time for the US sports betting and gaming sector."
The post MGM Resorts hires Nevada ex-guv Sandoval for Japan, sports betting appeared first on CalvinAyre.com.
Ladbrokes Coral relaunches affiliate programme with Income Access
Posted: 08 Jan 2019 08:00 AM PST
Income Access platform to power Ladbrokes Coral Partners for leading UK gaming firm
Montreal, QC. 8th January 2019 – Ladbrokes Coral Group, the leading UK-based multi-channel bookmaking and gaming company acquired by GVC Holdings in March, has announced the relaunch of its affiliate programme in partnership with Income Access, Paysafe Group's marketing technology and services provider. The Ladbrokes Coral Partners affiliate programme will be powered by Income Access' affiliate software platform, as it continues to optimise growth and acquisitions across its internationally recognised brands.
Ladbrokes Coral Partners is the official affiliate programme for three of the UK's top converting betting and gaming brands: Ladbrokes, Coral and Gala. The trio of brands combine to offer an array of quality gaming experiences across their sports betting, casino, bingo, poker and lotto products.
Representing a unified multi-channel company, committed to shaping the future of the bookmaking and the gaming industry through collective strengths and market-leading innovation, Ladbrokes Coral Partners offers affiliates a unique opportunity to drive sustained growth. Affiliates will also leverage Income Access' affiliate marketing platform, which provides robust reporting and tracking features to help in the optimisation of future promotional efforts and retention campaigns.
Ladbrokes Coral Partners provides its affiliates with access to a team of experienced and knowledgeable professionals, dedicated to helping them achieve optimal acquisition and retention figures. Affiliates will further benefit from straightforward and competitive commission plans as well as the support of multilingual account managers, specialised in creating custom-tailored plans.
Anat Schlesinger, Marcom Manager at Ladbrokes Coral Group, said: "As the Coral and Gala brands have worked with Income Access for a number of years, it felt like a natural fit for Ladbrokes to be migrated onto the platform. Relaunching the affiliate programme also provides an opportunity to make essential updates and help Ladbrokes achieve greater synergy with Coral and Gala."
Schlesinger added: "We have a great relationship with the team from Income Access and have every confidence that we will see great results with the new and improved affiliate programme."
Tara Wilson, General Manager at Income Access, Paysafe Group, said: "Partnering with Ladbrokes Coral Partners for this initiative is a very important milestone for Income Access, as we continue to establish a leadership role in the market. Positioning ourselves to effectively meet the needs of one of iGaming's most lauded and respected brands is an accomplishment of which we're extremely proud."
To learn more about the Ladbrokes Coral Partners affiliate programme, contact Ladbrokes.
About Ladbrokes Coral Group
We are a leading multi-channel bookmaking and gaming company with an international reach, combining 230 years of heritage and looking forward to an exciting future.
We have the best betting brands and the best people: we will lead the field and shape the future of responsible bookmaking and gaming. We aspire to be the biggest, best and most admired business in our industry.
Our origins lie in the traditional business of providing betting services to generations of British customers on horse and greyhound racing. Today we are proudly the number one British bookmaking business, seen on every high street and part of the fabric of hundreds of communities.
But we are much more. Thanks to our unwavering focus on the interests of our customers, we are strongly represented online. We have international businesses with leading positions in some of the world's best markets. And we intend to grow further in the future.
We've done all this without ever abandoning the values which underpin our business: a love of sport, respect for our customers; investment in our people; and help and support for people who have a gambling-related problem. We are in a highly-regulated industry and taking our responsibilities seriously is absolutely core to the way we operate
Follow Ladbrokes on Facebook / Twitter / LinkedIn
About Income Access
Founded in 2002, Income Access is a digital marketing and technology company with an independent affiliate network. It specialises in providing affiliate marketing and digital marketing solutions to regulated iGaming, lottery, land-based casino and financial trading companies. Through its award-winning marketing software and a partnership-centric approach, Income Access delivers comprehensive data and strategic insight on marketing campaigns across all digital and offline channels.
In September 2016, Income Access was acquired by Paysafe Group, the company behind the digital wallet brands NETELLER and Skrill. Income Access is partnered with over 300 brands worldwide. These include: Betfred, Bet Victor, BGO Group, Caesars Interactive, Danske Spil (Danish national lottery), ETX Capital, GAIN Capital, IGT's Lottomatica, Ladbrokes Coral, Jackpotjoy, Michigan Lottery, Pennsylvania Lottery, Pinnacle, Sportingbet, Tote Ireland, and TwinSpires.
Follow Income Access on Twitter / LinkedIn / Facebook / Press Room / Content Hub
About Paysafe Group
Paysafe Group (Paysafe) is a leading global provider of end-to-end payment solutions. Its core purpose is to enable businesses and consumers to connect and transact seamlessly through industry-leading capabilities in payment processing, digital wallet, card issuing and online cash solutions.
With over 20 years of online payment experience, an annualized transactional volume of over US $80 billion, and approximately 3,000 employees located in 12+ global locations, Paysafe connects businesses and consumers across 200 payment types in over 40 currencies around the world.
Delivered through an integrated platform, Paysafe solutions are geared toward mobile-initiated transactions, real-time analytics and the convergence between brick-and-mortar and online payments.
Visit us at www.paysafe.com.
Follow Paysafe on Twitter / LinkedIn / Google + / stories.paysafe.com
Contact Information
Anat Schlesinger
Marcom Manager
Ladbrokes Coral Group
Tel. +972-54-5859139
Email: anat.schlesinger@ladbrokescoral.com
Website: www.ladbrokescoralpartners.com/
Affiliate Registration Page: www.ladbrokescoralpartners.com/join-now/
Nick Say
Communications Manager
Income Access, Paysafe
Tel. +1-514-849-8595
Email: Nick.Say@Paysafe.com
Website: https://incomeaccess.com/
The post Ladbrokes Coral relaunches affiliate programme with Income Access appeared first on CalvinAyre.com.
Playtech launches industry-leading content aggregation technology
Posted: 08 Jan 2019 07:00 AM PST
Enhanced Playtech Open Platform (POP) launches as next phase of innovation to transform content creation & discovery
London, January 8th 2019 – Playtech, the world's leading omni-channel gaming company, today announces the launch of the enhanced Playtech Open Platform (POP), its new industry-leading content aggregation technology.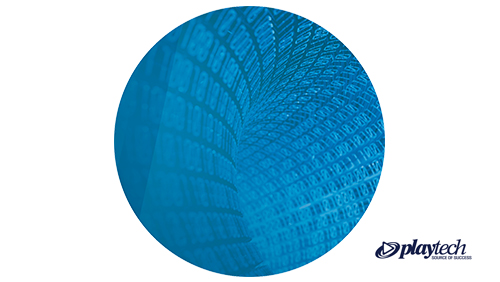 The enhanced Playtech Open Platform is integrated with Playtech's industry leading data driven IMS platform, allowing POP customers to access benefits of the Playtech Engagement Centre. Playtech has also connected the open platform with its new content discovery system Marketplace – ultimately changing the way the industry discovers, configures and accesses gaming content.
POP delivers Playtech's licensees aggregate content from the leading games developers in the industry on to one single platform, significantly simplifying third-party content aggregation. POP provides operators with access to a growing library of leading industry suppliers, including IGT, Red Tiger and Blueprint.
The launch of POP is the next stage in Playtech's mission to drive innovation in the gaming industry, changing the way content is created, discovered and distributed by operators. Playtech now offers a broader content aggregation and discovery ecosystem which comprises Marketplace, a platform for content discovery; GPAS, a range of unique content design and development tools for developers; and POP.
Buzz Bingo, which Playtech recently partnered with to provide its full-suite of IMS player management technology, including a new content delivery platform across both Bingo and Casino and access to the Playtech Engagement Centre, is one of a number of operators using POP in the near term.
Shimon Akad, COO, Playtech, said: "Playtech's technology continues to serve as the architecture of the betting and gaming industry for operators and content providers. POP will cement Playtech's status as the platform and technology provider of choice in the industry by bringing unparalleled access and integration capabilities to users. Combined with Marketplace and GPAS, we are looking at the future of content creation & discovery for the industry."
POP is also integrated with Playtech's award-winning IMS player management platform, giving operators access to advanced marketing, operational support, advisory and CRM services.
Chris Matthews, CEO, Buzz Bingo, added: "Our partnership with Playtech has the potential to be a game-changer. The new platform takes us to the next level and will allow us to deliver a significantly enhanced player journey across both retail and digital. We're really excited about what's ahead as we continue to develop our offer."
Peter Mares, CTO of Games Innovation Labs, Playtech, added: "Third-party content access and integration has been a headache for operators for a long time. POP will transform the whole experience, and its integration with other technologies will be of great benefit."
About Playtech
Founded in 1999 and premium listed on the Main Market of the London Stock Exchange, Playtech is a technology leader in the gambling and financial trading industries.
Playtech is the gambling industry's leading technology company, delivering business intelligence-driven gambling software, services, content and platform technology across the industry's most popular product verticals, including casino, live casino, sports betting, virtual sports, bingo and poker. It is the pioneer of omni-channel gambling technology through its integrated platform technology, Playtech ONE. Playtech ONE delivers data-driven marketing expertise, single wallet functionality, CRM and responsible gambling solutions across one single platform across product verticals and across retail and online.
Playtech's partners with and invests in the leading brands in regulated and newly regulated markets to deliver its data-driven gambling technology across the retail and online value chain. Playtech provides its technology on a B2B basis to the industry's leading retail and online operators, land-based casino groups and government sponsored entities such as lotteries. As of June 2018, through the acquisition of Snaitech, Playtech directly owns and operates the leading sports betting and gaming brand in online and retail in Italy, Snai. Snaitech operates a B2B2C model as a service provider, allowing franchisees to utilise the Playtech technology stack in in the retail environment while operating the leading brand, Snai, directly online as a B2C business.
Playtech's Financials Division, named TradeTech Group, is a technology leader in the CFD and financial trading industry and operates both on a B2C and B2B basis.
Playtech has in total c.5,800 employees across 17 countries and is headquartered in the Isle of Man.
For further information please contact:
Playtech plc
James Newman, Head of Investor Relations & Corporate Communications
Headland Consultancy
Tom James, Jack Gault        c/o Headland Consultancy
+44 (0)20 3805 4822
The post Playtech launches industry-leading content aggregation technology appeared first on CalvinAyre.com.
As Neteller raises fees, Bitcoin SV becomes the obvious option
Posted: 08 Jan 2019 06:32 AM PST
Earlier this week brought news that another payment provider, popular with many online gambling operators, made unpopular changes. Neteller is introducing new fees based on how frequently end users make transactions. Just $5 out of a wallet for every month a user remains inactive.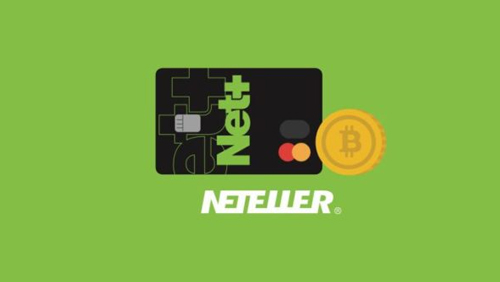 When getting into online gambling, the customer has come to accept that there's going to be fees. Payment providers might charge percentage fees on every deposit, or flat fees on withdrawals. Some fees might stay hidden to the end user, because the operator eats the cost to stay attractive to their player base. There's almost always a fee though, for any kind of financial move you make. Most users will pay more in fees than they'll ever collect in winnings.
That makes Neteller's recent change even more dastardly. A fee for doing nothing. Left a few bucks in your wallet because the season's over? They might be gone to fees now. Took a break in December to spend more time with your loved ones? That'll be $5 sir.
Ultimately though, the days of third party payment providers bleeding players and operators dry might be coming to an end. Bitcoin was made to the digital currency of that could cut out these middle men, and allow cheap and fast transaction directly between a player and an operator. What's more, Bitcoin SV (BSV) has been reborn in the original vision of Bitcoin, as described by Satoshi Nakamoto, and it's ready now to take on the challenge.
With BSV, the player can make deposits to his account in seconds, with only pennies going to transaction fees. Withdrawals are just as fast. If the operator so choses, they can cover the transaction fees and they would still save a fortune compared to what they are currently paying with third party providers. And unlike other cryptos, BSV is built to massively scale to the needs of now and the future, so there's no fear of long confirmation times for a payment to be sent.
As more operators wake up to the power of BSV, and regulators encourage their partners to dip their toe in the space, the pressure on Neteller is likely to get even more heavy. They might ratchet up the fees even more to survive, but that will only drive further adoption towards BSV.
The post As Neteller raises fees, Bitcoin SV becomes the obvious option appeared first on CalvinAyre.com.
Betconnect partners with Love Sport Radio
Posted: 08 Jan 2019 06:06 AM PST
Tuesday 8th January, 2019 – Betconnect, the world's first social betting network that gives people access to the bets of professional gamblers, has partnered with Love Sport Radio, the sports radio station that gives fans a voice.
Betconnect is a game-changing new technology platform for the online gambling industry that aims to level the playing field between bookmakers, professional gamblers and punters.
The world's first social betting platform, it connects professional gamblers who have been restricted or closed by traditional bookmakers, with a network of everyday punters, in a shared betting experience.
The partnership starts with 'Betconnect Week', kicking off on Ian Stone's Comedy Breakfast Show on Friday 18th January to help celebrate the launch of betconnect.
Betconnect co-founder Mark Weaver said: "We see this as the perfect partnership between two companies with ambitious growth plans for 2019.
"Love Sport Radio's listeners are passionate sport fans, an audience that sits perfectly alongside betconnect's. The content and views they will get from our pro punters will help stir debate and insight into their favourite sports and teams."
Love Sport Radio founder Kelvin MacKenzie said: "We're excited to be partnering with betconnect who are bringing real innovation and disruption to the betting sector.
"We've been doing that in sports radio since we launched last March and we share an audience of engaged sport lovers, so there is the potential for us to do some really interesting, creative campaigns together."
For more information please contact:
Ben Cleminson
Square in the Air Communications
ben@squareintheair.com
+44 (0)20 3586 8267 / +44 (0)7788 640732
For many years now, professional gamblers have found their accounts closed or restricted by bookmakers due to their ability to identify value and win. Betconnect aims to solve this problem and promote a fairer experience, whilst also driving punter engagement and transactional volume to unprecedented levels.
Professionals can create and submit bets into the betconnect platform on all major sports and betting markets, using the very best real-time odds. The bets are then intelligently distributed to a network of punters who are prepared to match the bet in exchange for the tip received in the process.
Punters are sent personalised bet requests from the pros based on their preferences and can then make an informed decision to copy, follow or lay depending on their judgement as to the quality of the tip and the professional behind the bet. Punters can view the pro's profile and track record within the platform.
Betconnect Ltd is licensed and regulated by the U.K. Gambling Commission (Number: 000-044346-R-323354-001) for customers in Great Britain.
Love Sport Radio is a sports radio station broadcasting to a potential audience of over 10 million people across London on 558am, and on DAB digital radio; and nationally online, via the app and smartspeaker.
The post Betconnect partners with Love Sport Radio appeared first on CalvinAyre.com.
Gaming tech platform Nektan continues to impress
Posted: 08 Jan 2019 06:03 AM PST
Nektan, an international gaming technology platform, has seen its second consecutive record quarter. In a press release issued by the company, it announced that Q2 for its latest fiscal year, which will end June 30, 2019, saw a 22% increase in cash wagers year-on-year, helping the company take in revenue of approximately $11 million. Overall, the company has seen total gaming revenue increase 83% year-on-year.
The main source of income for the company is tied to its business-to-consumer (B2C) white label managed casino solutions. This segment saw growth of 31.9% to just under $8 million. Nektan has recently signed new agreements that helped boost this segment, such as those with Shipley Brothers, and has also made improvements to its tech platform, including a new Content Management System and an updated Partner Request Console.
Because of its improved results, the company forecasts that the EBITDA (earnings before interest, taxes, depreciation and amortization) of its European operations will break even by the time the fiscal year draws to a close.
The improved performance should give the company a much-needed boost. It reported last week that it saw wider losses for its previous fiscal year, even though it had enjoyed a 51.5% year-on-year increase on revenue. The company's CEO, Lucy Buckley, who has only been on the job for about a month, stated, "This record-breaking quarter for the group has not only highlighted that we have made significant enhancements to our technology, but we are becoming a firmly established business that is on track to be profitable in our core European business by the end of this financial year."
Nektan has also been busy in North America. Respin, it's U.S. subsidiary, has signed several deals to offer on-premises gaming via mobile devices with groups in the tribal gaming and commercial casino sectors. It also signed a partnership with an unidentified tribal casino in California during its previous fiscal quarter and that deal will see Respin take its products live at the casino next month.
Respin has also locked up a couple of other agreements. It has agreed to a deal with Leap Virtual Sports and Grand Vision Gaming to offer those firms' content on Respin's mobile platform. Respin will be able to offer both Class II and Class III gaming as a result of those agreements.
The post Gaming tech platform Nektan continues to impress appeared first on CalvinAyre.com.
Macau police officer roughed up for enforcing non-smoking area
Posted: 08 Jan 2019 04:55 AM PST
Violent outbursts are a rare thing to read in the news coming out of Macau. Things got rough this week for one police officer, who had to fire a warning shot from his gun to scare off three men who had been assaulting him. The motivation for the assault seems almost trivial: the officer asked the men to stop smoking in a non-smoking area.
According to a GGRAsia report, the event happened on January 3, when the police officer asked the three men to vacate a non-smoking area just outside the Galaxy Macau casino resort. The officer only sustained minor injuries, but has been given a temporary desk job so he can have a breather after the fracas. Hailing from mainland China, the three assailants face as much as five years in prison for defending their illegal smoke break.
As a result, Wong Sio Chak, Macau's Secretary for Security, said policing would be increased around the cities casinos, and pepper spray will be provided to offices as an additional defense against unruly patrons.
It's a little surprising that of all the crimes Macau has cracked down on in the past year, it's smoking that would result in fisticuffs. The city has also cracked down on loan shark and money exchange operations, with each set of operations being described as orderly and without any more serious criminal element. Macau's crackdown on smoking has escalated over time as well, but with only fines served until this incident.
Additional policing may be necessary, as tourism from Mainland China can be expected to increase over time. The new Hong Kong-Zhuai-Macau bridge has brought increases in unlicensed tours from mainland China, and the construction of up to 2,000 additional hotel rooms every year will bring more smokers looking to sneak a puff wherever they can.
Ultimately though, with better coordination between casino security and the additional policing provided by the city, this is more likely to be a rare event than the new status quo for tourism in Macau. Smoking bans take time to be implemented well, and Macau has the resources to solve this problem without letting it go any further than a slightly bruised police officer.
The post Macau police officer roughed up for enforcing non-smoking area appeared first on CalvinAyre.com.
You are subscribed to email updates from CalvinAyre.com.
To stop receiving these emails, you may unsubscribe now.
Email delivery powered by Google
Google, 1600 Amphitheatre Parkway, Mountain View, CA 94043, United States