---
Bachelor's Mill license remains in 'limbo'
Posted: 10 Jan 2019 10:07 AM PST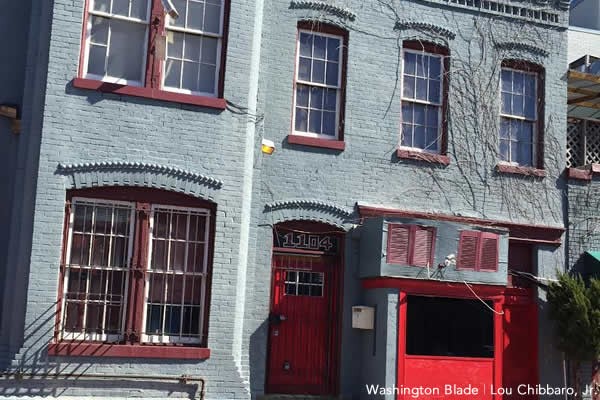 The co-owner of a company called Halo LLC that began negotiations to buy D.C.'s Bachelor's Mill gay bar in 2017 said the "deal fell through" last June and he is unsure who currently holds the once popular bar's liquor license.
In a little-noticed development, the Bachelor's Mill located at 1102-1104 8th St., S.E. near the Washington Navy Yard closed its doors on Oct. 10, 2018, according to Courtney Williams, editor and publisher of the online local LGBT newsletter Community Life in the DMV.
Michel Daley, who owns Halo LLC with his business partner Jewell Elliot, said he and Elliot decided to discontinue plans to open their own club called Halo in the Bachelor's Mill building after the building was sold in a foreclosure auction in June 2018.
He said his and Elliot's plans were to buy the building at the same time they purchased the liquor license from Bachelor's Mill owner David J. Lewis. Lewis couldn't immediately be reached for comment this week.
The Bachelor's Mill has catered to a mostly black gay clientele since it first opened in 1981 in another building at 8th and E Streets, S.E. The club moved to its location near the Navy Yard in 1988. Williams said Lewis acquired the club in 2007.
"This came as a surprise considering that during the week before closing the club kicked off a week of activities celebrating new management," Williams said. He said a sign appeared on the building shortly after the club's closing saying the building was up for leasing.
Aaron King, a spokesperson for the city's Alcoholic Beverage Regulation Administration, known as ABRA, told the Blade last week that ABRA records showed that the Bachelor's Mills ownership and liquor license had been transferred to Halo LLC, but he could not provide a date for when that happened.
King also sent the Blade documents showing that Halo LLC had applied for placing the club's license in ABRA's office for "safekeeping," a status that is required to prevent a license from being revoked if the business is no longer operating.
He sent the Blade another document showing that the city's Alcoholic Beverage Control Board approved a Temporary Operator's Retail Permit to allow Halo LLC to operate the club on a temporary basis while it was in the process of acquiring the liquor license through a transfer from Bachelor's Mill.
Daley told the Blade on Tuesday that an ABRA official declined to accept a check from Halo LLC for payment for placing the license in safekeeping, saying that Bachelor's Mill owner Lewis appeared to have applied for the safekeeping status.
Asked whether he and his partner have any plans to open their club Halo in the Bachelor's Mill building, Daley said, "We don't plan to do that. Our involvement is gone." But after pausing he added, "In theory, we can reinstate it if we had a conversation with the current owner."
A spokesperson for Northeast Management Consulting LLC, the company that bought the Bachelor's Mill building in June, declined to comment on the company's plans for the building or whether it would allow a bar or club to continue operating there.
The post Bachelor's Mill license remains in 'limbo' appeared first on Washington Blade: Gay News, Politics, LGBT Rights.
Whitman-Walker announces restructuring, leadership changes
Posted: 10 Jan 2019 08:41 AM PST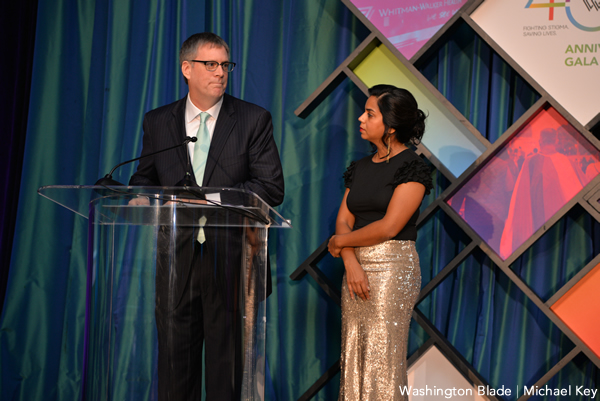 In what it's calling a newly adopted "shared leadership model," Whitman-Walker Health announced on Thursday that its CEO Don Blanchon will become the founding CEO of a newly created nonprofit entity called Whitman-Walker System.
Whitman-Walker Health's current Deputy Executive Director Naseema Shafi, according to the announcement, will replace Blanchon as Whitman-Walker Health's new CEO.
In a Jan. 10 Open Letter to the Community, Whitman-Walker said the shared leadership between Blanchon and Shafi would be part of a major restructuring of its departments and divisions aimed at strengthening its wide range of healthcare programs and its ability to raise funds to sustain and expand those programs.
"We will operate Whitman-Walker as a community-centered enterprise committed to advancing social justice and equality through health," the open letter says. "We will expand our commitment to culturally affirming primary care and behavioral health services by way of Whitman-Walker Health – the nonprofit organization now in its 41st year," it says.
"We will place greater emphasis on advocacy, education and research through a newly created Whitman-Walker Institute," the open letter continues. "We will grow our core base of philanthropic support with a newly created Whitman-Walker Foundation," it says. "We will pursue long-term sustainability through innovative partnerships and collaborations via the Whitman-Walker Health System."
Whitman-Walker spokesperson Abby Fenton said the Whitman-Walker Health System to be headed by Blanchon will oversee the operations of the Whitman-Walker Foundation, Whitman-Walker Institute, and Whitman-Walker's Real Property Holdings project, which is coordinating the redevelopment of the Elizabeth Taylor Medical Center in partnership with a developer at 14th and R Streets, N.W.
Fenton said Blanchon will also oversee plans for moving the Max Robinson Medical Center in Anacostia to the city's newly redeveloped campus of the former St. Elizabeth's Hospital.
"This year we will advance our plans for a major expansion east of the Anacostia River," the open letter says in referring to the new Max Robinson facility. "It is the single biggest priority for the community we serve and will house expanded youth programming, primary and urgent care and behavioral health services for thousands of people living east of the Anacostia River," the open letter states.
The Blade will report further details of Whitman-Walker's restructuring plans as they are announced by officials later this week.
The post Whitman-Walker announces restructuring, leadership changes appeared first on Washington Blade: Gay News, Politics, LGBT Rights.
Looking back: 50 years of the Blade
Posted: 10 Jan 2019 12:58 AM PST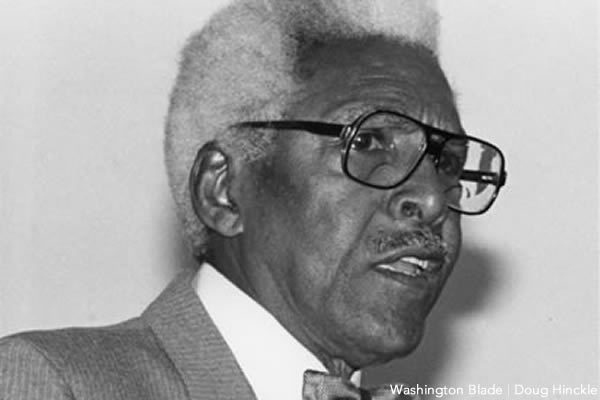 This year, the Washington Blade celebrates its 50th anniversary. Each week, we'll take a look back at memorable stories, compelling personalities and other noteworthy or amusing items from our extensive archives, which are accessible at washingtonblade.com/archives in partnership with the DC Public Library.

This week, we revisit an exclusive interview with civil rights icon Bayard Rustin from Feb. 7, 1986. Rustin died just a year later. Recently, Rustin's surviving partner, Walter Naegle, discovered the original audio recording of the interview, conducted by Blade reporter Peg Byron. NPR's All Things Considered aired a story about the newly uncovered audio this week; it will be played this week on the podcast Making Gay History. 

"At a given point, there was so much pressure on Dr. King about my being gay and particularly because I would not deny it, that he set up a committee to explore whether it would be dangerous for me to continue working with him," Rustin told the Blade in the interview, which is republished in its original form below.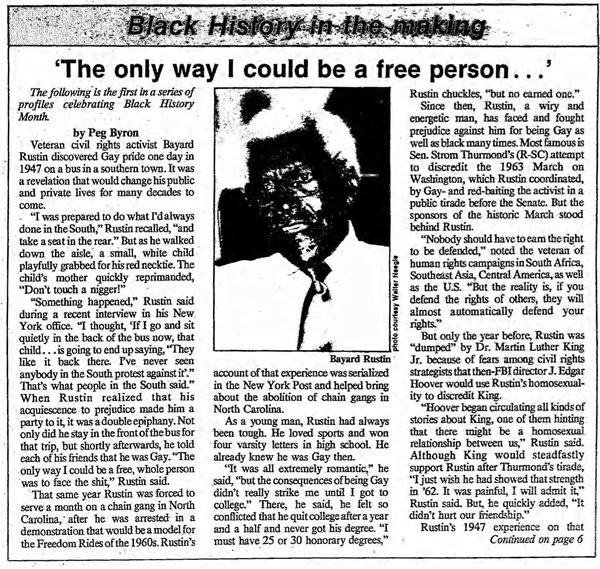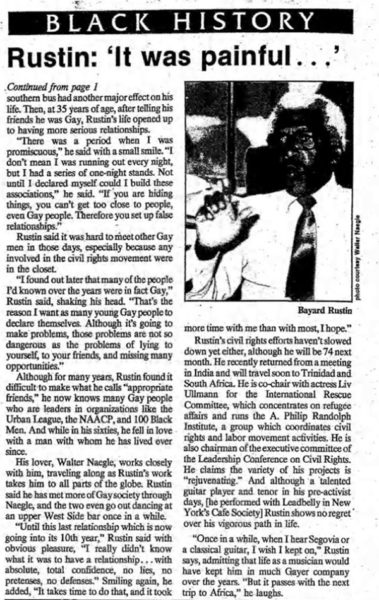 The post Looking back: 50 years of the Blade appeared first on Washington Blade: Gay News, Politics, LGBT Rights.
Posted: 10 Jan 2019 12:34 AM PST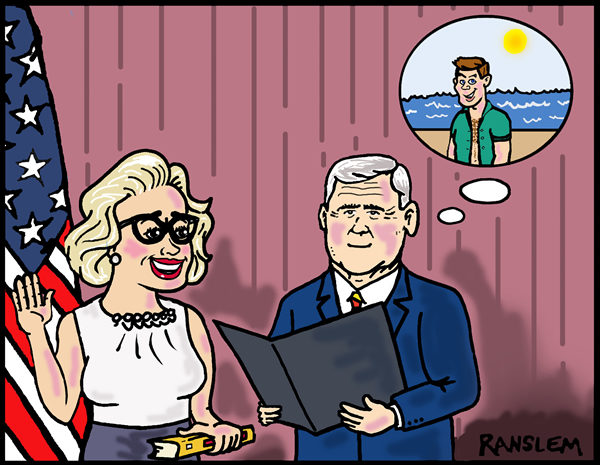 The post CARTOON: Sinema sworn in appeared first on Washington Blade: Gay News, Politics, LGBT Rights.
Posted: 10 Jan 2019 12:02 AM PST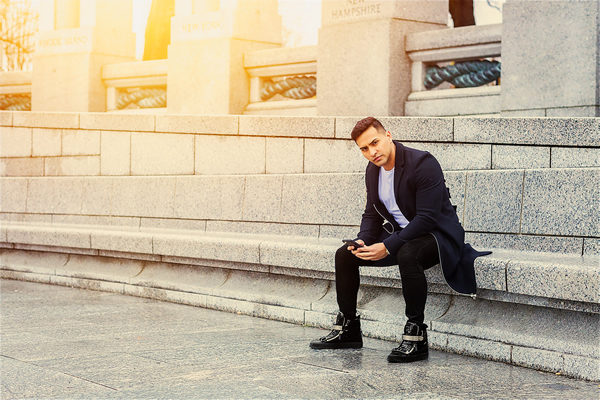 Q got the idea for his Sex Shop Party a few months ago. He noticed two sex shops in D.C. on the same block, wandered in and went live on Facebook with his adventures.
"All the toys and gear at the stores gave me the inspiration for the party," he says.
He's a man known by several names. Q is a nickname that followed him from his seven-year Army stint because everyone had trouble with his legal name — Jesu Quispe. When he started producing parties, people started calling him Mother Fantasy (or sometimes La Fantasy) because he was always going out of his way to make sure they got home safely. It turned into a running gag.
The Sex Shop Party, pegged to next weekend's MAL (Mid-Atlantic Leather) festivities, is Friday, Jan. 18 from 10 p.m.-7 a.m. at L8DC (727 15th St., N.W.) with music by Alex Acosta, X Gonzalez and Joe Pacheco. Tickets are $40 at lafantasyproductions.com. If you want tickets, Q says not to wait. His last four events have sold out and this one is close.
Q's parties are all theme based. Sex Shop is designed to "showcase all the different sexual exhibitions celebrated during MAL," he says. Other Q parties may highlight sexy swimsuits, underwear, masquerade, gym wear and more.
Q himself enjoys the leather/fetish scene ("We all have a wild side") and works hard to incorporate a "wow" factor at his events with sets, performers, guests, outfits, drag queens, extravagant decor and more. He promises an "assault on the senses that leaves you wanting more at every turn."
Q works full time in party promotions. The 34-year-old New Jersey native came to Washington nine years ago for "a new change." He's single and lives in Columbia Heights. He enjoys music, running and going to the gym in his free time.
How long have you been out and who was the hardest person to tell?
I came out in my 20s and the hardest person to tell was my mother because I knew telling her was like telling the world. I have a very multiracial family — Latin, Italian and African American and when I came out to my mother, she ensured everyone in the family knew. I experience different levels of support, stress, torture and humor. My family is very supportive and according to my brother, I'm the favorite sister!
Who's your LGBT hero?
Harvey Milk and Ellen DeGeneres
What's Washington's best nightspot, past or present?
I don't look at the past, I look at the present and of course I have to say my parties.
Describe your dream wedding.
Weddings are very stressful, so I would do something different. I will invite a group of 50-100 family members and friends and take them to Punta Cana in the Dominican Republic to just relax and party for a week. While there, we'd hold a small ceremony on the beach. Why create stress on what is supposed to be the happiest moment of your life? I like to be different.
What non-LGBT issue are you most passionate about?
Preventing animal cruelty.
What historical outcome would you change?
While undoubtedly there are events in history that I would impact if I could (both world wars for example), society as a whole has learned from those events and, although not always evident, evolved from them.
What's been the most memorable pop culture moment of your lifetime?
Hanging out with the Black Eyed Peas at a concert and joking with Kathy Griffin while she was on tour in Iraq.
On what do you insist?
People who know me or follow me on FB know that I'm always asking people to smile, be kind and always work hard and dream big.
What was your last Facebook post or Tweet?
A meme of my daughter Luxor wearing a BDSM hood. Follow me on FB and see for yourself.
If your life were a book, what would the title be?
"The Story of a Circuit Queen"
If science discovered a way to change sexual orientation, what would you do?
That would depend. If there was a way to change back and forth, it might be fun to experience the full range of sexual desires. I'm not sure that I'd want to make a change permanent though. I'm happy being who I am.
What do you believe in beyond the physical world?
I'm very Catholic and believe in a divine power.
What's your advice for LGBT movement leaders?
Use your power for good and don't alienate or divide people but bring people together.
What would you walk across hot coals for?
Just to experience what it would be like to walk across hot coals. No but seriously, my family.
What LGBT stereotype annoys you most?
The stuck-up, rude diva who thinks everyone else is beneath her.
What's your favorite LGBT movie?
"To Wong Foo": "Little Latin boy in drag, why are you crying?"
What's the most overrated social custom?
The handshake
What trophy or prize do you most covet?
None. I don't define myself by the number of trophies I have or prizes I've won.
What do you wish you'd known at 18?
How to properly invest in real estate.
Why Washington?
Why not? It's our nation's capital and one of the gayest and gay-friendly cities in the country. Need I say more?
The post QUEERY: Q appeared first on Washington Blade: Gay News, Politics, LGBT Rights.
Posted: 09 Jan 2019 11:23 PM PST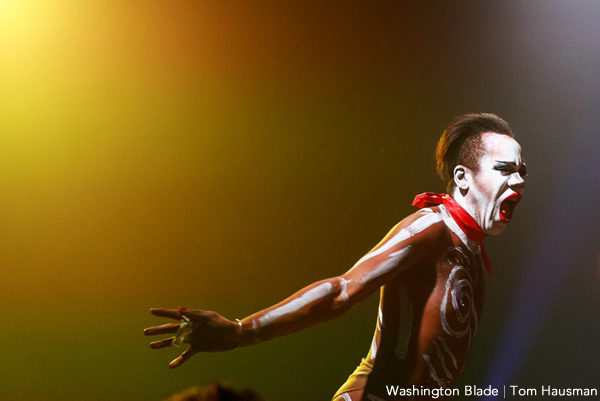 'Bent,' a new LGBTQ dance party, was held at the 9:30 Club on Saturday. Performers included Pussy Noir, Donna Slash and Bombalicious Eklaver.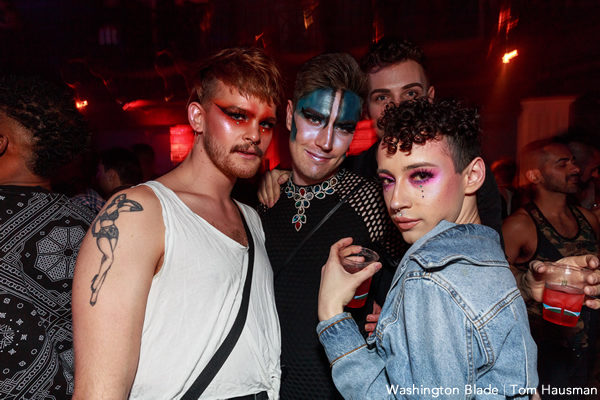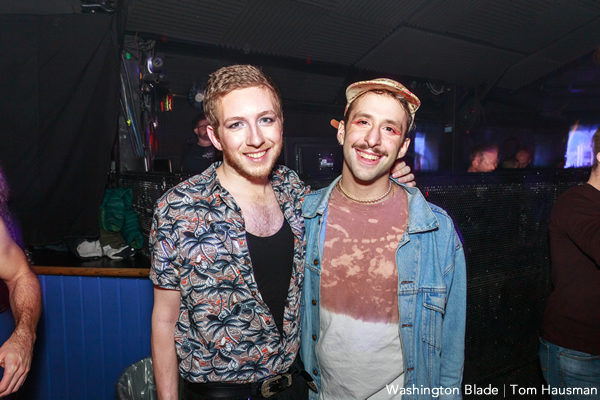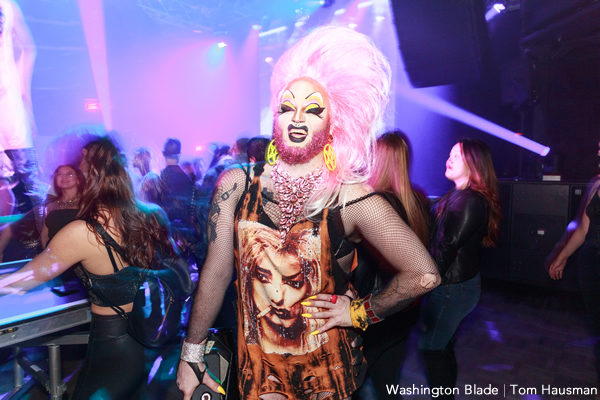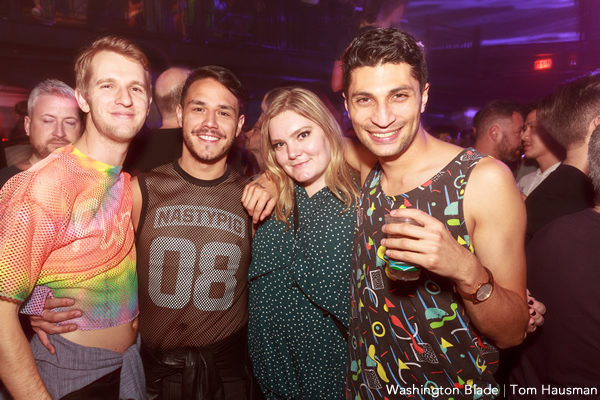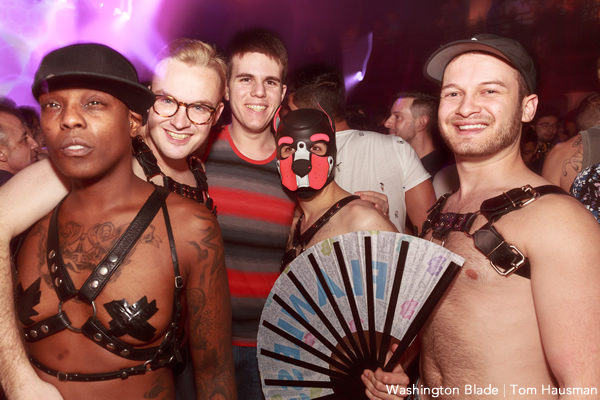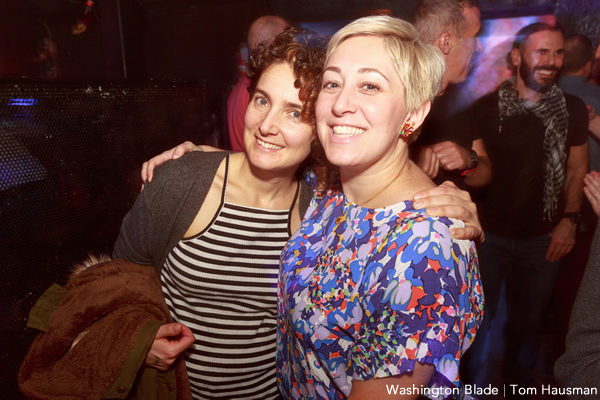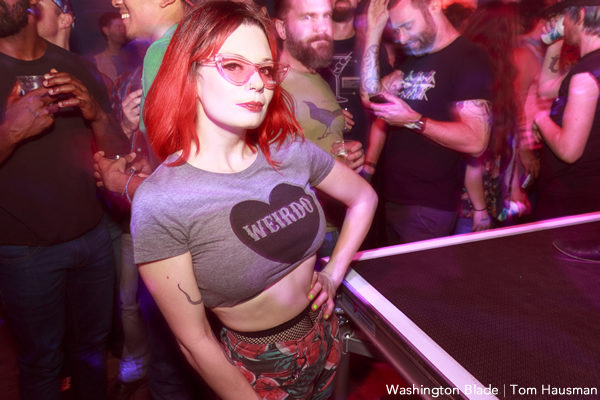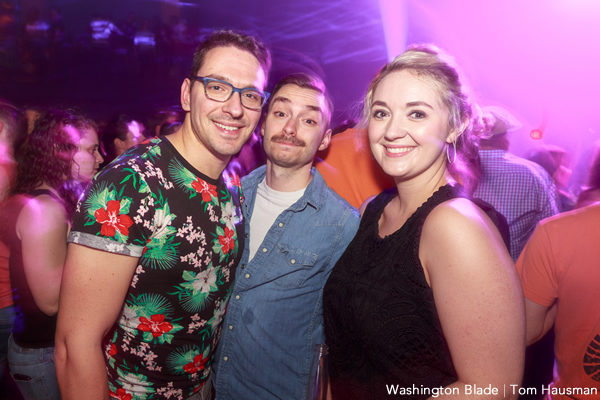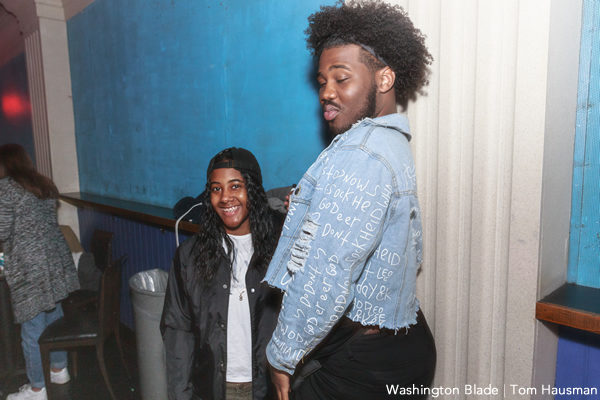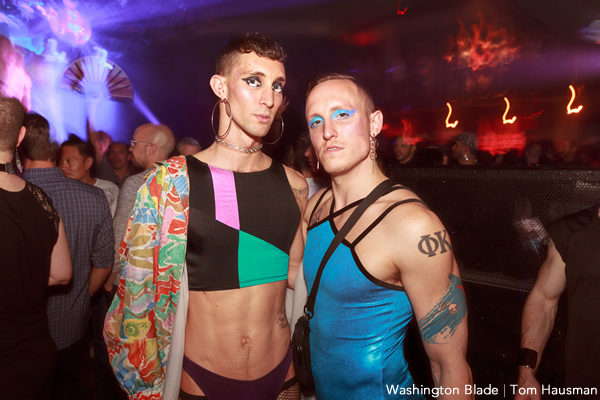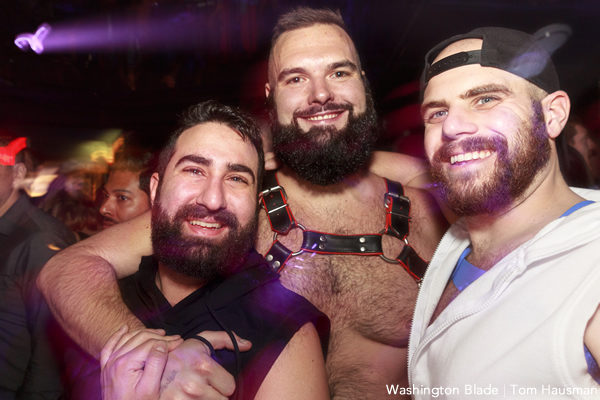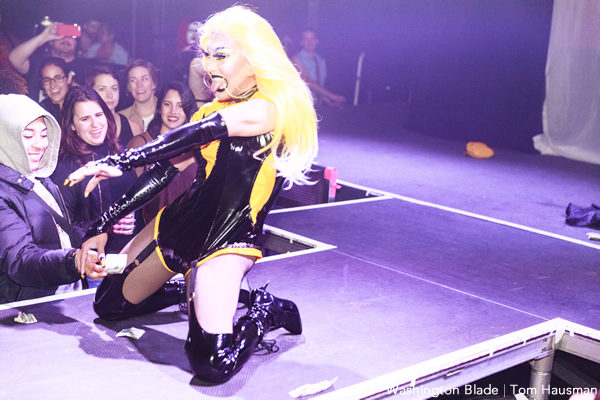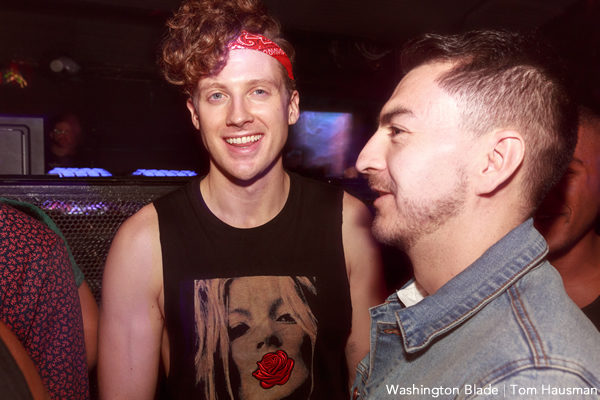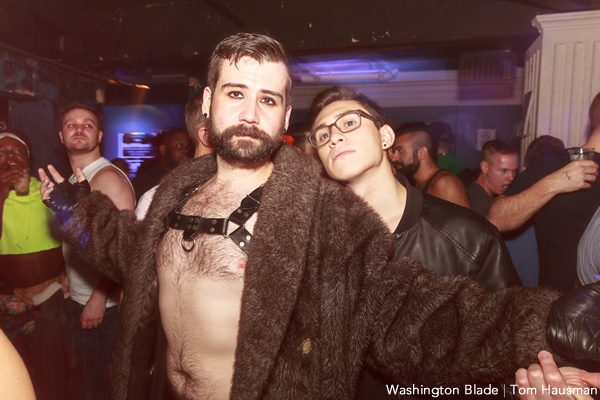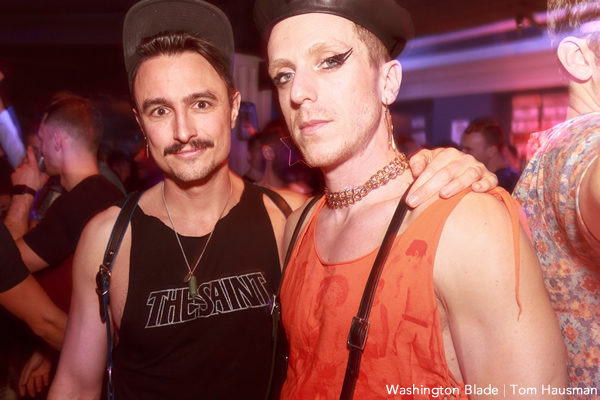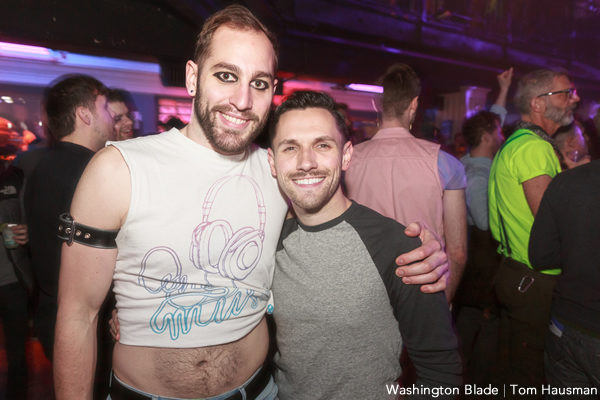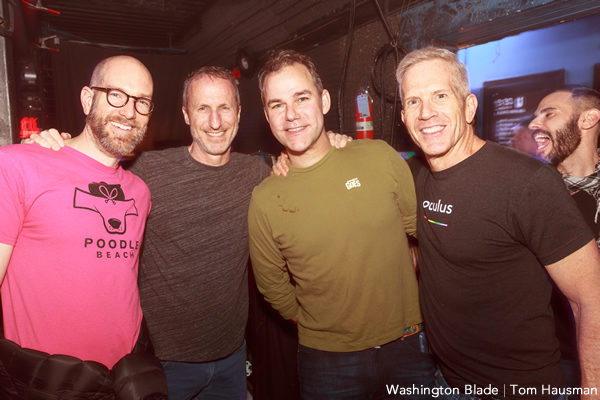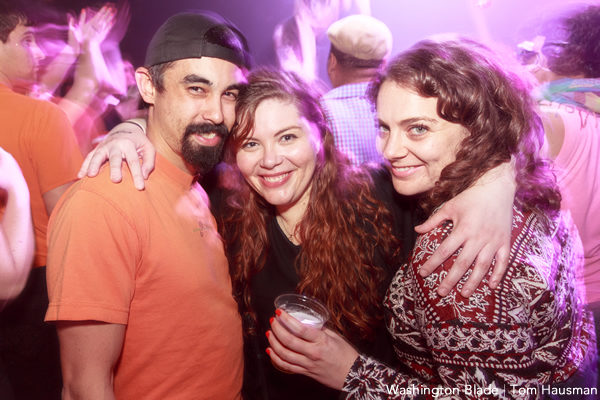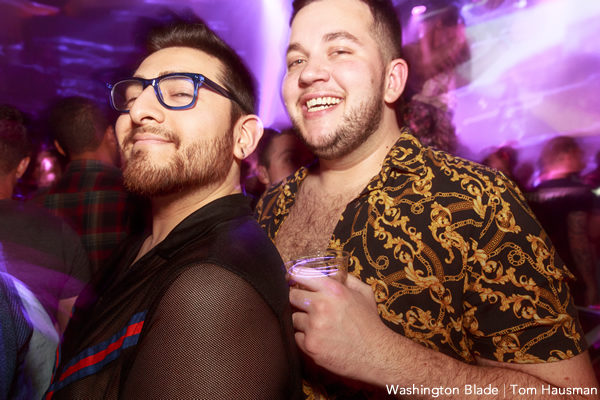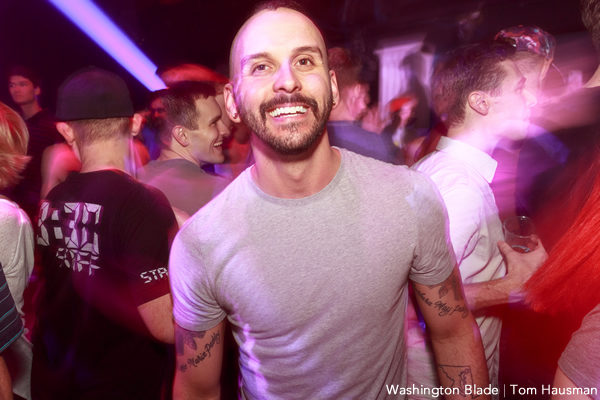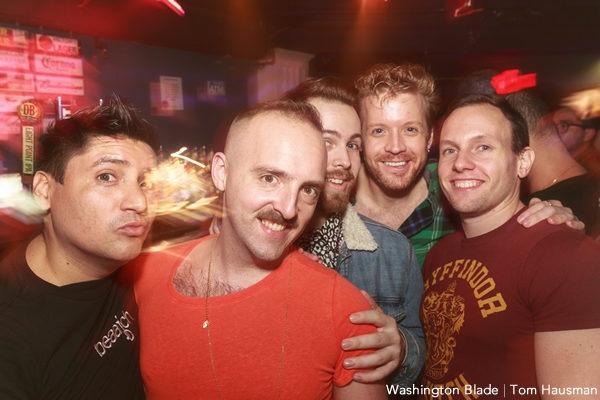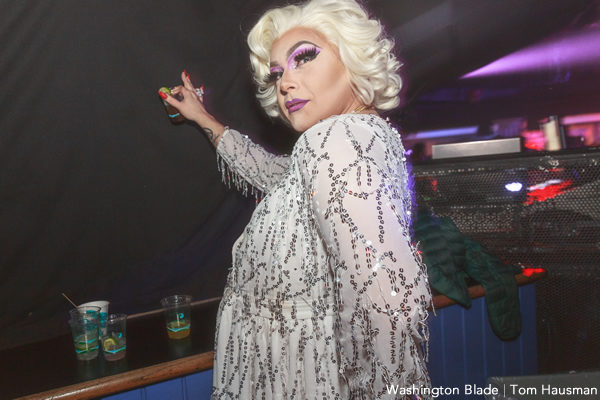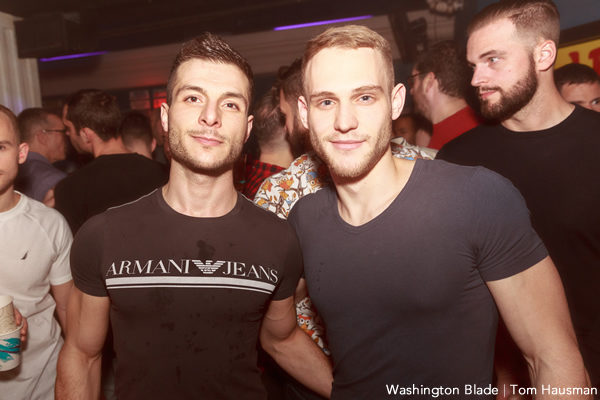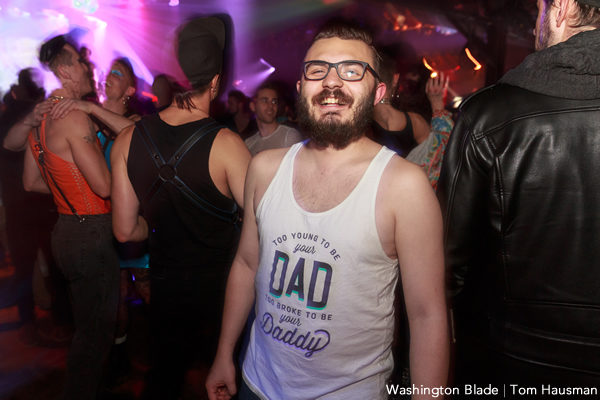 The post PHOTOS: Bent appeared first on Washington Blade: Gay News, Politics, LGBT Rights.
Marriage debate begins again in Chile Senate
Posted: 09 Jan 2019 07:00 PM PST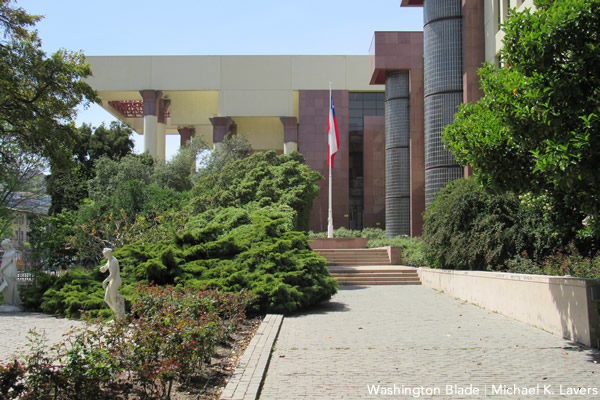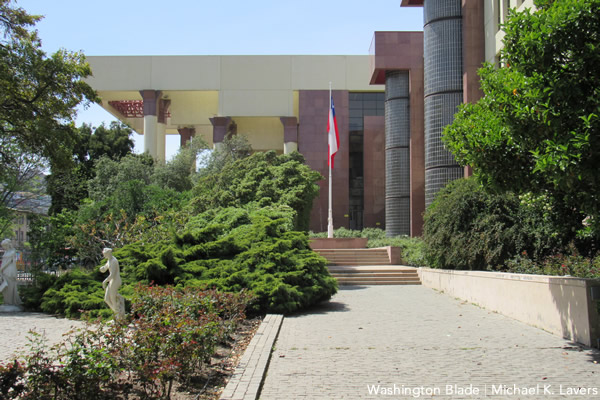 SANTIAGO, Chile — The Chilean Senate on Wednesday once again began to debate an equal marriage bill.

Former President Michelle Bachelet introduced the bill in September 2017, but the debate ended when current President Sebastián Piñera's administration took office at La Moneda a few months later.

Equal marriage has not been a priority for Piñera or his Cabinet, even though Chile was sued on the issue before the Inter-American Commission on Human Rights. The Piñera administration, in fact, last October presented to the international body its interpretation of an agreement that Bachelet and the Movement for Homosexual Integration and Liberation (Movilh), the Chilean organization that filed the lawsuit in 2012, signed. The current government claimed "the State through executive power could not have been forced to execute an action (through use of) another (legislative) power" and the agreement "never meant that the Executive, whoever the president was, should assume the commitment to promote the bill in Congress or obtain its approval."
The statement was confirmed by Human Rights Undersecretary Lorena Recabarren, which generated negative reactions among opposition parties and the LGBT community.

In that scenario, it was the Congress itself that reopened debate on the issue.

Sen. Francisco Huenchumilla last week confirmed the Senate's Constitution Committee — of which he is president — had scheduled a meeting on the equal marriage bill. The sexual diversity movement received this news with enthusiasm because three of the five members who sit on the committee are members of the opposition.

Movilh President Rolando Jiménez and Fundación Iguales Executive President Juan Enrique Pi attended the meeting that lasted only 10 minutes. Both of them criticized the Piñera administration's representatives' decision not to attend, even though they were invited.

"In a clear gesture of rejection of (the) equal marriage bill discussion, Minister Gonzalo Blumel (the general secretariat of the presidency) did not attend the session where the legislative procedure was restarted," said Jiménez.  

"It seems the government not only wants this bill not to be approved, but also does not want it to be discussed," added Pi. "The administration has to understand that we are talking about human rights (for the) LGBT community, and that it can not omit itself from this debate."

Although this first meeting was brief because senators agreed to invite a law professor to address the issue on technical grounds, both activists were optimistic. "We hope it will be the starting point of a regular discussion," said Pi. "The majority in Chile wants this bill to be a law and it is possible because we have the votes in both houses in Congress."

The post Marriage debate begins again in Chile Senate appeared first on Washington Blade: Gay News, Politics, LGBT Rights.
Two Md. lawmakers make history at start of 2019 legislative session
Posted: 09 Jan 2019 02:00 PM PST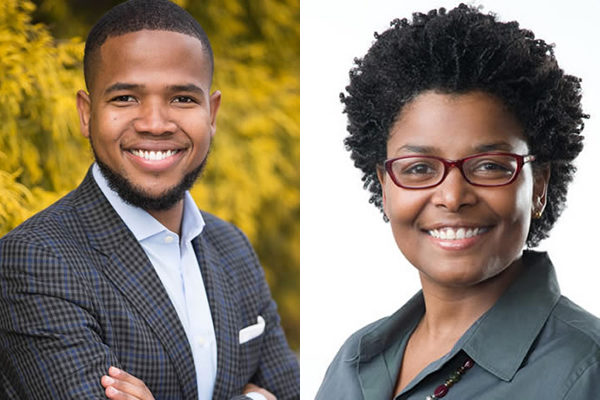 Two Maryland lawmakers on Wednesday made history when the state's 2019 legislative session began.
State Sen. Mary Washington (D-Baltimore City) became the first openly LGBT person of color seated in the Maryland Senate. State Del. Gabriel Acevero (D-Montgomery County) became the first openly gay man of Afro-Latino descent seated in the Maryland General Assembly.
"It has been one of the highest honors of my life to serve you in the Maryland House of Delegates," said Washington in an email she sent to her supporters on Tuesday. "Now, I will take this great honor into the Maryland state Senate."
FreeState Justice Executive Director Mark Procopio on Tuesday told the Washington Blade during a telephone interview that his organization has several priorities going into the legislative session. These include strengthening legal protections for LGBT parents and increasing funding for programs that are designed to curb youth homelessness in Maryland.
Procopio said another priority for FreeState Justice is to ease requirements for trans and intersex Marylanders who want to change the gender on their birth certificates under a 2015 law that allows them to do so without undergoing surgery. Procopio also told the Blade his organization supports efforts to improve the treatment of LGBT youth who are in the custody of the Maryland Department of Juvenile Services.
Republican Gov. Larry Hogan last year signed a law that bans so-called conversion therapy for minors in Maryland. Procopio told the Blade he remains optimistic that Hogan, who was re-elected last November, will not oppose LGBT-specific bills in this legislative session.
"We hope that the governor will continue his track record from last session of supporting bills that protect LGBTQ civil rights when they come to his desk," said Procopio.
The post Two Md. lawmakers make history at start of 2019 legislative session appeared first on Washington Blade: Gay News, Politics, LGBT Rights.
New Fla. guv excludes LGBT people from non-discrimination order
Posted: 09 Jan 2019 12:32 PM PST
Newly sworn-in after his victory over Andrew Gillum in the Florida gubernatorial race, Gov. Ron DeSantis signed on Wednesday an executive order ensuring non-discrimination in state employment and state contracting — but the directive notably excludes LGBT people.
The order DeSantis signed, Executive Order No. 19-10, is titled "Reaffirming Commitment to Diversity in Government." Although the directive prohibits discrimination on the basis of age, sex, race, color, religion, national origin, martial status and disability, it says nothing about sexual orientation or gender identity.
Joe Saunders, senior political director for Equality Florida, slammed DeSantis in a statement for the exclusion.
"Equality Florida is deeply disappointed to see that LGBTQ employees and contractors have been left out of the governor's executive order," Saunders said.
The omission recalls the failure of former Florida Gov. Rick Scott to issue an executive order against anti-LGBT discrimination. After the Pulse nightclub shooting that left 49 dead and 53 wounded, Equality Florida issued the call for Scott to take that action. (Scott is now serving as a U.S. senator representing Florida.)
DeSantis' order stands in contrast to recent actions from other governors. Newly seated Michigan Gov. Gretchen Whitmer and Wisconsin Gov. Tony Evers, both Democrats, signed LGBT-inclusive non-discrimination orders this week as among their first acts in office.
At the end of last year before leaving office, Ohio Gov. John Kasich and Michigan Gov. Rick Snyder, both Republicans, took similar action against anti-LGBT discrimination in state employment.
Criticizing the new Florida governor, Saunders drew on the contrast between DeSantis and other governors and compared the LGBT exclusion to Scott's.
"It's hard to believe that Gov. DeSantis and his staff are not aware of the LGBTQ community's call for these protections following the Pulse tragedy and therefore it is hard to interpret this as anything less than a purposeful omission," Saunders said. "As governors across the country establish these critical protections for LGBTQ families, this order draws a stark contrast. We look forward to a dialogue with Gov. DeSantis about why LGBTQ employees have been omitted from this critical policy and how he plans to make sure that all Floridians, regardless of who they are or who they love, can be protected from discrimination."
DeSantis' office didn't respond Wednesday to the Washington Blade's request to comment on why LGBT people were excluded from the order.
The post New Fla. guv excludes LGBT people from non-discrimination order appeared first on Washington Blade: Gay News, Politics, LGBT Rights.
Kevin Hart says he's 'over it' and will definitely not host Oscars
Posted: 09 Jan 2019 12:30 PM PST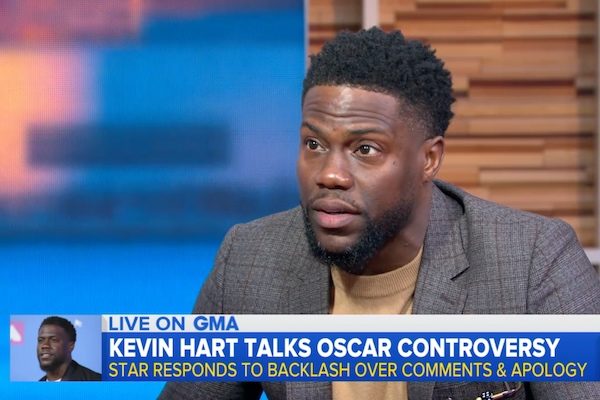 Kevin Hart is "over it."
The comedian sat down with "Good Morning America" anchor Michael Strahan to promote his upcoming movie "The Upside" on Wednesday. Before discussing the movie, Strahan brought up the Oscars controversy which resulted in Hart stepping down as host after old homophobic jokes and tweets resurfaced.
Hart said he is "over it," a phrase he repeated 14 times throughout the interview, and doesn't want to address the matter anymore.
"I have explained how I evolved, which makes me say, I'm over it," Hart told Strahan. "I'm not saying how I changed anymore, I'm not saying what I've done and what the 'new me' is. I'm not giving no more explanation of who I am. I've done it. I've done it several times. I've tweeted it, I've talked about it when I went on Ellen, I said it on my radio show. I'm just done. So you have to come to a point where you know that you've given all that you possibly can, and if that's received, then great, then it means we've achieved something. If not, there's nothing I can do now."
The most controversial joke Hart has been criticized for involved Hart saying he would break a dollhouse over his son's head if he caught him playing with it. Strahan asks Hart what he would say to a father who might have a gay son.
"Are you a monster, Mike?" Hart retorts. "It's safe to say that you've got good energy. It's safe to say that you're a loving person. Why would I assume anything different? Why would I ever assume anything different? Why do you have to prove that you are a loving individual? You know who you are, and people close to you know who you are. That's the position I'm in. I shouldn't have to prove who I am, I shouldn't have prove the love of the love that I am capable of giving. If anyone out there wants to believe that Kevin Hart is that much of a monster, that he wouldn't love somebody because of their choice in life, then all power to them."
Strahan also asks Hart how he felt about the controversy surrounding Ellen DeGeneres supporting him.
"It shows me that there is no ending to it," Hart replies. "If you keep feeding this energy, then it's going to grow. I'm not giving no more, because it shows that it's endless. So I'm not shutting down the questions, I hear everything you're saying, but I want everybody to know I'm done with it. It's a choice that I've personally made to say that I'm not addressing it anymore."
Watch below.
The post Kevin Hart says he's 'over it' and will definitely not host Oscars appeared first on Washington Blade: Gay News, Politics, LGBT Rights.