---
Peeps Cereal Exists And Sounds Utterly Disgusting — Your Kids Will Def Want It
Posted: 17 Jan 2019 08:11 AM PST
Target has Peeps Cereal just in time for Easter and OMG, it sounds gross
We love Target so much which is why the feelings we're having right now are a bit unsettling. It seems they're selling Peeps Cereal in time for the Easter season (which in Retail Land, means even before Valentine's Day) and it looks and sounds completely gross.
We'll let you be the judge. Or your kids.
Ever just thought, "WTF, might as well feed my kids literal candy for breakfast?" Do you feel like your stale Peeps could use a side dish this spring? Is super brightly colored food a thing you're into? If so, have we got the product for you. This new Peeps Cereal is reportedly "marshmallow flavored" and produces an immediate whiff of vanilla upon opening the box.
Snack and candy-focused Instagram account Munchie Bunchie has the low-down — and it sounds very much like something that would make my tongue itch. "If you look closely you can see those white dots that look very similar to oreo os! In fact, I'm pretty sure these are golden oreo os! Slightly smaller and of course some blue and pink ones and marshmallows but other then that… golden oreo os. They have that same exact vanilla sugary taste! Super sweet but super yummy," they write.
If you're into very sweet things, maybe this will be the best news you hear today — if not, we guarantee your kids will definitely be begging for it on your next Target run. It's brightly colored, tastes like candy, and has adorable Peeps right on the box.
All part of a balanced breakfast, right?
I mean, the milk is very nutritive and stuff. It's fine. Everything is fine.
If this sounds like a thing you might buy so your kids at least eat something before school, get thyself to Target — the place that holds all the things we need (and don't need.)
The post Peeps Cereal Exists And Sounds Utterly Disgusting — Your Kids Will Def Want It appeared first on Scary Mommy.
Mahershala Ali Putting His Career On Hold So His Wife Can Shine Is #HusbandGoals
Posted: 17 Jan 2019 06:39 AM PST
Mahershala Ali says 'no' to projects when his wife wants to work
Mahershala Ali, the award-winning actor and star of films like Moonlight and Green Book, wants everyone to know he's more than happy to have his career take a backseat so his wife can focus on hers.
You hear that, men everywhere? This Oscar-winning actor is the definition of #HusbandGoals.
Too often, the power dynamic in couples who both work can be unbalanced. Especially in Hollywood. Think about it — how often do we see famous couples splitting up because one of them (*cough* literally always the guy *cough*) sees their star shining brighter than their partner's?
Well, that won't ever be the case for Ali and his wife, artist Amatus-sami-Karim. Fresh off his most recent win (the Golden Globe for Best Supporting Actor in Green Book), Ali opens up to The Guardian about how he and his wife prioritize each other.
"You get to the point where you think: 'If I were to accept the next thing I'd be throwing off the balance of my family." Ali says he stops saying yes to jobs when his wife needs to focus on her career.
He's always open about how much he loves and admires his wife, and seriously, all men should be taking avid notes right about now.
Amatus is a performative conceptual artist, who works in music, theater, and film, and, according to her website, "with themes related to identity, history and popular culture."
On a completely unrelated note, she's also absolutely heart-stoppingly beautiful. WHEW.
Need further proof Mahershala Ali is basically the example of true partnerhood? During the awards season of 2017, when he was nominated multiple times for Moonlight, Amatus was about ready to pop with their first child. In his Oscar acceptance speech, Ali thanked her profusely for soldiering through it.
(Could you imagine being that heavily pregnant and traipsing through Hollywood's award season? Jesus. Just give her the damn Oscar.)
"I just want to thank my wife, who was in her third trimester during awards season," he said. "We just had a daughter four days ago. I just want to thank her for being just such a soldier through this process and really carrying me through it all."
We're not crying, you're crying.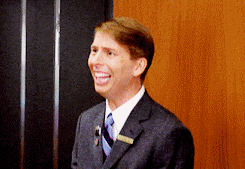 Luckily for everyone, Ali said "yes" to the latest season of HBO's True Detective, which just premiered its third season earlier this week.
The post Mahershala Ali Putting His Career On Hold So His Wife Can Shine Is #HusbandGoals appeared first on Scary Mommy.
Divorce Parties Are A Thing And They Are Brilliant
Posted: 16 Jan 2019 06:00 PM PST
When I got divorced, I did a lot of things. I dyed my hair red. I got an new ring for my left hand. I went away for a spa weekend with my best girl. I had wild sex. I got a tattoo. And I cried every single day for a year.
But something was missing, and now I know what that something was — a big fucking bash where my divorced ass would invite all my besties, wear a tiara, and stuff my face with lavish food and sparkling wine.
Divorce parties are a thing, and women are signing their papers, then turning around and booking caterers, DJs, and celebrating the fact they are about to start the second chapter in their lives.
And you know what? It's fucking brilliant.
It makes sense when you really think about it. Divorce leaves everyone shaking in its wake. It's hard. It's brutal. It makes people uncomfortable and not sure what to say to you when you run into you at the grocery store deli.
So why not shed some light on a horrible situation and start it off with a celebration — a celebration of you, your new life, and your new beginning?
According to Glamour, the trend is gaining in popularity and divorce parties aren't just reserved for The Real Housewives anymore. "People now post photos on Instagram, Facebook, and Twitter using the #divorceparty hashtag."
I say hell yeah, there's nothing wrong with indulging in some cake and having a mini-burger bar set up in your kitchen as you are trying to put the pieces of your life back together.
Some people are left blindsided by their divorce — maybe their spouse has cheated or suddenly left them — and, of course, they deserve to have a day where they feel like they are supported whether they want to drink wine and cry, or dance to '90s hip-hop music into the next day.
And if you think this is as brilliant as we do, but you aren't sure where to start and are in need of some ideas to throw your own divorce party, or want to throw on for a friend or sister, you must get your ass over to Pinterest, type in Divorce Party, and you will be met with a plethora of ideas.
You. Are. Welcome.
A divorce party can be a form of closure for many and a reminder to someone who is hurting (or really fucking relieved) of all the love and friendship they have surrounding them.
Every divorce has a tough road ahead of it. Some people have been struggling silently for years and throwing a soiree might just be the one thing that can catapult people to a happy place again and remind them how much they have in their life to be thankful for.
The post Divorce Parties Are A Thing And They Are Brilliant appeared first on Scary Mommy.
6 Practical Tips For IEP Meetings
Posted: 16 Jan 2019 06:00 PM PST
IEP meetings are important times to bring your child's team members together to discuss progress and make changes when necessary. They can also be overwhelming, frustrating and stressful. Here are just a few of my tips that help lead to smooth meetings.
1. Document everything, and bring all the documents.
If you don't already have a place that all documents from the school and independent providers go, get one now. Some people use a binder or folder for this purpose. Personally I scan everything into my computer and store it on Google Drive and then keep the paper copies in an accordion file folder. Whatever system you use, EVERYTHING should go into it and then be brought into the meeting. I have referenced e-mails from private therapist's school visits in meetings and I was happy they were in my accordion folder (because, honestly, I have a terrible memory).
The other half of this tip is to document everything, and I mean EVERYTHING (sense a theme?). If a conversation can be done via e-mail instead of by phone, I do it by e-mail because I then have a copy to reference. Plus, the minute I get on the phone, my kids all "need" me inevitably. I'm not saying phone conversations don't have a place, but often things are more clear in e-mail — plus you can go back to it later. I also send a summary e-mail to the administrators/ teachers at the IEP meetings afterwards. It's just a couple sentence summary of what I thought happened and any action steps for myself or them.
2. Do everything you can ahead of time.
Last spring, the team sent me the draft goals for the next year and I really wanted to add a speech articulation goal. I'm a people pleaser and don't like to "bother" people so I figured I'd bring it up at a meeting. My husband urged me to e-mail them now. I eventually did and it turned out the team had been considering an articulation goal (and had already done the testing for a baseline) but decided it was too many goals. They went ahead and wrote and sent over the goal.
In the meeting, the speech therapist thanked me for mentioning it ahead of time. She said it was easier to write the goal in her office than at a meeting. This had never really occurred to me but I now try to iron out any known issues before the meeting.
3. Bring someone else with you.
I think it's always helpful at any major meeting (educational, health, or other) to have a second person. They may see different points or issues at the meeting and will help you remember what happened. Of course, chose your person wisely. Many people choose to bring an educational advocate or a spouse. I bring my mother-in-law. This is obviously not the choice for everyone, but my mother-in-law used to be a special education teacher and administrator, so she is good at making sure a goal is measurable and an accommodation is acceptable.
4. Speak special education language.
It's important to be able to understand the terminology that will be used in the meeting and in the paperwork. A great place to start is by reviewing this Special Education Dictionary. You don't need to memorize it but familiarizing yourself with the terms is useful. If there is any terminology I don't understand, I jot it down and then ask when the person speaking ends.
5. Take care of yourself.
This one seems obvious enough, but I'm a "hot mess mom" so I'm frantically flat ironing my hair and then sneaking out before my twins schmutz my shirt. I have riffled through my car looking for my emergency almonds having forgotten to eat breakfast at pretty much every meeting and then there was the time I forgot to pee. The meeting was at 8:30 so it was a hustle out of the house.  The kids were up at some crazily early hour so I'd been chugging coffee for hours. I did my put on the heels and cute top and sneak out of the house and arrived at the meeting. I'm a compulsively early person so I was early. Really early, because when I get anxious I get earlier. So as I sat in my car digging for almonds I realized I really had to pee. I knew the receptionist at the school was going to give me grief about getting there early because she never lets me in before 8:29 and I really didn't want to admit to being there at 8:10. The good part about being really early is I actually drove home, peed and drove back.  Moral of the story: eat breakfast, drink a sensible amount of coffee, don't stress, be overly early — and definitely don't forget to pee.
6. Know your rights.
You do not have to sign anything at the meeting.  If you're sure it is correct, then sign it at the meeting but do not feel pressured to. You can take it home, discuss it with your family, ponder it in the shower, and then sign it.  A great resource for any questions about the legal side of the IEP process is WrightLaw and hiring an educational advocate (or attorney) is another option. My husband's knee jerk reaction whenever the school worries me (they've never actually said no to anything) is that he wants to threaten to sue them. Why he has this reaction will need to be a different blog post, but I do not recommend telling a district this. However, it is still very important to know what rights you have just in case you need to use them.
What's next?
Good luck at your IEP meeting!  Stay calm, don't sign anything you aren't comfortable with, and don't forget to pee beforehand.
The post 6 Practical Tips For IEP Meetings appeared first on Scary Mommy.
How Motherhood Ruined My Relationship With My Own Mother
Posted: 16 Jan 2019 06:00 PM PST
Since adolescence, my relationship with my mother has been strained. We generally can get along, but I always feel that we're like a ticking time bomb. Or maybe more like a grenade — once the pin gets pulled, we explode.
Since I've become a mother myself, it seems that the friction between us has only become more palpable. Becoming a mother made me realize just how toxic my mom could be and how it had been happening for a lot longer than I ever realized. These realizations have done irreparable damage to our relationship.
Growing up, my mom was never the type of person who I could sit down and have a heart to heart with. Empathy, or even just sympathy, is hard to get out of her. She has a very "if I had to do it, so do you" response when I talk to her about being a parent.
The first six or so months of my son's life were incredibly overwhelming. As a single mother, I was grateful to my parents for giving us a place to stay while I got on my feet, but I never got a break. He was a high needs baby, and he couldn't be separated from me for more than a short amount of time before totally freaking out. He was also a terrible sleeper, which meant that I was mentally and physically drained.
"Why can't you just pump so someone else can give him a bottle?" she'd ask.
We'd had this discussion multiple times since my son was about two months old. That just wasn't a feasible option for us, for many different reasons.
As I was having the life sucked out of me by this tiny human, the one person who should have been giving me unconditional support, was failing me. My mother turned into a passive-aggressive bully.
I admit, I can be sensitive to criticism because of her constantly heaping it on me over the years. Instead of talking to me, she would just ignore me. There would be entire days where my mother and I wouldn't say more than a few words to each other. She'd huff around and make passive aggressive quips to my dad that only made me feel worse. I was already in crisis — my life had literally fallen apart around me — and I had to be strong for my son, but I had nowhere to pull from.
My relationship with my son's father unraveled fairly quickly after our son was born. I never shared the details with my mom, but one day during an argument, she dropped this bomb:
"Did you get pregnant so he'd marry you?" she asked.
I felt like she'd slapped me in the face. She knew that I would never do something like that, and my heart was heavy with the realization that my mother thought so little of me that she believed I would purposefully trap the man I loved into marrying me by having a child.
The negativity was so stifling, I would try to make myself and my son as invisible as possible. In the dead of winter, I'd bundle my son up, strap him to my chest, and trudge out into the cold and snow just to get away from her. I'd scrounge together a few bucks to sit in Dunkin Donuts and have a hot chocolate while I wondered how my life had totally fallen apart. My mother, who claim to love me in public spaces like Facebook, couldn't offer me one kind or supportive word in person.
One day, my son somehow opened the text messages on my mom's phone and I saw what she was saying about me to my dad and her friends. Those messages broke my heart and killed any respect I had left for her.
"All she does is sit around with the baby on her tit not doing anything," one read. What an absolute gut punch.
I had a hard time finding a job — no one wanted to hire a woman with a young child at home, and with a high needs baby and parents who were older and also worked, I had to find jobs that would accommodate our situation. When I tried to explain it to my mom, she just claimed I wasn't trying hard enough. Eventually I did find work, but it still took time to save enough money to move out. I was secretly saving money, preparing an escape plan.
One night my son was having a rough night, and my mom's response was the nail in the coffin that forced me to leave sooner than I had planned. My son was in full blown threenager mood, and he was just being impossible. His emotional delays mean traditional discipline doesn't always work, especially when he's worked up. My mom blew up at me and called my son a brat. I booked our flight out of town that night when she went to bed.
I don't think there is much of anything my mother can do to ever gain back my respect. I will always appreciate everything she's done for me and how much she loves my son, but I only have a relationship with her out of obligation. I will call and give her updates on my life to keep the peace, but it's hard not to feel betrayed by everything she's said and done.
"You'll miss me when I'm gone," she says. But honestly, I wonder if I will.
The post How Motherhood Ruined My Relationship With My Own Mother appeared first on Scary Mommy.
Study Finds SAHMs Should Make $160k A Year Caring For Their Kids
Posted: 16 Jan 2019 01:44 PM PST
A salary study found that SAHMs are "worth" $160K
As they do every year, Salary.com just put out a "study" to illustrate the monetary value of a stay-at-home parent based on the types of jobs they might perform in a day. They add the salaries of those jobs together to come up with a hypothetical "salary" for SAHPs. This year's grand total? $162,581.
While I grasp the idea behind this yearly exercise, I have to say — I find the whole thing a bit off-putting. The "jobs" listed by Salary include: accountant, athletic director, bookkeeper, judge, network administrator, public school teacher, psychologist, nurse, and a number of other professional gigs that require certain credentials to actually obtain their titles.
Does this make anyone else feel a little pandered to? And sort of icky? A judge went to law school. I just helped decide which kid gets to pick the next episode of Paw Patrol. This does not a judge make.
Let's get a few things straight before everyone comes at me with torches and pitchforks; only an asshole would debate the value of a stay-at-home parent. Just like a parent with a job outside of the home, a SAHM or SAHD has their hands full — absolutely no one with a brain would argue that. I stayed home with my kids for almost four years before heading back to an office job, and aside from an annoying commute and heart-wrenching daycare drop-offs, I admit — I found office life easier. Staying home with kids is rough and not for the faint of heart. That's simply not up for debate.
But does anyone really feel OK with saying that slapping a bandaid on little Aidan's skinned knee makes you a nurse? I think my friends who went through grueling semesters and clinicals to earn the title might have a solid eye-roll at that. Are we really an "accountant" because we pay household bills? Why isn't a childless adult who pays bills also their home's "accountant"?
If you stay at home with your kids, whether it's a choice you made or a choice that kind of made itself because daycare costs one zillion dollars, your worth isn't calculated by performing these "real" jobs that come with salaries. Every SAHP is different, but I imagine at the end of the day, none of them are tallying up the tasks they've performed and assigning it a monetary worth to make themselves feel good.
And I highly doubt these survey results make too many SAHPs feel any more valued.
We don't need to be told that what we do is important or valued based on "real" careers. The value of any SAHP is pretty much immeasurable and we don't need to be pandered and patted on the head with this reminder that our jobs are real too. We know they are. We don't require this weird lollipop in the form of a pretend salary. And we don't need to insult the very real expertise of people in these career fields by claiming that we do the same jobs.
Also? The value of a SAHP is inherent without having to give it credence by pointing out how it's actually several real jobs. That does SAHPs a big disservice. The "job" of taking care of children and being home is one that should be respected and revered on its face — not only after we've compared it to gigs that bring home a physical paycheck.
A SAHP's job doesn't gain more significance after being compared to an accountant or a physician. That's simply not how any of this works.
The post Study Finds SAHMs Should Make $160k A Year Caring For Their Kids appeared first on Scary Mommy.
Furloughed Workers In Need Of Help Have Started 1,500 GoFundMe Pages
Posted: 16 Jan 2019 01:44 PM PST
While Trump continues the government shutdown for his wall funding, furloughed workers are crowdsourcing money for bills on GoFundMe
As the partial government shutdown continues into its fourth week, the 800,000 government employees who have been furloughed are becoming more and more in need of financial assistance as they go without pay. GoFundMe now reports that over 1,500 workers have started GoFundMe pages just to scrape together enough money to pay their bills, keep food on the table, and buy essentials for their children.
Although some workers, like TSA agents, still have to report to their jobs, they aren't seeing their paychecks. Even families with emergency funds, relatives, and other safety nets are running into financial issues as the shutdown breaks records and barrels toward the 30-day mark.
The workers crowdsourcing money for bill are as diverse as their needs.
One woman, Carey Julich Tompkins, needs money to support her sick husband and pay the rent.
"Due to the government shutdown I am unable to pay my rent and to pay for medication for my husband who has lupus," she says on her page. "I am the sole income provider for my household.  I have no savings or credit cards to rely on. This is my only other avenue. I am asking for your assistance and help in this time of need."
Another woman, who identifies herself as Talaya, says that she's in danger of losing her new home because of the furlough. She usually works in housing and lending, but now she doesn't know how she'll be able to keep buying groceries.
"I am asking you for help so that my husband, three-year-old child and I don't end up losing our first home (that we just purchased), defaulting on our loans, and truly suffering devastating irreparable financial harm," she writes. "My family and I are truly grateful for any and all of your help and support!"
Kevin Garfinkle works for the TSA in Florida, and doesn't know how he'll buy diapers for his baby since he's the family's sole provider.
"I am my family's only source of income and due to the partial government shutdown I will not be receiving a paycheck until the government reopens, even though I am still required to report for duty, which means bills will go unpaid but more so than that I will be unable to buy groceries or diapers for my family," he says. "This is not something I ask lightly."
Furloughed worker Michael Smith, in Washington, DC, is simply scared for his family, as he says on his page. 
"It's hard and no one likes asking for help, but with no end in sight it's very scary," he writes. "We are a family of 4 my wife works but it's not enough to make up for my not bringing anything home. Our kids are being tough about the whole thing but we can see there stress as well… Once this is over we will be fine but the damage it's doing with no end in sight is growing and calls are starting. Some agreed to hold off but rent and food are a must. I have proudly served my country and would do it again in a heartbeat. But now my battle is providing for my family."
GoFundMe said that the campaigns started in early January, as workers missed their first paycheck, and have grown steadily since then.
They also reassured those who are thinking about donating that all of the pages have been vetted for authenticity, and that they have a guarantee that any donations made to fraudulent pages will be refunded.
"We have a dedicated Trust and Safety team reviewing all campaigns related to the government shutdown," GoFundMe spokeswoman Katherine Cichy told CNN. "We deploy proprietary technical tools and have multiple processes in place to verify the identity of campaign organizers and the beneficiary of the campaign. Before money is transferred, an individual's information, including their banking information, must be verified by our payment processor."
According to a 2018 survey, 78 percent of Americans live paycheck to paycheck, and 71 percent of Americans are in debt. Both numbers are up significantly from 2017.
The post Furloughed Workers In Need Of Help Have Started 1,500 GoFundMe Pages appeared first on Scary Mommy.
Move That Bus! 'Extreme Makeover: Home Edition' Is Getting An HGTV Reboot
Posted: 16 Jan 2019 01:03 PM PST
Hope you like weeping, because HGTV is reviving Extreme Makeover: Home Edition next year
HGTV has announced that it will reboot the popular whole-home renovation show Extreme Makeover: Home Edition, with 10 new episodes airing in early 2020.
The show, which originally aired on ABC between 2003 and 2012, locates families who badly need a major home renovation – and who deserve it after life dealt them a tough hand, such as a death in the family, a disaster, illness, or financial troubles. The family is sent on a week-long vacation while a huge army of local contractors and volunteers makeover every inch of the home, inside and out. At the end of each episode, the big reveal takes place when the show's bus drives away, unblocking the family's view of their new abode.
While Ty Pennington originally hosted the home renovation favorite, HGTV has not announced the host or any cast for the show – though we do know that Pennington currently hosts another reboot on the network, Trading Spaces. We also know that the network plans on using its own stable of stars to populate the show's cast:
"HGTV will showcase its own superstar experts in the weekly race to complete a custom, whole home renovation for one deserving family," it said in a statement.
We also have yet to see how HGTV will confront some of the show's criticisms and problems, such as leaving families with high utility bills and property taxes, or seeking out families struggling with specific problems. 
HGTV announced the series comeback in a 30-second teaser, in which we hear the show's old tagline, Move that bus! chanted by fans waiting to see a reveal, paired with some pretty typical B-roll footage of house demolition and rebuilding.
"This is a big win for HGTV and we can't wait to put our stamp on it," Kathleen Finch, Discovery Inc.'s chief lifestyle brands officer, told People. "Extreme Makeover: Home Edition was must-see viewing for years because it combined moving stories of families and communities with life-changing home renovations. It's the type of program that taps into every emotion and it's the reason it was so popular with everyone in America."
The show won two Emmys for Best Reality Program in 2005 and 2006. HGTV shared that the show was "television's highest-rated home renovation series of all time," with an average audience of almost 16 million viewers during the series' peak in its second season.
While the show is at least a year away, HGTV had more good news for fans. They've acquired 100 of the 200 original episodes and will be airing them in anticipation of the new season.
HGTV is on a renovation series reboot kick recently, in addition to Extreme Makeover: Home Edition and Trading Spaces, the network is also planning to work with TLC to bring back While You Were Out, which will air on both channels later this year.
Get excited, y'all. Plenty of home reno inspiration coming our way.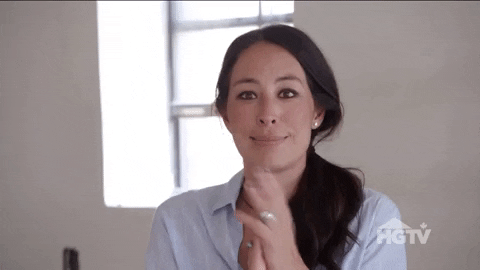 The post Move That Bus! 'Extreme Makeover: Home Edition' Is Getting An HGTV Reboot appeared first on Scary Mommy.
You are subscribed to email updates from Scary Mommy.
To stop receiving these emails, you may unsubscribe now.
Email delivery powered by Google
Google, 1600 Amphitheatre Parkway, Mountain View, CA 94043, United States