---
Karen Pence accepts teaching job at school that bans LGBT students, families
Posted: 17 Jan 2019 07:41 AM PST
Second Lady Karen Pence has accepted a position as an art teacher at the Immanuel Christian School in Springfield, Va., which does not allow LGBT students or families to enroll and will not offer employment to LGBT applicants.
The school's guidelines are listed in its "parent agreement" which states Immanuel Christian School "can refuse admission to an applicant or to discontinue enrollment if the atmosphere or conduct within a particular home, the activities of a parent or guardian, or the activities of the student are counter to, or are in opposition to, the biblical lifestyle the school teaches."
"This includes, but is not limited to contumacious behavior, divisive conduct, and participating in, supporting, or condoning sexual immorality, homosexual activity or bi-sexual activity, promoting such practices, or being unable to support the moral principles of the school. (Lev. 20:13 and Romans 1:27.) I acknowledge the importance of a family culture based on biblical principles and embrace biblical family values such as a healthy marriage between one man and one woman," the agreement continues.

Immanuel Christian School also requires applicants to agree to its guidelines on its employment application. One guideline states that the applicant will not engage in "moral misconduct" which includes "heterosexual activity outside of marriage (e.g., premarital sex, cohabitation, extramarital sex), homosexual or lesbian sexual activity, polygamy, transgender identity, any other violation of the unique roles of male and female, sexual harassment, use or viewing of pornographic material or websites, and sexual abuse or improprieties toward minors as defined by Scripture and federal or state law."
Pence will teach at the school, where she also taught while Vice President Mike Pence was in Congress, two days a week. In a statement, she says she is looking forward to returning to teach.
"I am excited to be back in the classroom and doing what I love to do, which is to teach art to elementary students," Pence said.
Kara Brooks, Pence's spokeswoman, defended the decision in another statement saying "Mrs Pence has returned to the school where she previously taught for 12 years.It's absurd that her decision to teach art to children at a Christian school, and the school's religious beliefs, are under attack."
The post Karen Pence accepts teaching job at school that bans LGBT students, families appeared first on Washington Blade: Gay News, Politics, LGBT Rights.
D.C. restaurant agrees to second trans nondiscrimination settlement
Posted: 17 Jan 2019 04:52 AM PST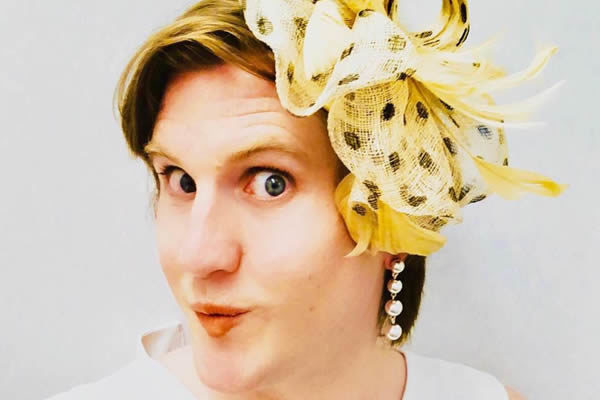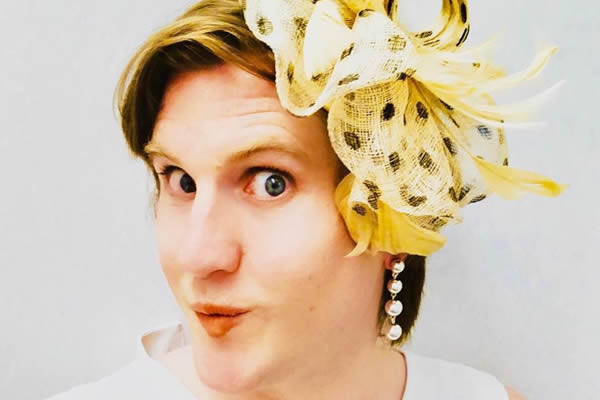 D.C. Attorney General Karl Racine announced on Wednesday that his office reached a settlement with the Cuba Libre Rum Bar and Restaurant that requires the establishment to adopt policies and procedures to prevent it from discriminating against transgender people.
The settlement came just over six months after the D.C. Attorney General's office opened an investigation into the restaurant following a complaint that one of its managers forced a trans woman to leave after she used the women's bathroom.
In an incident that drew extensive media coverage, trans activist Charlotte Clymer said the manager ordered a bouncer to eject her from the premises after she entered the women's bathroom without complying with a restaurant requirement that she show legal identification confirming her gender was female.
Clymer said the manager ignored her attempt to explain such a policy violates the city's Human Rights Act, which bans discrimination against trans people.
Cuba Libre's owner issued an apology for the manager's actions and later agreed to a separate settlement with Clymer brokered by the D.C. Office of Human Rights agreeing to take a series of steps to train employees and adopt policies to prevent such an incident from happening again.
The earlier settlement reached with the help of the Office of Human Rights came after Clymer filed a discrimination complaint against the restaurant with the OHR. It is similar to the one reached with the Office of the Attorney General in terms of the actions the restaurant must take.
However, OAG spokesperson Robert Marus told the Washington Blade on Wednesday that the Attorney General's settlement includes the force of a court injunction that holds the restaurant legally bound to comply with the terms of the settlement.
"This is a consumer action that we brought under the District's consumer laws that regulate businesses," Marus said. "This includes injunctive relief that requires the owners and operators of Cuba Libre to institute programs to make sure this doesn't happen again," he said.
The agreement with the Attorney General's Office calls for Cuba Libre to "institute policies on civil rights compliance and training" to ensure the city's laws pertaining to gender identity and expression are followed and that all employees are trained to fully understand those policies.
It also requires the restaurant to "post clear bathroom signage" that states that under D.C. law "all individuals are allowed to use the restroom that corresponds to their gender identity or expression."
In addition, it requires Cuba Libre to report any complaints made against it related to D.C. Human Rights Act violations to the Attorney General's Office for two years following the signing of the settlement. Finally, the settlement calls for the restaurant to pay a $7,000 penalty to the D.C. government for violating the Human Rights Act and for legal costs.
"The District's laws reflect one of our residents' most deeply-held values: That all people should be treated equally," Racine said in a statement. "With this settlement, Cuba Libre is required to maintain policies that will ensure this type of discrimination does not happen again."
He thanked the restaurant's management and staff for "cooperating fully in our investigation and seeking to rectify their wrongdoing."
Clymer told the Blade on Wednesday that Cuba Libre has fully complied with the terms of the separate agreement she reached with the restaurant through the Office on Human Rights on Aug. 31.
"I am quite grateful for the work of Attorney General Racine and his staff to ensure that discrimination has no place in D.C., and I am thankful that Cuba Libre and CEO Barry Gutin have worked in good faith since the fall to ensure that this doesn't happen again," Clymer said.
"All parties worked together to make sure a terrible night was turned into a great teaching moment, which was built on the history of advocacy by trans folks in D.C., particularly trans women of color," she said.
Racine also announced on Wednesday that he has submitted a proposed bill to the D.C. Council that would clarify the Office of the Attorney General's authority to bring civil actions under the D.C. Human Rights Act independent of the Office of Human Rights. The proposed legislation is called the Attorney General Civil Rights Enforcement Clarification Amendment Act of 2019.
The post D.C. restaurant agrees to second trans nondiscrimination settlement appeared first on Washington Blade: Gay News, Politics, LGBT Rights.
Gay Virginia Beach council member charts own course
Posted: 17 Jan 2019 04:00 AM PST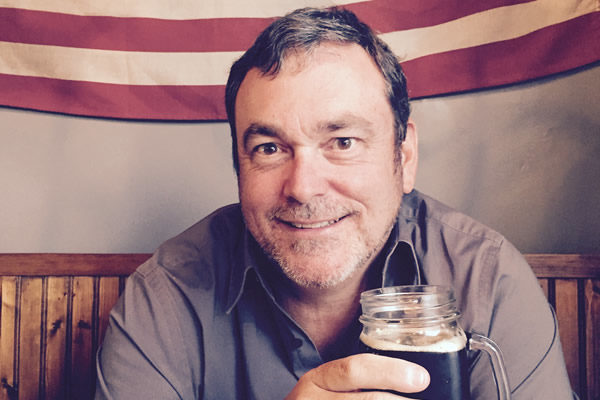 David Nygaard on Nov. 6, 2018, won a seat on the Virginia Beach City Council. His victory is widely considered one of the most shocking of the night in Virginia.
Why? Nygaard identifies as an openly gay Democrat, and Virginia Beach is as conservative as a city in the state gets.
This didn't faze Nygaard. Both he and his campaign manager Marcus Calabrese knew the campaign would be tough. But they also knew many residents could empathize with some of Nygaard's life experiences and may be more receptive to his policy proposals as a result.
A Christian, a Republican, and a married man with six kids, Nygaard once fit a conventional profile. His life turned on its head after he suffered a "widowmaker" heart attack in December 2016.
After surviving the attack, Nygaard decided to publicly come out as gay in his local newspaper.
The owner of a prominent jewelry business, Nygaard was well-known in his community and saw the paper as the best way to share his truth. "I wanted to be authentic, and I knew the best way to do it was to rip the Band-Aid off and come out," Nygaard said. "I was tired of going on dates, seeing casual acquaintances, and feeling awkward, like gosh I have to come out to this person, or am I going to lie and say this is my friend."
Not only did Nygaard's heart attack prompt him to be more open about his sexuality, but it also drew him into a career in politics as a Democrat.
"My life experiences shifted," Nygaard explained as he discussed his switch from the GOP to the Democratic Party. His heart attack made accessing health insurance difficult. "My only hope for health insurance that I could afford was Obamacare."
His jewelry business faced a bankruptcy, which he blames partly on Republicans for "favoring big businesses over small" ones after the 2008 crash. And one of his sons had become a felon.
"You have to swallow hard when you stood against some of these things and then realize that people really do need these types of protections and opportunities and you're one of them," Nygaard said. "I went from being a white fairly wealthy Republican to being gay, to being bankrupt … When you go through that, you become part of a minority group. It makes you more concerned for the people that are also underprivileged and pretty much dismissed."
Nygaard originally hoped to launch a bid for Congress. But after failing to gather the 1,000 signatures necessary for Virginia's 2nd Congressional District Democratic primary, he announced his intention to run for a seat on the Virginia Beach City Council.
The only Democrat out of four candidates, including former incumbent John Uhrin, Nygaard focused his campaign on issues he knew voters could relate to. Nygaard spoke openly about domestic violence and harassment he faced from a former boyfriend. "I realized that one of the game changers for the campaign was when I decided to be open and transparent on that issue. In that, I experienced what many in our community experience," Nygaard maintained. "It's just easier to own all of my baggage. I was open about my failures in life. And the truth is that these are experiences that everybody has."
He discussed his son's experience in the criminal justice system. "Many people have children who themselves are felons who need help," Nygaard said. "I think we need to have a second chance for these kids."
He also addressed the financial hardship he faced after 2008. "It had a major effect on everybody," Nygaard said. He was open about his health issues and the problems he had accessing insurance that followed. "These are real issues that affect real people, and it's time we talk about it."
Nygaard ended up unseating Uhrin by the closest margin in Virginia Beach city history, finishing with a lead of just 163 votes in an election with more than 150,000 ballots cast. "There was not one other incumbent who lost their race," Nygaard said. "There rarely is in Virginia Beach, so this was really extraordinary."
As he takes his seat on the council, Nygaard says he wants to reform domestic violence and marijuana policy and advance an economic development project that would create jobs for "disadvantaged communities that often get overlooked in terms of economic development."
Despite his victory, there still remains a possibility Nygaard may not complete his term on the city council.
Some of Nygaard's opponents are filing a lawsuit against him arguing that he doesn't live in the Beach District as he claims. The issue came up early in his run and hasn't been dropped. Nygaard insists that he splits his time between two houses, one in the Beach District and one outside where he cares for his dad. Next month, a trial is set to determine whether or not Nygaard's residence and domicile meet the requirements.
Nygaard is optimistic about the outcome of the trial.
"I would be very, very surprised if the judges would disenfranchise nearly 50,000 voters who voted for me," he said.
But regardless of the result, he has already made history as an openly gay elected official in Virginia Beach. And he's hoping to use his platform to pave a path for future LGBT candidates.
"I'm prepared to go first and do what I need to do so that the next person on city council doesn't have to go through these hoops," said Nygaard.
The post Gay Virginia Beach council member charts own course appeared first on Washington Blade: Gay News, Politics, LGBT Rights.
LGBT contingent expected for Saturday's Women's March
Posted: 16 Jan 2019 09:25 PM PST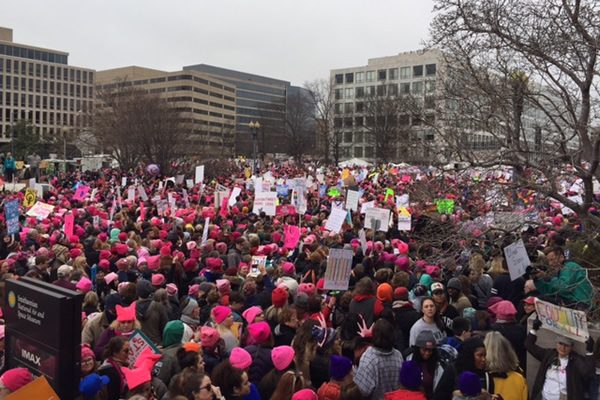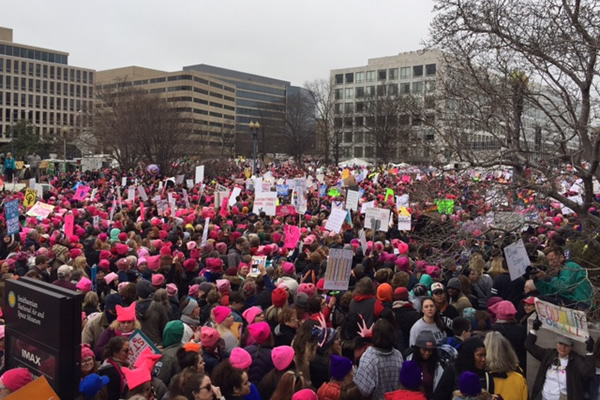 At least eight LGBT advocacy organizations are among about 175 civil rights and progressive groups that are listed as partners for the 2019 Women's March on Washington scheduled to begin at the National Mall on Saturday, Jan. 19.
Two transgender women and two lesbians are also listed as members of a recently created 31-member Women's March Steering Committee, which organizers say has played a lead role in setting the march's agenda.
However, unconfirmed reports have surfaced that some LGBT organizations, including the Human Rights Campaign and GLAAD, have joined dozens of other civil rights groups in withdrawing their "partner" status in response to allegations of anti-Semitism among the march's leadership.
The Women's March organization has issued statements condemning anti-Semitism and disputing claims that some within its leadership expressed anti-Semitic views.
"The Women's March is excited to announce over 175 organizational partners for the 2019 Women's March on Washington," March organizers said in a Jan. 11 statement. "We are proud of the diversity and breadth of organizations involved, which reflect the vibrance of the Women's March movement," says the statement.
Organizers are calling on participants to gather at 10 a.m. on Saturday at Freedom Plaza. They say the march would begin at 11 a.m. but haven't released the specific route of the march. A statement released by organizers says a rally was scheduled to begin at 1 p.m. at Constitution Gardens located adjacent to the Mall between the Vietnam Memorial and the World War II Memorial.
The LGBT organizations included in the current list of Women's March partners are the TransLatin Coalition, National Black Justice Coalition, Trans People of Color Coalition, Trans Student Educational Resources, Trans Youth Equality Foundation, Gender Diversity, Werk For Peace, and Pride Fund to End Gun Violence.
The Washington Blade couldn't immediately identify partner organizations that may have requested to be removed from the Women's March partners list. However, a Tweet from women's rights activist Tali B. Goldsheft claims that HRC and GLAAD were among the groups that withdrew as partners.
Spokespersons for HRC and GLAAD said they were looking into the two organizations' current position on the Women's March but didn't immediately respond to a question from the Blade about whether they withdrew as partners of the march.
Abby Stein, one of the two transgender women serving on the 2019 Women's March Steering Committee, is listed in a biography on the March website as a Jewish educator, writer, speaker and activist.
In a posting on her Facebook page this week Stein made an impassioned appeal for the Jewish community to remain supportive of the Women's March on Washington and of the dozens of sister Women's Marches planned for Jan. 19 in cities throughout the U.S. and abroad.
Among other things, she expressed solidarity with other Jewish women who are supporting the march on grounds that it has emerged as an important and growing coalition of marginalized groups including Jews, African Americans, Hispanics, and LGBT people.
"Emma Goldberg isn't writing my own words, but some of it feels like it," Stein wrote in her Facebook post. "I am proud to be joining the 3rd Annual Women's March on Washington steering committee, together with the 2 amazing Jewish women leaders April Aviva Baskin and Yavilah McCoy."
According to the New York Times, one of the lead organizers of the first Women's March in January 2017, which drew more than a million women to the nation's capital to protest Donald Trump's inauguration as president, had expressed some form of support for the Nation of Islam and its controversial leader, Louis Farrakhan.
Women's March organizer Tamika Mallory, the Times reports, has acknowledged praising Farrakhan for his role in uplifting black men through his Million Man Marches in past years, but she said she did not agree with Farrakhan's inflammatory anti-Semitic and homophobic statements in speeches.
Mallory, who is on the leadership team of the 2019 Women's March, told the New York Times that anti-Semitism has no place in the Women's March. Other March leaders have pointed to the Jewish, lesbian and trans women serving on the March Steering Committee.
In addition to transgender and Jewish activist Abby Stein of New York, the other trans and lesbian members include Bamby Salcedo, a nationally recognized Latina transgender activist who serves as president of the TransLatin@ Coalition; lesbian activist Kerri Evelyn Harris who ran as a candidate for the U.S. Senate in 2018 in Delaware's Democratic primary; and lesbian Marisa Franco of Phoenix, a community organizer and writer.
The post LGBT contingent expected for Saturday's Women's March appeared first on Washington Blade: Gay News, Politics, LGBT Rights.
AIDS activist, LGBT ally William Beale dies at 77
Posted: 16 Jan 2019 08:57 PM PST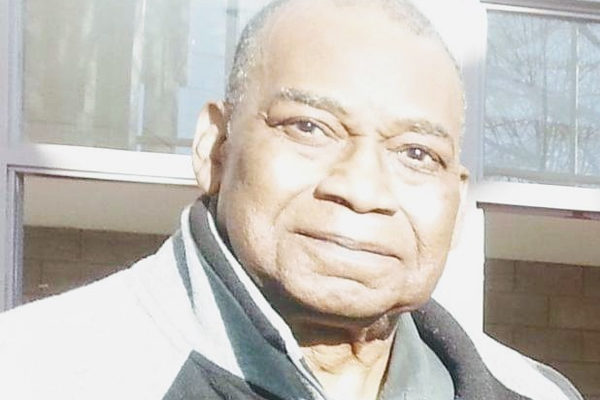 William H. Beale Jr., a D.C. resident who in the early 1990s became an outspoken advocate for AIDS education and LGBT rights after his gay son died of AIDS and whose LGBT friends describe as a dedicated straight ally, died Jan. 3 at the D.C. Veteran's Hospital.
His daughter, Keya Beale, said in a social media posting he was 77 years old and died of complications associated with pneumonia and a chronic heart condition.
Courtney Williams, editor and publisher of an online newsletter that covers the D.C. African-American LGBT community, said Beale and his family in 1992 created the Dwayne S. Brown Foundation as a tribute to their late son who died of AIDS.
"The foundation's mission was to break the mold of silence in the African American Community in which some families of people with AIDS lived," Williams said in a statement.
"Dwayne's mother appeared on posters and in a video, hoping to persuade people to stop hating men like her son," Williams said. "Mr. Beale talked to caregivers and youth about using condoms to protect themselves from the virus."
Beale became the president and CEO of the nonprofit foundation, according to Williams.
Williams and others who knew Beale said he became a beloved ally for the local LGBT community, especially for African-American LGBT people.
"He had worked to educate the mainstream African-American community on GLBT issues by approaching churches, organizations and individuals to bring an inclusive message," Williams said.
D.C. transgender activist Earline Budd and D.C. resident Wallace Corbett, who were longtime friends of Beale, said they considered him a father figure and mentor.
"He was a man of integrity and had a heart of gold," Budd said in an email to LGBT community activists. "Most striking to me was the fact that he was a father and advocate for HIV after losing his son Dwayne Brown to HIV at an early age," Budd said.
"He did not have to embrace the LGBTQ community nor become a leading advocate for HIV, but he did," said Budd. "I as a transgender woman found him to be ideal as a father, and I will truly miss him."
Corbett said he first met Beale in the 1990s when Corbett was a participant in D.C.'s annual AIDS Ride bicycle fundraising event. He said Beale was a financial supporter of the event.
"From that point on he became my father and mentor," Corbett said. "He helped with the biking team and feeding the group and helping us raise money and talking about his son."
Budd has joined Keya Beale in promoting a campaign to raise money for Beale's funeral expenses through a GoFundMe appeal.
Keya Beale said tentative plans were being made for a military burial for Beale, who was a U.S. Navy veteran.
A memorial service and celebration of his life has been scheduled for 3 p.m. Saturday, Jan. 26, at the Metropolitan Community Church of Washington at 474 Ridge St., N.W. in D.C. Corbett said friends and family are suggesting that well wishers send flowers to the church at the time of the service.
The post AIDS activist, LGBT ally William Beale dies at 77 appeared first on Washington Blade: Gay News, Politics, LGBT Rights.
Mid-Atlantic Leather Weekend returns with 40th annual D.C. event
Posted: 16 Jan 2019 08:20 PM PST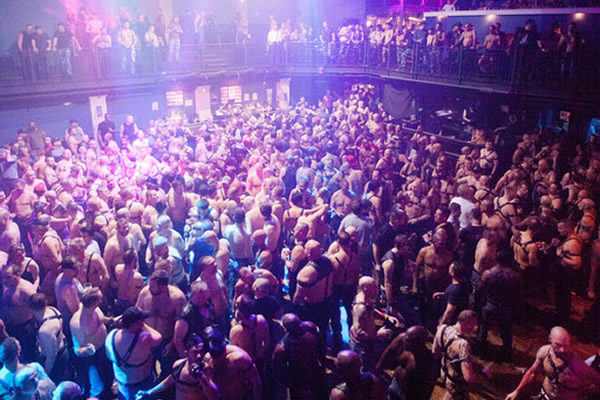 Mid-Atlantic Leather Weekend

Jan 18-20

Hyatt Regency Capitol Hill (400 New Jersey Ave., N.W.)

Friday and Sunday $15, Saturday $20, all three days $30

MAL Weekend Package $250
Glenn Pitcher of the Links Motorcycle Club (MC) rented a suite at the Waldorf-Astoria Hotel in New York City in 1976 for his leather-clad friends to enjoy cocktails before heading out for the evening. The clink of a metal cock ring hitting the bathroom tiled floor alerted the group that Jerry McChristiansen, also a Link MC member, had been trying to free himself during the party. That sound would unexpectedly be the start of the yearly tradition of Leather Cocktails, now in its 43rd year.
The event eventually evolved into the now wildly popular Mid-Atlantic Leather Weekend, which draws thousands of attendees to the three-day leather/fetish event. It's the second largest event of its kind in the United States. This year is the 40th year the annual event has been held in Washington.
MAL weekend, which is sponsored by the local group Centaur MC, will hold its official events at the Hyatt Regency Capitol Hill (400 New Jersey Ave., N.W.) Jan. 18-20. Leather Cocktails — it's the Centaurs 35th year hosting that event — takes place on Saturday, Jan. 19 from 7-9 p.m. in the Regency Ballroom. There will also be official, off-site events at the D.C. Eagle (3701 Benning Rd., N.E.) and the 9:30 Club (815 V St., N.W.).
The weekend generates plenty of excitement so lots of local bars and clubs also have their own MAL-inspired parties. Another highlight of the weekend is the Mr. Mid-Atlantic Leather contest, which has a group of men compete for the leather community's coveted title.
President of Centaur MC Todd White told the Washington Blade that MAL's theme this year is "Let the Games Begin." It's a nod to MAL's oldest event, Olympia, an outdoor weekend event that typically took place on Labor Day weekends, which started in 1971.
This year will also mark a change in the official MAL Closing Dance Party at 9:30 Club on Sunday, Jan. 20 from 7 p.m.-2 a.m. This year the dance is in partnership with the Frankie Knuckles Foundation. A portion of the event proceeds will benefit the foundation. Tickets are $35 in advance and $45 at the door. The dance is also included in the MAL Full Weekend Package.
White says that the dance won't have the "dark" circuit music it typically plays.
"Frankie has a much lighter sound in how he puts his music together. So we're hoping the buzz about that will help people realize the event is really emphasizing the fact that MAL is truly a safe and welcoming space for everybody. It's just light and love. That's basically what we tried to create and focus on this year," White says.
Overall, White says there's something for everyone at MAL. It's that welcoming vibe that keeps people coming back no matter what MAL event they choose to attend.
"I've heard it called leather family reunion," he says. "I call it my leather Christmas. It's going home. Most attendees will tell you, even people who are coming back just for the second time, it's coming home. I think the cocktail party is what sets the framework up for that because that's something very intimate and that's something you do with friends and family. I think that where the foundation started is something that, thank God, through all these years, the club has been able to stay focused on. So whether you attend cocktails or you don't attend cocktails, you feel it throughout the whole weekend."
The post Mid-Atlantic Leather Weekend returns with 40th annual D.C. event appeared first on Washington Blade: Gay News, Politics, LGBT Rights.
Questions for a new DCPS chancellor
Posted: 16 Jan 2019 07:48 PM PST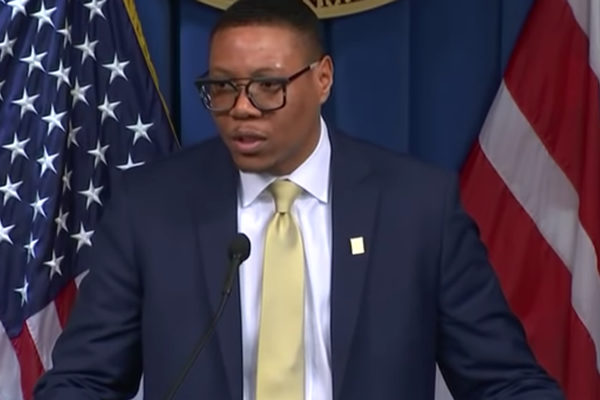 D.C. is once again hiring a new chancellor for its public school system. Along with the chief of police this is most likely the most important member of the mayor's cabinet with regard to the impact it will have on District of Columbia residents.
The mayor has nominated Lewis D. Ferebee to the position and it will now be up to the D.C. Council to hold hearings and determine whether or not they will confirm him. Ferebee comes from Indianapolis where he has spent the past five years as superintendent of the Indianapolis Public Schools (IPS). They, like D.C., have an ethnically diverse student body and are facing some of the same problems we have here.
Let us begin by accepting Ferebee is not a miracle worker. I have never met a school chancellor or superintendent who is. Indianapolis has a somewhat different system than we do in D.C. The superintendent of IPS has oversight over about 31,000 students with 26,000 in what we would call the public school system and 5,000 in charter schools. There is no separate charter school board. Enrollment in IPS has gone down for a number of years.
While accepting that no one is a miracle worker what we must look for in a new chancellor is a commitment and the ability to make things better. To understand what makes for a good teacher and a good principal and commit to supporting those who are. They need to understand our students come from a variety of backgrounds and socio-economic situations and schools must be held accountable to ensure all of them are learning. The person entrusted with this responsibility must have a vision for what a good school system looks like and what it can accomplish.
I taught fourth and sixth grade, in Harlem, N.Y., when I graduated from college. Later in my career I served as CEO of the National Association for Gifted Children for 14 years and as vice-chair of the Board of Trustees of the University of the District of Columbia for nearly five. We owe every child a quality public education geared to meet their needs.
Under our system in D.C. the mayor chooses a chancellor and that person is responsible to her. Muriel Bowser has many hours invested in picking the person she believes is best qualified to serve our children and she has chosen Ferebee. It is now the obligation of the Council to ask the questions the public wants to hear answers to as they consider the nomination.
Here are some suggested questions the Council should ask:
What is your view of special education and what do you believe is the way we can best serve students with special education needs?
What are your thoughts on gifted and talented education programs and how do you meet the needs of children who are ready to move forward in a particular subject faster than their classmates?
What are your thoughts on the most important criteria on which to evaluate both teachers and principals?
How do you make sure D.C. schools are welcoming places for both LGBTQ+ students, teachers and staff?
Five years from now what would you want people to say were your accomplishments as chancellor of DCPS?
We know one of the key questions a chancellor in D.C. must deal with is how to close the achievement gap. It is one of the most difficult to answer even though everyone throws out ideas many of which imply you can close the achievement gap if you don't worry about raising the top and only focus on the bottom. That is clearly a disservice to those students who excel.
At the same time we know there must be a laser like focus on those at the bottom to determine what they need to help them succeed. It is complicated and while people will disagree with me, I believe there is no simple solution to closing the achievement gap; rather we should look at this as making sure all students learn something new each day they are in school. What they learn may differ from child to child but each must succeed and feel a sense of accomplishment at the end of each school day. It is this sense of accomplishment that will lead to a desire to continue to learn and make school a place students want to be.
Peter Rosenstein is a longtime LGBT rights and Democratic Party activist. He writes regularly for the Blade.
The post Questions for a new DCPS chancellor appeared first on Washington Blade: Gay News, Politics, LGBT Rights.
Larry Hogan sworn in for second term
Posted: 16 Jan 2019 02:09 PM PST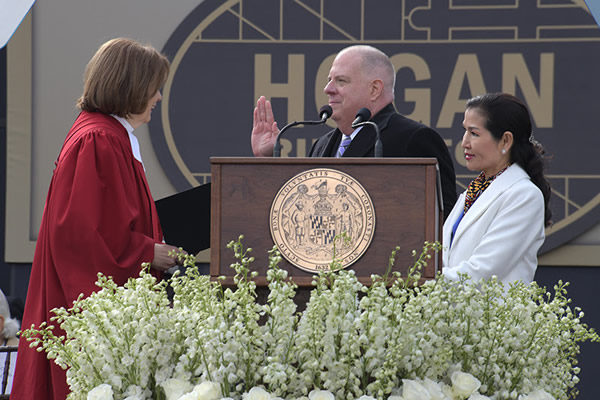 Maryland Gov. Larry Hogan on Wednesday was sworn in for a second term.
Former Montgomery County Executive Ike Leggett, a Democrat, and former Florida Gov. Jeb Bush, a Republican who who ran for president in 2016, both spoke at the ceremony that took place at the Maryland State House in Annapolis. Hogan in his inaugural speech did not specifically reference LGBT issues, but he made a number of veiled criticisms of President Trump and Congress.
"Let's repudiate the debilitating politics practiced elsewhere — including just down the road in Washington — where insults substitute for debate, recriminations for negotiation and gridlock for compromise; where the heat, finger-pointing and rancor suffocates the light, and the only result is divisiveness and dysfunction," said Hogan.
Hogan took office in 2015. He became the second Republican Maryland governor re-elected in the state's history last November when he defeated former NAACP President Ben Jealous.
Hogan last year signed a law that bans so-called conversion therapy for minors in Maryland. Hogan in 2015 allowed two measures — one that enables trans Marylanders to change their name and gender on their birth certificates without sex reassignment surgery and another that ensures lesbian couples have equal access to fertility treatments — to take effect without his signature.
Hogan in his inaugural speech described his first term in office as "a humble, tolerant, respectful, and effective government that has worked together and found bipartisan, commonsense solutions."
Former state Sen. Rich Madaleno, who ran for governor in 2018, and others have expressed concern over Hogan's second term. FreeState Justice Executive Director Mark Procopio told the Washington Blade earlier this month that he remains optimistic Hogan will not oppose LGBT-specific bills in this year's legislative session.
The post Larry Hogan sworn in for second term appeared first on Washington Blade: Gay News, Politics, LGBT Rights.
'Family Guy' will 'phase out' gay jokes
Posted: 16 Jan 2019 12:48 PM PST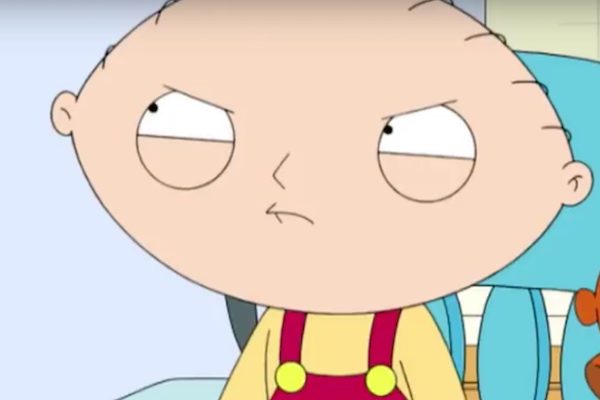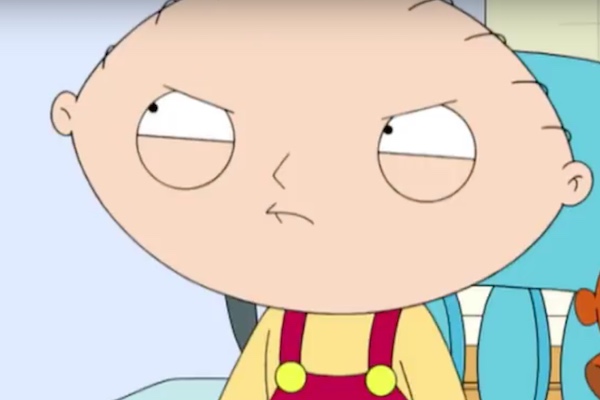 "Family Guy" is shifting its comedy material away from homophobic jokes.
On Sunday's episode, Peter Griffin becomes the press secretary for President Donald Trump. Trump sexually assaults Meg Griffin, which causes Peter and Trump to fight. Trump yells at Peter "Many children have learned their favorite Jewish, black, and gay jokes by watching your show over the years."
Peter replies: "In fairness, we've been trying to phase out the gay stuff. But you know what? We're a cartoon. You're the president."
According to the show's executive producers Rich Appel and Alec Sulkin, the comment wasn't just a joke but a new comedic turn for the series.
"If you look at a show from 2005 or 2006 and put it side by side with a show from 2018 or 2019, they're going to have a few differences. Some of the things we felt comfortable saying and joking about back then, we now understand is not acceptable," Sulkin told TVLine. "If a show has literally been on the air for 20 years, the culture changes. And it's not us reacting and thinking, 'They won't let us [say certain things].' No, we've changed too. The climate is different, the culture is different and our views are different. They've been shaped by the reality around us, so I think the show has to shift and evolve in a lot of different ways."
In an episode last year, Stewie, who was often the punchline for gay jokes on the show, had an epiphany that he may be sexually fluid.
The post 'Family Guy' will 'phase out' gay jokes appeared first on Washington Blade: Gay News, Politics, LGBT Rights.
Lee Daniels is making a gay superhero film with D.C. viral star
Posted: 16 Jan 2019 12:30 PM PST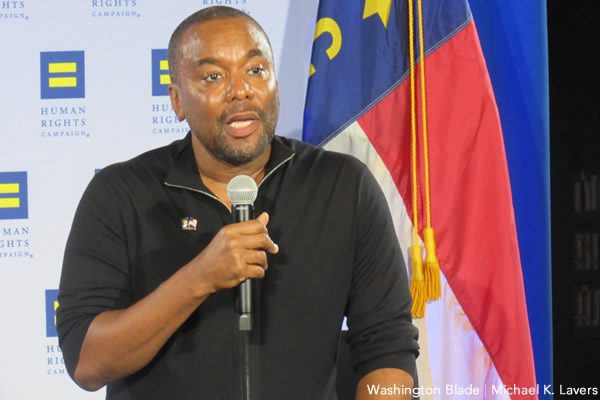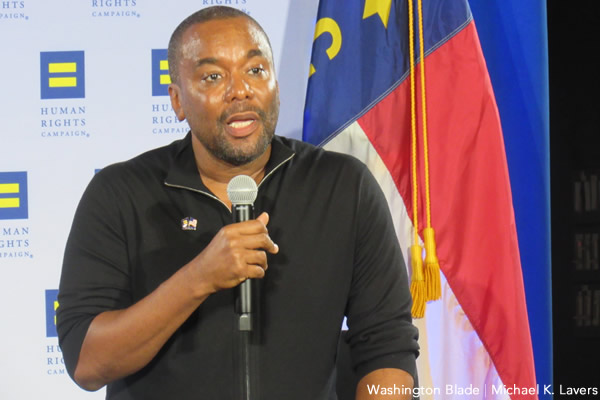 Lee Daniels is investing in his dream film project, a gay superhero film, and he's already found his star.
The lucky lead will be viral star Super Bitch (real name Dremon Cooper), a dancer from Southeast D.C. Super Bitch's videos show him wearing his signature thigh-high pink boots as he sashays around D.C. fighting hate and tolerance with his "combo" moves.
Disney's live action Kim Possible isn't touching Him Possible pic.twitter.com/gnf40CDujF

— Marilyn Monbro (@daquijay) December 31, 2018
"Y'all remember maybe 10, 12 years ago I said my dream was to make a gay superhero film?" Daniels says in a video posted on Instagram. "Dreams do come true. And I found my superhero. America, world, get ready."
Super Bitch's fans have been begging for a movie and now it seems they will finally get their wish.
Get this bitch a movie PLEASE! https://t.co/q3awEGar8g

— Aj (@aajh_aj) January 10, 2019
I'd pay to see a movie with just him beating ass with thigh highs on for an hour straight https://t.co/gczjwU3E78

— Robin (@Robin_Patines) January 11, 2019
Daniels notes that the film won't be his next project but its in "the pipeline."
The post Lee Daniels is making a gay superhero film with D.C. viral star appeared first on Washington Blade: Gay News, Politics, LGBT Rights.