---
Va. Senate approves two nondiscrimination bills
Posted: 18 Jan 2019 09:01 AM PST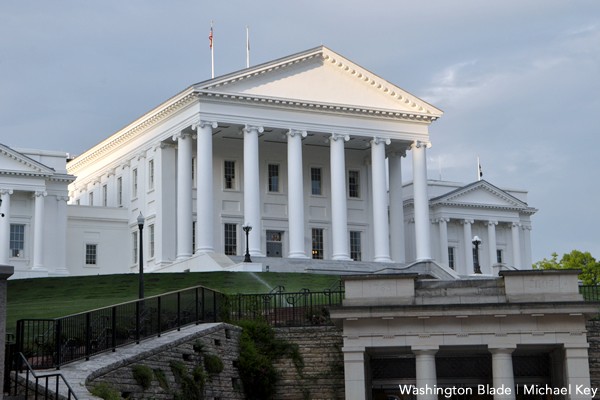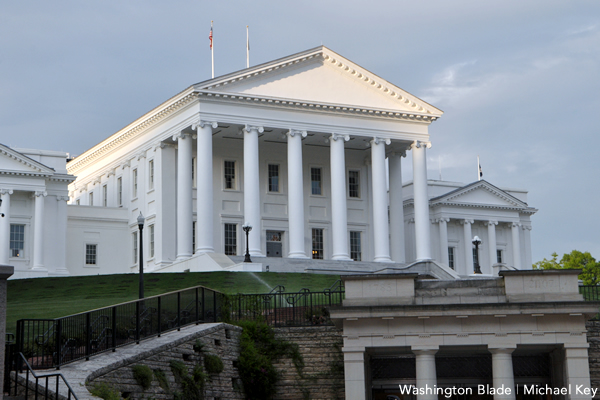 The Virginia Senate on Friday passed two pieces of legislation that would ban discrimination in housing and public employment on the basis of sexual orientation and gender identity.
Both of the bills passed with bipartisan support. Senate Bill 1109, which would protect LGBT Virginians from discrimination in housing passed 33-7. Senate Bill 998, which would protect LGBT Virginians from discrimination in public employment, went through with a 28-12 vote.
State Sens. Adam Ebbin (D-Alexandria) and Jennifer McClellan (D-Richmond) introduced SB 998 and SB 1109, respectively.
2019 marks the fourth year both of these bills have made it out of the state Senate with bipartisan support. For the past three years, the pieces of legislation have died in the Virginia House of Delegates.
Equality Virginia is hoping to break this pattern in this session. "Residents of the commonwealth overwhelmingly agree — supporting equality isn't a Republican or Democratic value — it's a Virginia value. It's time for the House of Delegates to finally take up and pass these bills. It's not controversial, it's common sense," Equality Virginia Executive Director James Parrish wrote in a press release.
For the past few months, Equality Virginia has collected stories of discrimination from residents across the state and sent them to Republican leadership in the House of Delegates. The LGBT advocacy group hopes these narratives will show House Speaker Kirk Cox (R-Colonial Heights) that the two anti-discrimination bills are necessary.
Parrish is optimistic about the chances of the bills in the House this year given a recently released poll from Mason-Dixon that indicates a majority of Republicans support LGBT protections in housing and public employment.
The post Va. Senate approves two nondiscrimination bills appeared first on Washington Blade: Gay News, Politics, LGBT Rights.
EXCLUSIVO: Abogado gana el primer juicio por homofobia en México
Posted: 18 Jan 2019 09:00 AM PST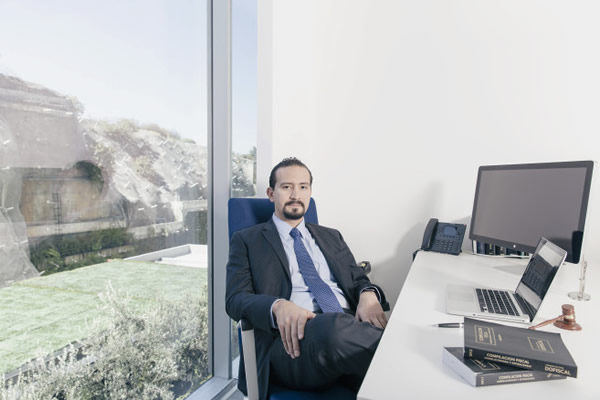 Armando Ocampo Zambrano nunca imaginó que sería su propio abogado. En la Universidad Autónoma de México (UNAM), donde estudió Derecho, ni luego en su Maestría, le enseñaron cómo mantenerse frío y distante ante un litigio, donde víctima y defensor coinciden en una misma persona. Y es que en el mundo judicial los alegatos de autodefensa son la excepción y no la regla.
Pero Armando era la excepción, así que vivió en carne propia lo que sus clientes solían sentir. La frustración y el desespero lo invadieron cuando demandó por homofobia a la reconocida firma mexicana del mundo fiscal Chevez, Ruiz, Zamarripa y Compañía. El despacho, en vez de promoverlo como se merecía por sus éxitos profesionales, lo despidió por sus "temas personales", un eufemismo con el cual escondían su acción ilegal e intolerante.
El 5 de septiembre de 2018, tras varios años de lucha, Armando se convirtió en el primer mexicano en vencer un juicio por homofobia contra una de las firmas de abogados más poderosas del país.
"Debía salir, no obstante que había cumplido satisfactoriamente con requerimientos técnicos, de cobranza, de liderazgo, de prestigio en obtención de excelentes resultados, de haber obtenido los mejores casos y sentencias favorables por mi desempeño, de atención a clientes y formación de mi equipo de abogados", cuenta en exclusiva Ocampo al Washington Blade.
Su "delito": Unirse en matrimonio con Sergio Bueno Saldívar, el amor de su vida, su compañero y cómplice en cada paso juntos por la vida, según narra. Para la sociedad de abogados, con precedentes misóginos y discriminatorios, era una situación simplemente inadmisible. Ya no lo querían en el equipo.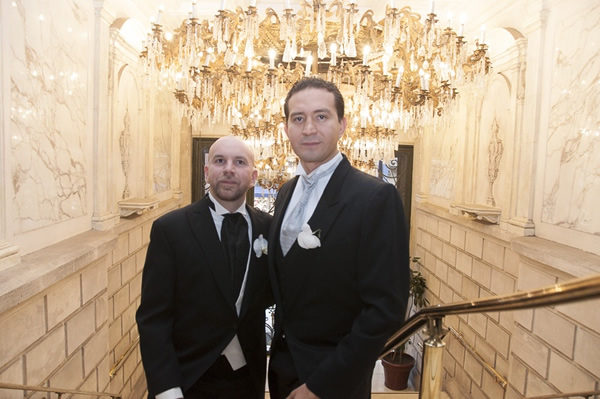 La Encuesta sobre Discriminación por motivos de Orientación Sexual e Identidad de Género 2018, elaborada por el Consejo Nacional para Prevenir y Eliminar la Discriminación (CONAPRED), señala que escenarios discriminatorios como este "y acoso laboral pueden explicar que una de cada dos personas no fuera abierta sobre su orientación sexual y/o identidad de género en su último empleo".
Armando integra el 27 por ciento de los empleados en México que hablan abiertamente de su homosexualidad en sus centros de trabajo, según indicó la consultora internacional Out Now, especialista en temas de productividad y diversidad sexual.
Esta misma consultora afirmó que, solo en México, los trabajadores que "están fuera del clóset" pueden representar un ahorro de hasta 8 mil 771 millones de pesos para las empresas, y una perdida igual para las compañías en donde sus trabajadores aún esconden su orientación sexual o identidad de género.
Mejor vivir de pie
Originario de la capital mexicana, Armando, 37 años, inició su carrera laboral en un despacho civil, luego trabajó en el Tribunal Federal de Justicia Administrativa y en 2002 ingresó, desde el escalón más bajo, en la prestigiosa firma Chevez, Ruiz, Zamarripia y Compañía.
Allí asesoraba a adinerados clientes en materia fiscal, la especialidad de la compañía. "No cualquiera entra y logra hacer una carrera", advierte Ocampo. "Su formación técnica y de desarrollo profesional es impecable en formar los mejores abogados en México en dichas materias".
El día en que se reunió con su socio jefe, noviembre de 2015, creía que iba a ser promovido, pues ya reunía todas las condiciones. En cambio, le notificaron su despido con la amenaza de que, si no aceptaba, se iría sin liquidación y con su prestigio destruido.
BLADE: ¿Cómo repercutió en Ud. ser discriminado por su orientación sexual?
ARMANDO: Se me bloqueó en los grandes corporativos y despachos élites y de alto prestigio, por el poder e influencia en el mercado y en las élites empresariales que tiene la firma. Tuve que empezar de cero en tratar de reconfigurar mi práctica profesional; así inicie casos de discriminación y para con la diversidad sexual, como grupos vulnerables y objeto de violencia de género.
BLADE: ¿Y en el plano personal?
ARMANDO: Catastrófico, de la cúspide al suelo. Perdí en ese momento seguridad personal, económica. Me deprimí. Tuve un desequilibrio familiar, económico, deudas, no estaba preparado para un impacto de este tipo.
BLADE: Ante este injustificado despido Ud. denunció a la firma ante el Consejo Nacional para Prevenir y Eliminar la Discriminación (CONAPRED), sin embargo, esta entidad falló en su contra. ¿Por qué?
ARMANDO: CONAPRED, la autoridad encargada a nivel federal de haberme auxiliado, alteró mi expediente para beneficiar a la firma homofóbica. Quiso desvanecer pruebas para afectar mi defensa. Litigó en mi contra. Intentó dejarme sin una sola prueba para defender a dicha firma. Les gané un amparo ante el Poder Judicial Federal en contra de dicho intento de beneficiar a la Firma, y ahora la Sala Superior falló a mi favor.
BLADE: ¿Cómo fue el proceso del juicio?
ARMANDO: El peor desgaste de mi vida. Es terrible ser tu propio abogado y víctima; difícil mantener los sentimientos encapsulados y no perder objetividad; plantear una ruta y estrategia legal para recrear la realidad de las cosas. Es complicado en Tribunales contar una historia que no están acostumbrados a sentenciar, pues la verdad México no estaba listo para esto, sino hasta el día 5 de septiembre de 2018, fecha en que la Sala Superior del Tribunal Federal de Justicia Administrativa, y 7 Magistrados me dieron la razón.
Increíble que dos Magistrados establecieron que Chevez tenía todo el derecho a correrme, pues no tenía derechos humanos en el trabajo. Afortunadamente, no prosperó su criterio. Ganó la razón, la interseccionalidad, universalidad en los derechos humanos y justicia".
BLADE: Imagino que el apoyo de su esposo fue vital en esa época…
ARMANDO: Único. Sin él jamás lo hubiera logrado. Es un pilar, amigo y hombro para aguantar todo el estrés y desgaste personal, psicológico y económico que ha implicado en un litigio de tres años.
BLADE: Durante ese tiempo, ¿dónde trabajó?
ARMANDO: Por mi cuenta. Tengo mi despacho, en el que atiendo asuntos de índole familiar, laboral, administrativo y civil, asociados o incluyendo a población LGBTTTI, pero también en personas en situación de vulnerabilidad.
BLADE: ¿Qué representa para Ud. ser la primera persona en México que gana un juicio por homofobia?
ARMANDO: Histórico; orgullo; abrir brecha; prevenir estos eventos en el futuro; generar visibilización en la sociedad; que tenemos derechos humanos y el no discriminar es un principio de rango constitucional, que aplica no solo en el gobierno, sino a particulares. Es particularmente placentero haber vencido a una de las firmas de abogados en Materia Fiscal, como Chevez, Ruiz, Zamarripa y Compañía, S.C., con toda su hegemonía, poder e influencia. No me bastó más que contar una verdad y defenderme con el uso de la razón, el derecho y la justicia. Sigo Feliz.
BLADE: Sin embargo, esta firma lo ha denunciado por difamación en Nuevo León, único territorio mexicano que condena con cárcel este tipo de delitos. ¿En qué estado se encuentra esa denuncia?
ARMANDO: La denuncia se encuentra pendiente de integrarse. Ya me notificaron su existencia y rendí mi declaración, sosteniendo la incompetencia e improcedencia del delito.
BLADE: ¿Teme que pueda ser encarcelado? ¿Qué posibilidades tiene para ganar este pleito?
ARMANDO: No temo ser encarcelado por buscar justicia, si lo logra Chevez, pues que así sea. Mejor vivir de pie y manteniendo tu dignidad, a ser objeto de burlas, como ahora, con un acoso penal en mi contra. Las posibilidades de ganar son altas para mí, ya que se sentenció discriminación por homofobia a cargo de esa firma de abogados. En cualquier estado de derecho, el ejercer mi libertad de expresión no puede ser objeto de acoso penal ni criminalización por el Estado. Me defenderé en la vía penal, así me cueste mi libertad, pero no me vencerá Chevez y así mostraremos que a la población LGBTTTI no nos doblan ya.
BLADE: ¿Cuáles son los próximos pasos?
ARMANDO: Chevez ha interpuesto un amparo en contra de la sentencia favorable de la Sala Superior. Mi expectativa es, que al ser algo inédito en México, el caso sea atraído también por la Suprema Corte de Justicia de México, el máximo órgano judicial en nuestro país. De vencer en la Corte, habré definitivamente ganado y se desvanecerá (espero) la fabricación del delito por parte de Chevez, Ruiz, Zamarripa y Cía, S.C. Incluso, por qué no: iniciar una nueva acción legal en lo personal a cada socio por torcer la ley penal con tal de acallarme.
BLADE: ¿Qué enseñanzas le ha dejado todo esto?
ARMANDO: Creer en mí, en mi esposo y familia. Jamás perder la fe, en tus capacidades y nunca agachar la cabeza con y ante nadie.
BLADE: Ud. además fue el primer hombre gay en postularse a la presidencia del Consejo para Prevenir y Eliminar la Discriminación de la Ciudad de México (COPRED), sin embargo, no fue nombrado. ¿Qué cambios cree que necesita esta institución para seguir defendiendo la igualdad?
ARMANDO: Faltan dientes, falta prevenir, educación, tejer redes reales de sociedad civil, empresariado y comunidad. No me fue favorable el proceso, pero confío en que vendrán cambios positivos.
BLADE: ¿Es cierto que su historia podría ser contada en un audiovisual de Netflix o tal vez en el cine? ¿Puede darnos detalles?
ARMANDO: Por el momento no puedo, pero ya vendrán sorpresas en su momento. Confío en que los tiempos toman su camino en el momento que sea correcto y tengo mucho qué contar, veremos.
BLADE: En su opinión, ¿Cuánto ha logrado México y cuánto falta por lograr en materia de derechos LGTBIQ?
ARMANDO: Ha habido grandes avances, pero hay aun resistencia a la incorporación en la vida pública y social de la comunidad en puestos claves, en cambiar mentalidades, en aplicar la justicia. Veo muchos retos aún por vencer.
BLADE: ¿Qué mensaje les daría a todas las personas que han sido y son discriminadas por su orientación sexual o identidad de género?
ARMANDO: No se rindan, luchen, defiéndanse, asesórense. No están solos, ni son los únicos que lamentablemente les pasa esto. Solo soy un caso de perseverancia y terquedad en no dejar impune el acto, no más. Ni un paso atrás.
The post EXCLUSIVO: Abogado gana el primer juicio por homofobia en México appeared first on Washington Blade: Gay News, Politics, LGBT Rights.
Tulsi Gabbard apologizes for anti-gay past in new video
Posted: 18 Jan 2019 08:17 AM PST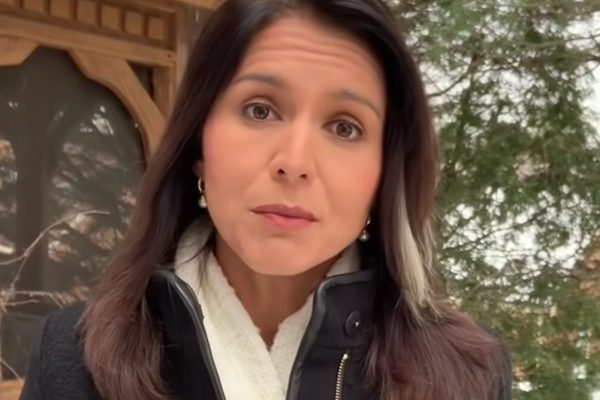 Democratic presidential candidate Tulsi Gabbard apologized for her anti-gay past — including 2004 remarks calling marriage-equality advocates "homosexual extremists" — in a new video Thursday.
"In my past, I said and believed things that were wrong," Gabbard says. "And worse, they were very hurtful for people in the LGBTQ and to their loved ones."
Gabbard, who's currently representing Hawaii as a member of Congress, says she already apologized "many years ago" for those words, but will "sincerely repeat" her apology.
"I'm deeply sorry for having said that," Gabbard says. "My views have changed significantly since then and my record in Congress over the last six years and reflect what is in my years."
According to the Gabbard campaign, the candidate's reference to having apologized is reference to earlier 2012 remarks before the Hawaii LGBT caucus in which she apologized for having opposed same-sex marriage.
After she announced her 2020 presidential campaign earlier this month, Gabbard's anti-gay past came to light in recent days when CNN reported as a state representative in Hawaii she touted working for her father's anti-gay organization, which fought marriage equality and promoted widely discredited "ex-gay" conversion therapy.
Among the quotes CNN unearthed were comments she made in 2004 during testimony in the Hawaii state legislature opposing a civil unions bill.
"To try to act as if there is a difference between 'civil unions' and same-sex marriage is dishonest, cowardly and extremely disrespectful to the people of Hawaii," Gabbard said at the time. "As Democrats we should be representing the views of the people, not a small number of homosexual extremists."
As a member of Congress, Gabbard signed friend-of-the-court briefs in favor of marriage equality when the issue was before the U.S. Supreme Court and co-sponsored the Equality Act, legislation seeking to amend the Civil Rights Act of 1964 to prohibit anti-LGBT discrimination.
In her video, Gabbard says she'd continue to fight for LGBT rights as a member of Congress and 2020 presidential candidate.
"I regret the role that I played in causing such pain, and I remain committed to fighting for LGBT equality," Gabbard says.
Watch the video here:
The post Tulsi Gabbard apologizes for anti-gay past in new video appeared first on Washington Blade: Gay News, Politics, LGBT Rights.
Aquarians unite for Vamp party
Posted: 17 Jan 2019 04:35 PM PST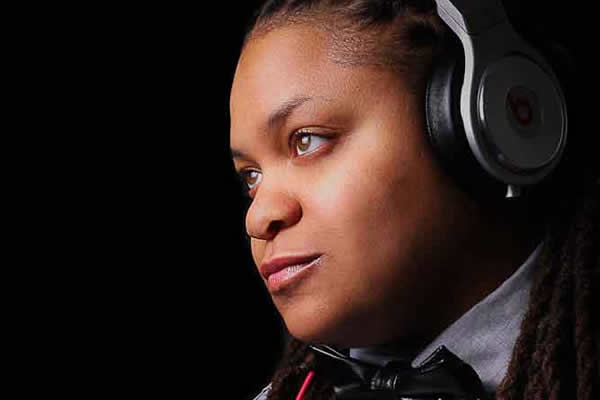 Mim Entertainment and Jaywalking Productions presents Vamp, a ladies dance party, at XX+ (1926 9th St., N.W.) on Saturday, Jan. 26 from 10 p.m.-2:30 a.m.
This party is in celebration of all women with Aquarius birthdays. Vamp takes place every second and fourth Saturday of the month.Guests can indulge in craft cocktails and small bites. DJ Mim and guest DJs will spin tracks. Cover is $10.
For details, visit facebook.com/mimentdc.
The post Aquarians unite for Vamp party appeared first on Washington Blade: Gay News, Politics, LGBT Rights.
Posted: 17 Jan 2019 04:15 PM PST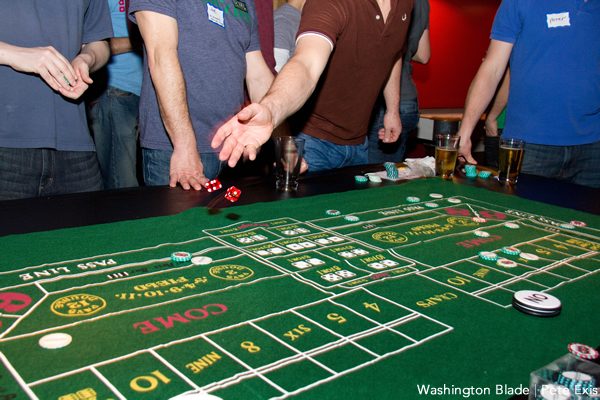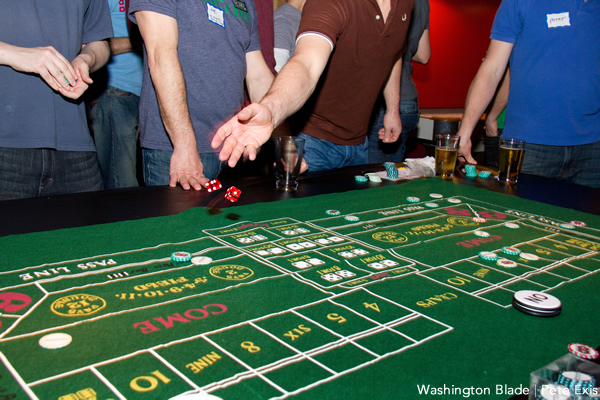 Team D.C. hosts its annual Casino Night at Buffalo Billiards (1330 19th St., N.W.) on Saturday, Jan. 26 from 8 p.m.-midnight.
Attendees can play blackjack, poker or craps with dealers from local LGBT sports teams. Playing chips are $10 or $20 and can be redeemed at the end of the night for raffle prize entries. Proceeds will be split between all participating clubs. No cover.
For more information, visit teamdc.org.
The post Casino Night returns Jan. 26 appeared first on Washington Blade: Gay News, Politics, LGBT Rights.
State Department 'deeply disturbed' by latest Chechnya anti-LGBTI crackdown
Posted: 17 Jan 2019 03:07 PM PST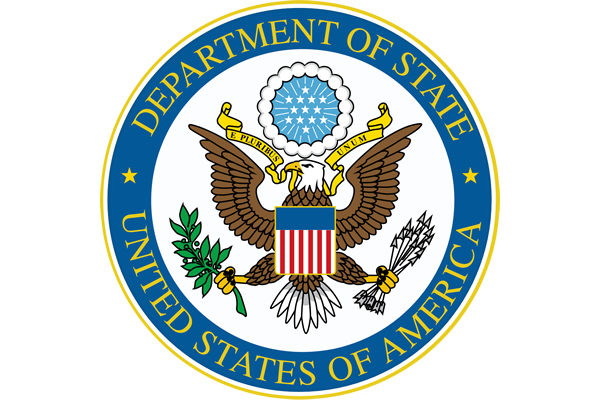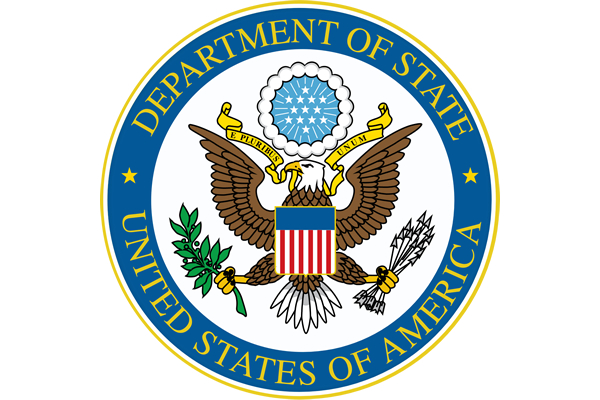 The State Department on Thursday said it is "deeply disturbed" by reports that indicate at least two people have been killed and upwards of 40 others have been detained in the latest anti-LGBTI crackdown in Chechnya.
"We are deeply disturbed by credible reports out of Chechnya about renewed attacks against individuals perceived to be members of the LGBTI community," said Deputy Spokesperson Robert Palladino in a statement.
The Russian LGBT Network on Monday said a "new wave of illegal detentions in Chechnya based on the alleged sexual orientation of victims, both men and women" began last month with the detention of an administrator of a social networking group. Igor Kochetkov, a prominent Russian LGBTI activist, has suggested more people may have been taken into custody.
"Civil society groups report that at least 40 individuals have been illegally detained since December, including two who reportedly died in custody after being tortured," noted Palladino in his statement. "We call on Russia to live up to its international obligations and commitments and its own constitution, and launch an immediate investigation into these human rights abuses."
Chechnya is a semi-autonomous Russian republic in the North Caucasus.
Novaya Gazeta, an independent Russian newspaper, in 2017 reported Chechen authorities had arrested more than 100 men because of their sexual orientation. The Organization for Security and Cooperation in Europe, a Vienna-based group of which the U.S. is a member, released a report last month that documents extrajudicial killings and other human rights abuses against LGBTI people in Chechnya.
Chechen President Ramzan Kadyrov — a close ally of Russian President Vladimir Putin — and the Kremlin have either denied the reports or downplayed them. President Trump — who is under increased scrutiny over his alleged involvement in the Russian government's interference in the 2016 presidential election — has not publicly commented on the crackdown.
"Nearly two years after reports first surfaced of anti-LGBTQ violence and killings in Chechnya, we are once again hearing disturbing accounts of state-sanctioned detentions and abuse," said Human Rights Campaign Global Director Ty Cobb in a statement he released earlier this week. "We have repeatedly called on the Trump-Pence White House to speak out and help bring an end to this persecution, but instead the White House has largely ignored the actions of the Russian-backed regime in Chechnya. Human rights violators in Chechnya must be held accountable and be brought to justice. Lives are hanging in the balance."
The post State Department 'deeply disturbed' by latest Chechnya anti-LGBTI crackdown appeared first on Washington Blade: Gay News, Politics, LGBT Rights.
Green Lantern unveils new otter party
Posted: 17 Jan 2019 03:04 PM PST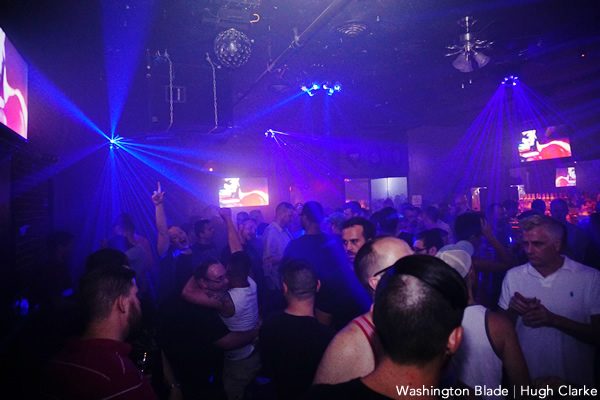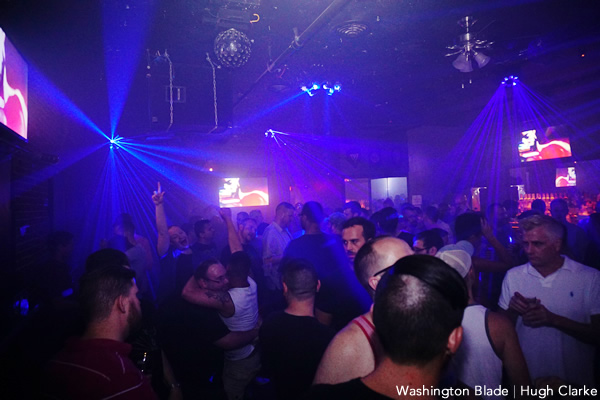 Green Lantern (1335 Green Ct., N.W.) presents its new dance party Ottermatic on Friday, Jan. 25 from 10 p.m.-3 a.m.
The Barber Streisand and Jesse Jackson will play music for the night. Grant Collins hosts the party and Matt Strother and Scott M. Douglass will serve drinks for the evening. Vibrant and expressive looks are encouraged. Cover is $5.
For more details, visit greenlanterndc.com.
The post Green Lantern unveils new otter party appeared first on Washington Blade: Gay News, Politics, LGBT Rights.
Former Obama LGBT liaison named PFLAG executive director
Posted: 17 Jan 2019 02:50 PM PST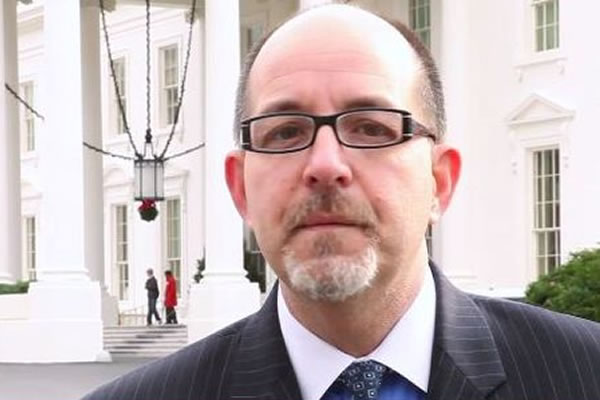 A former White House liaison to the LGBT community in the Obama administration has been named the new chief of PFLAG National, the organization announced Thursday.
Brian Bond, who was the first White House LGBT liaison during the Obama administration, is set to become executive director of PFLAG effective Feb. 1.
Kathy Godwin, board president of PFLAG, said she's "thrilled" to welcome the veteran of the Obama administration, who also grew up in Missouri and was once chief of the Gay & Lesbian Victory Fund.
"He has a proven record of success unifying people across communities, building strong alliances and partnerships and working in challenging environments and moments to effect change," Godwin said. "His personal story — as a young gay man raised in rural America — will resonate with so many people, including our supporters and members. I know Brian is the leader PFLAG needs to continue our work, and greatly expand our reach."
Valerie Jarrett, former senior adviser to former President Obama, praised both Bond and PFLAG upon the announcement of his new position.
"During my time at the White House I saw firsthand PFLAG's legacy of loving, affirming families and actively engaged allies at work," Jarrett said. "PFLAGers are changing hearts and minds in every corner of our country in support of equality for the LGBTQ+ community. I also witnessed Brian Bond's commitment to moving equality forward with passion, empathy, and humility. Brian's skill set, collaborative leadership style, creative thought process, and ability to build bridges across diverse communities and life experiences will serve PFLAG well. I am thrilled that Brian Bond has been selected as PFLAG National's next Executive Director during this pivotal and critical moment in time."
PFLAG names Bond as executive director after its previous head Jaime Grant left the organization in March 2018 only six months into the job in a move that puzzled some LGBT activists. PFLAG has gone nearly a year without an executive director.
Aditi Hardikar, another former White House LGBT liasion, said in a statement upon the announcement of a new leader Bond "embodies leadership."
"He has earned the trust and respect of diverse communities and coalitions over his lifetime because he has worked tirelessly to uplift people of all ages and backgrounds every step of the way," Hardikar said. "I count myself in that category, first as his summer intern and later as his successor as the White House LGBT Liaison and a committed partner in the fight for equality and justice. PFLAG, already an effective and important organization, has gained a talented, humble, inclusive, and strategic leader in Brian — and I look forward to the scores more families and young people supported by this work with Brian at the helm."
The post Former Obama LGBT liaison named PFLAG executive director appeared first on Washington Blade: Gay News, Politics, LGBT Rights.
Court rules anti-gay discrimination in housing case not sex discrimination
Posted: 17 Jan 2019 02:15 PM PST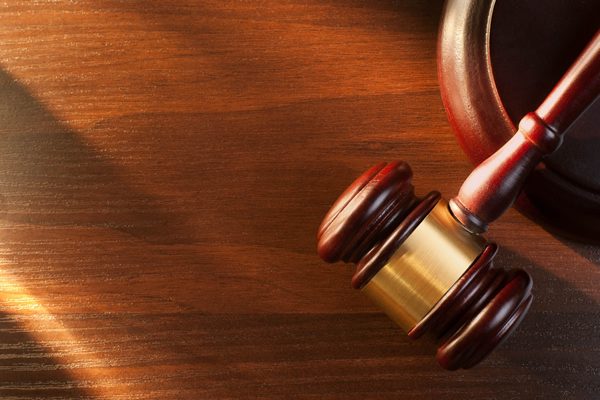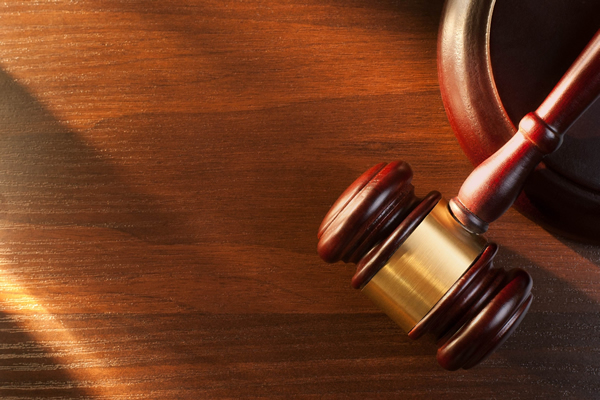 A federal court in Missouri has ruled anti-gay discrimination isn't a sex discrimination in a case where an elderly lesbian couple was denied housing at a religiously affiliated retirement home, bucking a growing trend of courts finding laws against sex discrimination cover sexual orientation.
In a 10-page decision, U.S. District Judge Jean Hamilton, a George H.W. Bush appointee, dismissed on Wednesday a case filed on behalf of Mary Walsh, 72, and Beverly Nance, 68, a same-sex couple who married in Massachusetts in 2009 and were denied housing at St. Louis-based Friendship Village retirement home.
Despite claims from the couple, Hamilton determines the couple isn't eligible for relief under the Fair Housing Act, a federal law barring discrimination in housing on the basis of sex, because "sexual orientation rather than sex lies at the heart of plaintiffs' claims."
"Plaintiffs…assert they have presented a straightforward case of sex discrimination under the FHA, as but for their sex, plaintiffs would not have been denied housing at Friendship Village," Hamilton writes. "Upon consideration the court rejects this analysis, finding instead that sexual orientation rather than sex lies at the heart of plaintiffs' claims."
As Hamilton describes in her decision, Walsh and Nance filed their initial complaint in federal court late last year after the couple received notice from Friendship Village rejecting their housing application. As described in a July 29, 2016 letter from Michael Heselbarth, Corporate Operations Director of Friendship Village, the home rejected the couple's application because they're lesbians.
"It is the policy of Friendship Village Sunset Hills, consistent with its long-standing practice of operating its facilities in accordance with biblical principles and sincerely-held religious standards, that it will permit the cohabitation of residents within a single unit only if those residents, while residing in said unit, are related as spouses by marriage, as parent and child or as siblings," the letter said. "The term 'marriage' as used in this policy means the union of one man and one woman, as marriage is understood in the Bible."
A growing a number of courts have found sexual-orientation discrimination is a form of sex discrimination and thus is illegal under federal civil rights laws against sex discrimination, such as Title VII of the Civil Rights Act of 1964. The U.S. Second Circuit and Seventh Circuit Court of Appeals have reached this conclusion, although the U.S. Eleventh Circuit Court of Appeals ruled the opposite way. Petitions seeking nationwide clarification on the interpretation of Title VII are pending before the U.S. Supreme Court.
Hamilton, however, writes she's bound by precedent in the Eighth Circuit, a 1989 decision called in Williamson v. A.G. Edwards & Sons, Inc., which found Title VII "does not prohibit discrimination against homosexuals."
"This court is bound by the law of the Eighth Circuit, however," Hamilton writes. "To date the Eighth Circuit has not changed its position on the issue, and so the court must dismiss this portion of Plaintiffs' claim pursuant to Williamson."
Hamilton rejects each arguments asserting Walsh and Nance faced sex discrimination for being a lesbian couple. First, Hamilton denies Walsh and Nance would have admitted to Friendship Village but for their sex.
"At no time do plaintiffs assert that had they been men involved in a same-sex relationship or marriage, they would have been admitted as residents in Friendship Village," Hamilton writes. "Under these circumstances, the court finds the claims boil down to those of discrimination based on sexual orientation rather than sex alone."
Hamilton also rejects the claim Walsh and Nance faced sex discrimination because of their association with a person of a particular sex as a result of being in a same-sex relationship.
"While the court agrees that claims of associational discrimination are cognizable at times, plaintiffs present no evidence that such claims are actionable with respect to classes unprotected by the statute at issue," Hamilton said.
Finally, Hamilton rejects any notion Friendship Village denied the couple housing based on their non-conformity to sex stereotypes "because with their allegations plaintiffs make clear their theory of sex-stereotyping is based solely on their sexual orientation."
Representing the couple in court is the National Center for Lesbian Rights, the American Civil Liberties Union of Missouri and the D.C.-based law firm Relman and Dane PLLC.
One option for the legal team would be appealing the decision to the Eighth Circuit, which could then reconsider its precedent on whether anti-gay discrimination is sex discrimination. (The LGBT group Lambda Legal already has a employment discrimination case, Horton v. Midwest Geriatic Management, seeking this ruling from the appeals court.)
Julie Wilensky, senior staff attorney for the National Center for Lesbian Rights, said the organization disagrees with the court's conclusion and is reviewing then next steps.
"Planning for senior housing is a big decision, and Mary and Bev chose Friendship Village because it is in their community, they have friends there, and it offers services that would allow them to stay together there for the rest of their lives," Wilensky said. "The discrimination they experienced was very hurtful. If Mary were a man married to Bev, instead of a woman married to Bev, Friendship Village would not have turned them away. This is a straightforward example of discrimination 'because of sex.' We disagree with the court's decision, and our clients are considering next steps."
Hamilton writes before the couple filed a federal lawsuit, they submitted a complaint in 2016 during the Obama administration with the Department of Housing & Urban Development.
According to the couple, HUD referred the complaint to the Missouri Commission on Human Rights, which in turn "voluntarily waived" the complaint back to the federal department. HUD conducted an investigation from December 2016 until June 2018, when plaintiffs withdrew the complaint in favor of a federal lawsuit.
The complaint was filed before HUD when Julian Castro, now a 2020 Democratic presidential candidate, was running the department. Although Castro adopted rules against anti-LGBT discrimination in federally funding retirement housing and single-sex homeless shelters, he never adopted rules interpreting the Fair Housing Act, which bars sex-discrimination in housing at large, to apply to cases of anti-LGBT discrimination.
The St. Louis-based law firm Husch and Blackwell LLP, which represents Friendship Village, didn't respond to the Washington Blade's request to comment on the ruling.
The post Court rules anti-gay discrimination in housing case not sex discrimination appeared first on Washington Blade: Gay News, Politics, LGBT Rights.
Posted: 17 Jan 2019 02:14 PM PST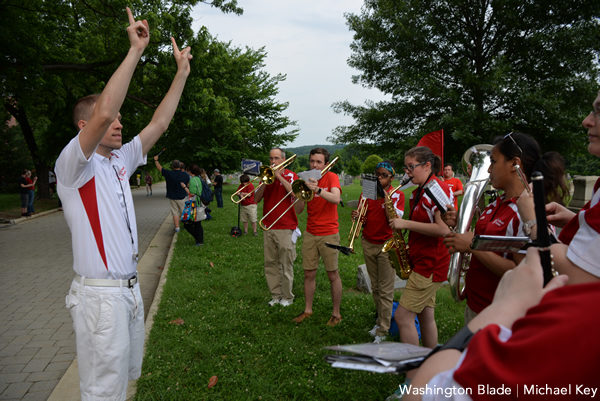 D.C.'s Different Drummers, an LGBT music ensemble, presents its ninth annual Drag Show fundraiser on Sunday, Jan. 27 from 3-4:30 p.m. at Trade (1410 14th St., N.W.)
Members of Different Drummers and their friends will perform as drag kings, queens and more. There will be a silent auction with prizes such as musical instruments, concert tickets, bottomless bunch for four and more. Sylvanna Duvél hosts the event. People can also volunteer to help with drag makeup or general volunteering duties. Proceeds from the event will directly support operating costs and financial assistance for members with limited means.
For more information, visit dcdd.org/events.
The post Different Drummers don drag appeared first on Washington Blade: Gay News, Politics, LGBT Rights.