---
New migrant caravan leaves Honduras
Posted: 18 Jan 2019 07:21 PM PST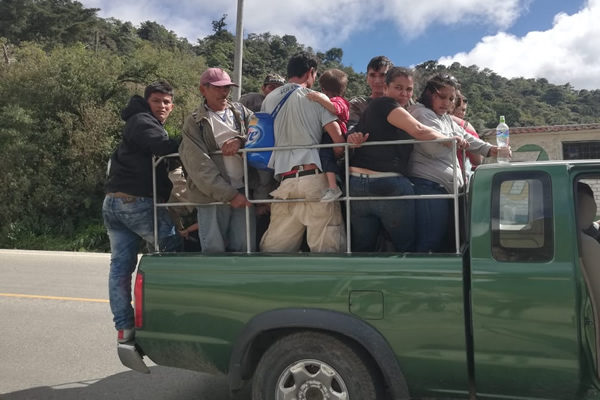 More than 1,000 Honduran migrants who hope to reach the U.S. left the country earlier this month.
A source in Honduras told the Washington Blade the migrant caravan left the city of San Pedro Sula on Jan. 14.
The source noted Guatemalan officials said 890 men, 354 women, 161 boys and 130 girls have entered their country from Honduras. Erick Martínez, an activist who is based in the Honduran capital of Tegucigalpa, told the Washington Blade on Wednesday that some of the migrants who are traveling with the caravan are LGBTI.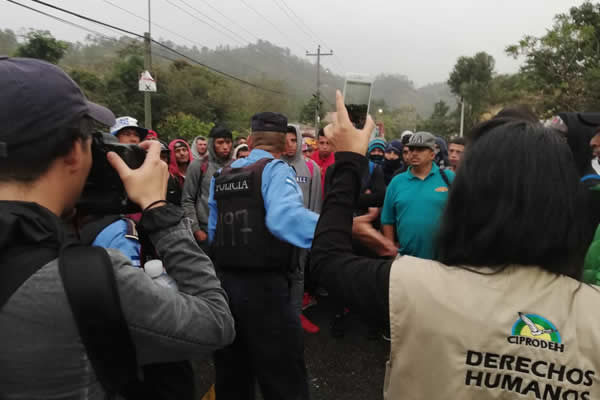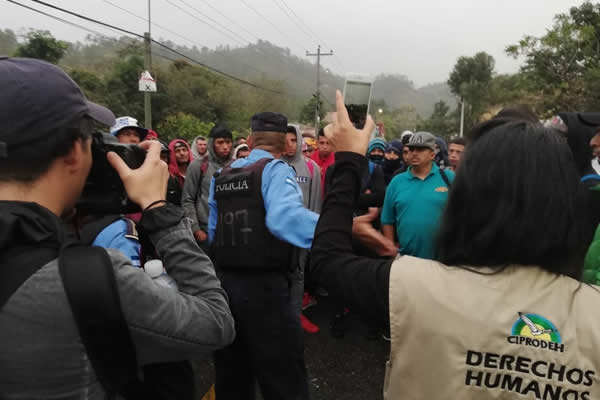 Rampant violence, poverty and a lack of economic opportunities are among the reasons that have prompted thousands of Central Americans to join migrant caravans. Many of them hope to seek asylum in the U.S., despite President Trump's immigration policy that includes the separation of migrant children from their parents once they enter the country.
Efforts to end the partial federal government shutdown remain stalled over Trump's insistence that Congress appropriate more than $5 billion for a wall along the U.S.-Mexico border.
Trump earlier this month during a televised address from the White House said there is "a growing humanitarian and security crisis at our southern border." Trump on Friday tweeted he will "be making a major announcement concerning the humanitarian crisis on our southern border, and the shutdown" on Saturday from the White House.
Trump has also threatened to cut aid to Honduras, Guatemala and El Salvador if their governments don't do more to prevent migrants from leaving their countries.
"Everyone has the right to leave any country, including his own, and to return to his country," reads Article 13 of the U.N. Universal Declaration of Human Rights of which the U.S. voted in favor in 1948.
"Everyone has the right to seek and to enjoy in other countries asylum from persecution," reads Article 14.
The U.S. has also faced international criticism over the treatment of migrants who have been detained.
Roxsana Hernández, a transgender Honduran woman with HIV, died in the custody of U.S. Immigration and Customs Enforcement on May 25, 2018. An autopsy for which the Transgender Law Center asked indicates Hernández was beaten before she passed away at a New Mexico hospital.
Two migrant children have died in U.S. custody over the last month. A report the Department of Health and Human Services' inspector general released on Thursday indicates the Trump administration separated thousands more migrant children from their parents than it previously said.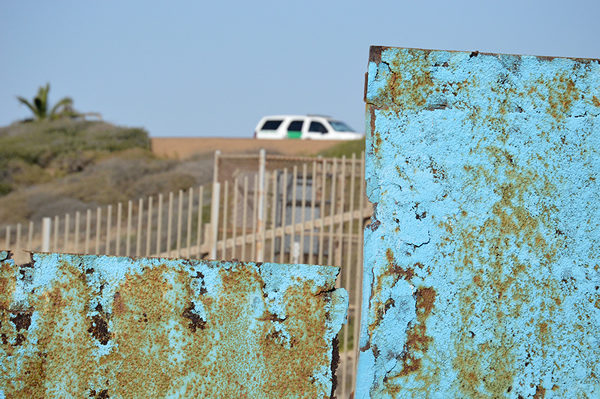 The post New migrant caravan leaves Honduras appeared first on Washington Blade: Gay News, Politics, LGBT Rights.
Posted: 18 Jan 2019 02:23 PM PST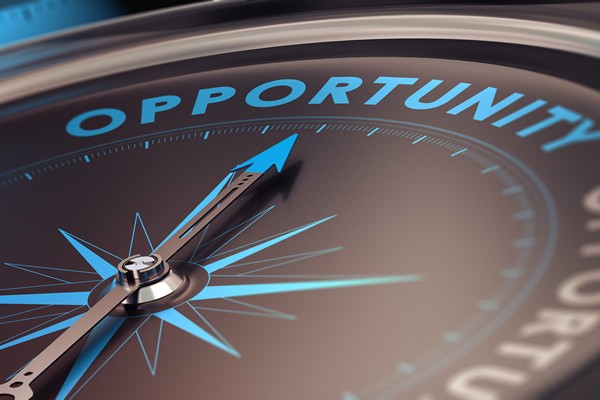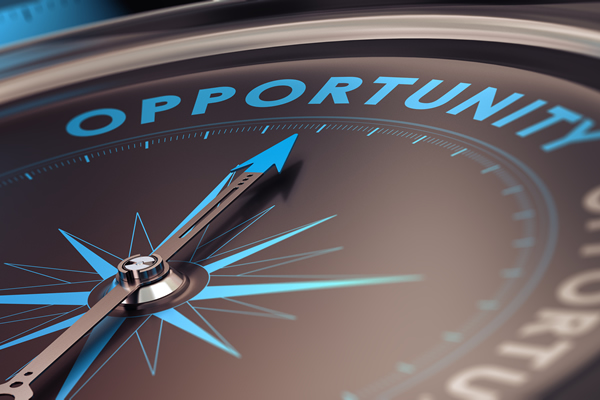 The Comings & Goings column is about sharing the professional successes of our community. We want to recognize those landing new jobs, new clients for their business, joining boards of organizations and other achievements. Please share your successes with us at: comingsandgoings@washblade.com.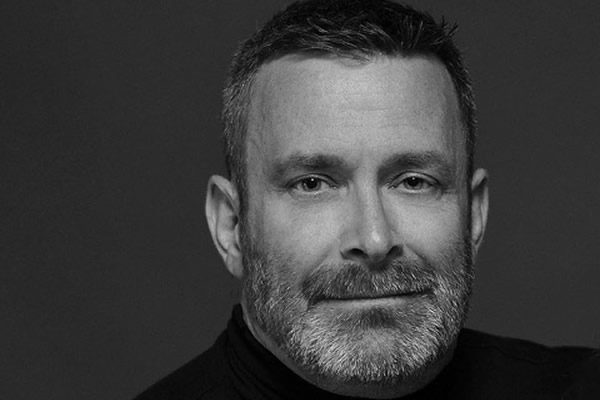 Congratulations to Scott Bloom on the completion of his film "Raceland." It is the story of Blake and Lloyd, two old friends from the bayou. As kids they were thick as thieves. After being separated for a number of years, they've rekindled their friendship. During a day of fishing, Lloyd is tragically injured and Blake nurses him back to health. It's during this time together they realize the love they had for each other back when they were kids, did not disappear but was rather buried under years of social cues and macho veneer.
Bloom has worked as a freelance editor in Southern California on hundreds of feature documentaries, sitcoms, film trailers and reality television episodes. In 2005, he left the edit suite and stepped behind the camera as producer and director of the award-winning documentaries, "Original Pride: The Satyrs Motorcycle Club," "Call Me Troy" and "Out for the Long Run." "Raceland" is his first narrative film, a personal story drawing from actual events in his life. Bloom has been invited to screen "Raceland" in one festival in Colorado and to premiere it on its own in New Orleans in early 2019.
Congratulations also to Christopher L. Pepin-Neff appointed a Senior Lecturer in Public Policy at the University of Sydney. He is also a Senior Research Fellow at the Palm Center, San Francisco.
Prior to moving to Sydney to continue his education, he worked as a researcher for the Pew Environmental Group in D.C., executive director of Outright Vermont in Burlington, a senior policy advocate with the Service Members Legal Defense Network and a staff assistant in the Office of former Sen. Harry Reid (D-Nev.).
He has authored a book that will be out this year, "FLAWS: Shark Bites and Emotional Public Policymaking." He has written numerous journal articles including, "Reducing fear to influence policy preferences: An experiment with sharks and beach safety policy options."
Pepin-Neff was an executive committee member for the University of Sydney LGBTQ Ally Network.
He earned his bachelor's from James Madison University, his master's in public policy from the University of Sydney; and his Ph.D. in public policy from the University of Sydney, Department of Government and International Relations.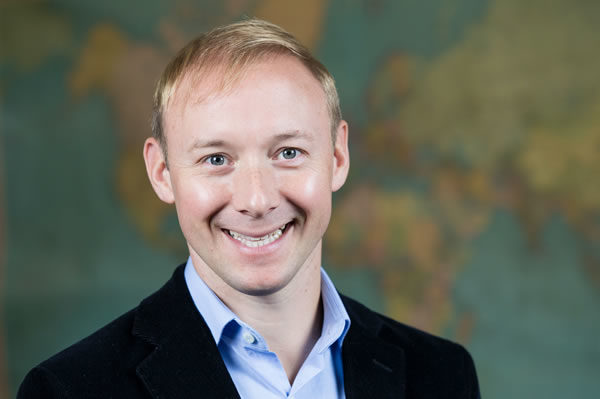 Congratulations also to Peter Clark who was promoted to Assistant General Counsel and Tort Liability Program Manager with the Office of Risk Management for the District of Columbia. Clark has extensive experience managing various types of injury and property damage claims. About this position he said, "I believe my experience as an attorney and training manager as well as being an adjunct professor of paralegal studies is of great benefit to both the Tort Division and the District as a whole."
He moved to the District from Massachusetts in 2016 to work for the District of Columbia. His experience includes working as a claims administrator with the Amity Insurance Co. in Braintree, Mass. and Unit Coordinator Training Manager with the New England Medical Center (Tufts) in Boston. In addition for more than 12 years he had a private law practice specializing in the areas of general liability, personal injury, premise liability, estate planning, and real estate closing.
Clark earned his bachelor's from Suffolk University and his JD from the Southern New England School of Law. He also attended the San Diego School of Law in London, England where he did a Comparative law barrister internship and received highest honors.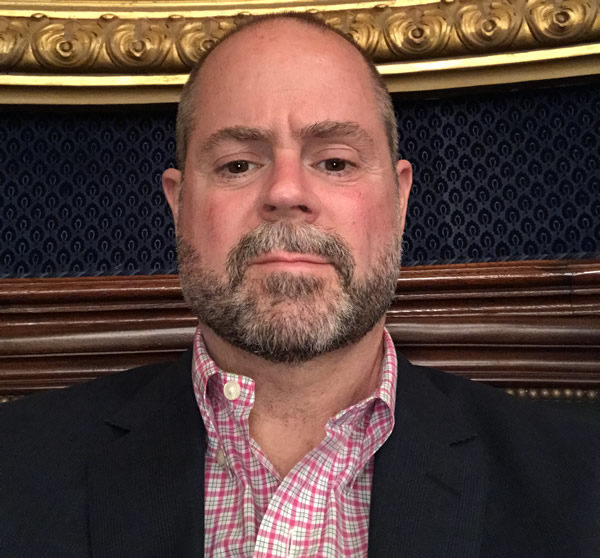 The post Comings & Goings appeared first on Washington Blade: Gay News, Politics, LGBT Rights.
'Queer Eve' Fab Five pay tribute to Beyonce, Britney Spears on 'Lip Sync Battle'
Posted: 18 Jan 2019 12:40 PM PST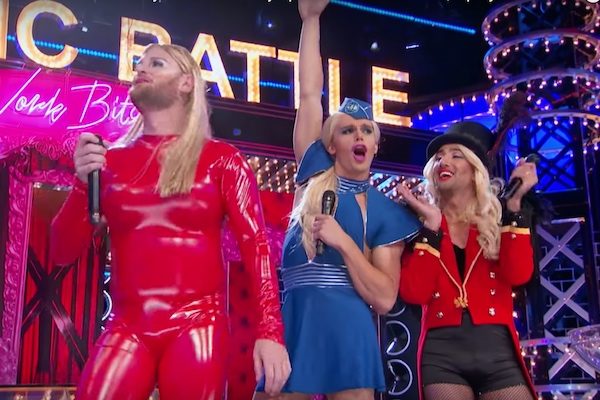 The "Queer Eye" Fab Five paid tribute to Beyonce, Britney Spears and Lady Gaga on the season five premiere of "Lip-Sync Battle."
Bobby Berk, Tan France and Antoni Porowski lip-synced to "Work Bitch" by Britney Spears with all three donning some of Spears' iconic music video looks. Berk was dressed in the red jumpsuit from "Oops..I Did It Again;" France wore the ringmaster outfit from "Circus" and Porowski rocked Spears' flight attendant outfit from "Toxic."
Brown and Van Ness did an homage to Beyonce and Lady Gaga's "Telephone" with their lip-sync duet.
Later, the whole group joined together to recreate Beyonce's Coachella set, complete with her yellow sweatshirt, for a lip-sync performance of "Grown Woman."
"Lip-Sync Battle" airs Thursdays at 9 p.m. Catch the "Queer Eye" episode on demand or on video streaming platforms.
The post 'Queer Eve' Fab Five pay tribute to Beyonce, Britney Spears on 'Lip Sync Battle' appeared first on Washington Blade: Gay News, Politics, LGBT Rights.
'The Heiresses' full of strong performances, beautiful cinematography
Posted: 18 Jan 2019 12:36 PM PST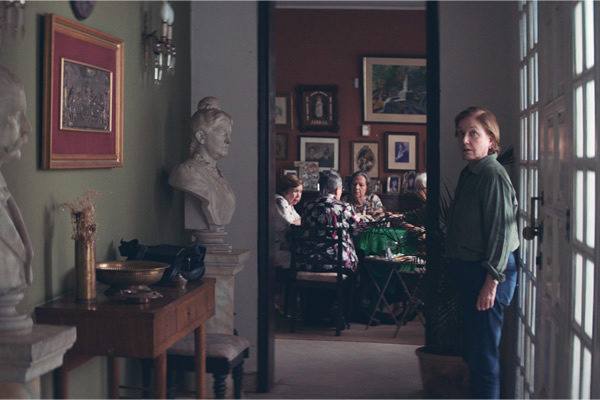 Reel Affirmations presents 'The Heiresses'

In Spanish with English subtitles

Tonight at 7 p.m. (Friday, Jan. 18)

HRC Screening Room

1640 Rhode Island Ave., N.W.

7 p.m.
Reel Affirmations begins the New Year off right with "The Heiresses," a deeply moving, award-winning film from Paraguay.
As the movie opens, Chela (the sensational Ana Brun) and Chiquita (Margarita Irún) have been lovers for over 30 years. For most of their lives together, they have been protected from the country's political turmoil and conservative social standards by their wealth and social status.
But recently, their financial circumstances have begun to decline. They have been forced to fire their maid and have begun selling off their inherited possessions (there is a delightful squabble over which grandmother left them one of the paintings they have sold).
Things take a turn for the worse when Chiquita is imprisoned on fraud charges. The sheltered Chela, who has lived in the same house her entire life, is forced to run the household with the help of a newly hired, inexperienced maid. She starts to drive again, even though she does not have a license, so she can visit Chiquita in prison.
When her imperious neighbor Pituca (a delightful María Martins) sees that Chela is driving again, she subtly blackmails Chela into driving her to her card game. Soon Chela is running a taxi service for Pituca and a group of elderly wealthy ladies. Along with the badly needed cash, Chela gains a sense of self confidence and even begins a flirtatious friendship with Angy (Ana Ivanova), an attractive young woman she encounters on one of her outings.
"The Heiresses" is the first full-length feature film by Paraguayan writer/director Marcelo Martinessi who guides the action with subtlety and confidence. He lets the action unfold slowly, with an emphasis on the small details that shape Chela's life. Before she leaves for prison, for example, Chiquita gives the new maid detailed instructions on how to prepare Chela's morning tray. Throughout the movie, Chela explains to Pati (Nilda Gonzalez) why the precise placement of each object is so important. Sometimes her reasons are practical, sometimes she is merely clinging to the last remnants of her old life.
Martinessi's attention to emotional and physical details is deeply enhanced by his collaboration with director of photography Luis Armando Artega, who subtly captures how Chela's ancestral home has become both comforting and confining and how the rooms change as family heirlooms are sold. He uses beautiful architectural features such as hallways, doors, windows and mirrors to frame the action and to construct Chela's slowly expanding horizons. In contrast to the sedate interiors, the prison yard where Chiquita holds court is a splash of noise and color.
Martinessi's collaboration with his sound team (Daniel Turini, Fernando Henna and Rafael Alvarez) is equally effective. The silence in Chela's house is by turns soothing and oppressive, and the arrival of buyers appraising heirlooms and haggling over prices is both an emotional and sonic invasion. The sputtering car almost becomes a character in its own right and the periodic eruptions of Tchaikovsky's "1812 Overture" to underscore Chela's growing confidence are delightful.
The writer/director also gets superb performances from his female-led cast, many of whom are making their film debuts. Ana Brun is magnificent as the sheltered lesbian slowly moving into the world outside her door and the supporting cast is excellent. Brun captures Chela's journey in intimate details that reveal the character's changing circumstances as well as the society that is crumbling around her.
Perhaps most importantly, Martinessi and his cast and crew deserve great praise for making a quietly revolutionary movie. In any country, making a movie that centers on a long-term lesbian couple and a group of elderly women would be noteworthy. In Paraguay, making a movie about lesbians is a bold political act. When the movie was recognized by the Paraguayan Senate, half of the senators stormed out in protest and one female senator verbally assaulted Brun (who is performing under a pseudonym to protect herself).
"The Heiresses" has been a hit on the international film festival circuit. It has won about two dozen major awards, including three prizes at the Berlin International Film Festival and the Best Film Award at the Madrid International LGBT Film Festival. In addition, despite protests, the film was the official submission of Paraguay for the Best Foreign Language Film category of the 91st Academy Awards, although it did not make the shortlist announced last month.
The post 'The Heiresses' full of strong performances, beautiful cinematography appeared first on Washington Blade: Gay News, Politics, LGBT Rights.
Pence calls criticism of wife's anti-LGBT school 'deeply offensive'
Posted: 18 Jan 2019 12:19 PM PST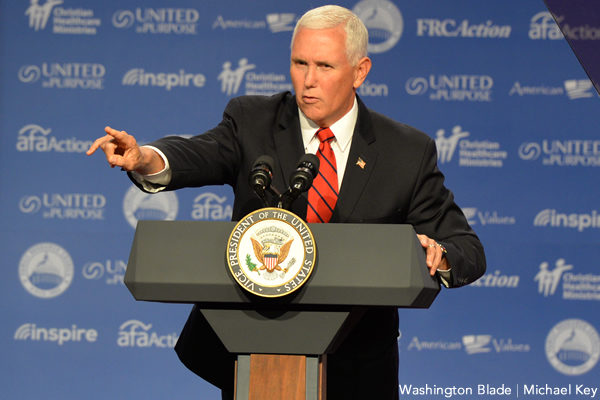 Vice President Mike Pence, who's notorious for his anti-LGBT record, responded Thursday to criticism over his wife Second Lady Karen Pence teaching at a school that excludes LGBT teachers and students, calling criticism of the Christian institution "deeply offensive."
Pence made the remarks during an interview with EWTN Global Catholic Network in response to reporter Lauren Ashurn's inquiry over the criticism.
"My wife and I have been in the public eye for quite a while but I have to tell you, to see major news organizations attacking Christian education is deeply offensive," Pence said. "We have a rich tradition in America of Christian education and, frankly, religious education broadly defined. We celebrate it. The freedom of religion is enshrined in the Constitution of the United States."
PREVIEW — @VP @mike_pence responds to critics of @SecondLady's new job. "The criticism of Christian education in America should stop." Tune in tonight for part one of my full interview with the Vice President on @EWTNNewsNightly at 7 PM EST on @EWTN. pic.twitter.com/YKEHyroswC

— Lauren Ashburn (@LaurenAshburn) January 17, 2019
Pence's own anti-LGBT history includes as signing as Indiana governor a "religious freedom" law seen to enable anti-LGBT discrimination and a U.S. House campaign statement in 2000 indicating HIV/AIDS funds should be contingent upon funding to encourage people to change their "sexual behavior," which many have interpreted to be an endorsement of widely discredited conversion therapy. (Pence has since denied that is what the campaign statement meant.)
Criticism of Karen Pence and her decision to teach at the Immanuel Christian School in Springfield, Va., which does not allow LGBT students or families to enroll and won't employ LGBT applicants, emerged this week after media outlets reported on the school's policy and Karen Pence's decision to return there after 12 years to teach art.
The parent agreement for Immanuel Christian School states the institution can refuse admission and discontinue if the atmosphere of a student's home is contrary to biblical teaching, which includes "condoning sexual immorality, homosexual activity or bisexual activity,"
In the employment application, teachers and other staffers must agree to not engage in "moral misconduct," such as "heterosexual activity outside of marriage (e.g., premarital sex, cohabitation, extramarital sex), homosexual or lesbian sexual activity, polygamy, transgender identity."
"Homosexual acts and lifestyles are clearly perversion and reprehensible in the sight of God," the employment application says. "Persons so involved cannot be employees of Immanuel Christian School."
Sarah Kate Ellis, CEO of the LGBT media watchdog group GLAAD, rebuked Pence on Twitter for defending the anti-LGBT policy of Immanuel Christian School.
"I'm a Christian and a lesbian who sends my children to Sunday school, so to act like all 'Christian education' is anti-LGBTQ is disingenuous and dangerous," Ellis said.
The post Pence calls criticism of wife's anti-LGBT school 'deeply offensive' appeared first on Washington Blade: Gay News, Politics, LGBT Rights.
Stormy Daniels reveals she's bisexual amid Tomi Lahren Twitter feud
Posted: 18 Jan 2019 12:16 PM PST
Stormy Daniels revealed she is bisexual in the midst of a Twitter feud between her attorney Michael Avenatti and right-wing commentator Tomi Lahren.
Avenatti and Lahren were involved in a Twitter spat over President Donald Trump serving McDonald's to the players of the Clemson Tigers. Lahren took a shot at Avenatti and dragged Daniels into the fight.
"I've gotta hand it to ya, you've been an MVP for @realDonaldTrump and we hope you continue! Every time you open your mouth or drag the porn star on TV with you, we add another vote for Trump 2020," Lahren tweeted at Avenatti.
I've gotta hand it to ya, you've been an MVP for @realDonaldTrump and we hope you continue! Every time you open your mouth or drag the porn star on TV with you, we add another vote for Trump 2020! https://t.co/44YxcsmIUS

— Tomi Lahren (@TomiLahren) January 16, 2019
One user tweeted they would love to see Daniels physically fight Lahren. Daniels tweeted back: "I'd enjoy using my fists on her…take that how you will. wink wink Besides she won't be able to spew her nonsense with her mouth full."
I'd enjoy using my fists on her…take that how you will. *wink wink* Besides she won't be able to spew her nonsense with her mouth full. https://t.co/SI7ngI5j0S

— Stormy Daniels (@StormyDaniels) January 16, 2019
Another user asked Daniels if that meant she was a lesbian. Daniels responded that she identifies as bisexual.
"Nope…I like to fuck men and women. It's called bisexual," Daniels replied.
Nope…I like to fuck men and women. It's called bisexual.

— Stormy Daniels (@StormyDaniels) January 16, 2019
The same user made a dig at Daniels' adult entertainment career to which Daniels had a comeback.
And yet…here I am getting more pussy than I know what to do with. #winning https://t.co/y99GiXFED3

— Stormy Daniels (@StormyDaniels) January 17, 2019
Daniels originally made headlines when it was revealed Donald Trump's attorney Michael Cohen paid Daniels $130,000 to keep quiet about an alleged affair with Trump.
The post Stormy Daniels reveals she's bisexual amid Tomi Lahren Twitter feud appeared first on Washington Blade: Gay News, Politics, LGBT Rights.
Singers shine in Signature's Judy Garland tribute cabaret
Posted: 18 Jan 2019 11:55 AM PST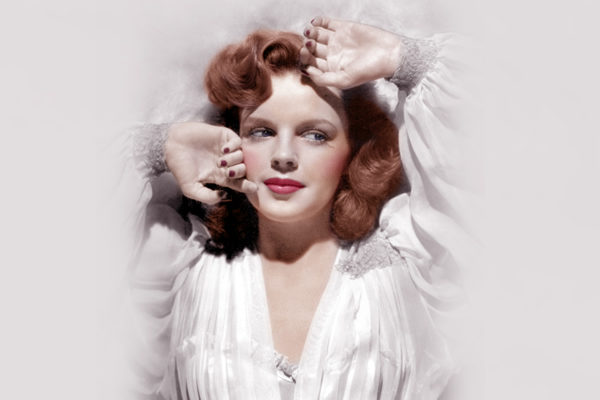 'Judy Garland: A Star Is Born' 

Through Jan. 26

Signature Theatre 

4200 Campbell Ave.

Arlington, Va.

$38

703-820-9771
Celebrating one of history's greatest voices can get a little tricky. So rather than overthink things, Signature Theatre's new cabaret, "Judy Garland: A Star Is Born," jumps right in and gives a fresh and fun account of Garland's legendary talent.
Out director Matthew Gardiner, who also conceived the cabaret, keeps it simple: Two singers, a couple musicians and an unadorned stage except for, of course, a baby grand piano and an outsized, iconic photo of Garland. By morphing The ARK (Signature's smaller black box space) into an intimate club setting, Gardiner creates the ideal environment for an informal evening saluting the brilliant though troubled performer.
The singers, who so pleasingly cover Garlands' hits, are Awa Sal Secka and Katie Mariko Murray. The terrific pair is accompanied by music director/pianist Chris Urquiaga, and Bill Hones on standing bass. In about 90 minutes and almost 20 songs, they track Garland's career from her debut as vaudeville toddler Frances Gumm; meteoric rise to stardom at MGM; comebacks with the film "A Star Is Born" and seminal, award-winning concert performances; and finally decline and untimely death from accidental drug overdose in 1969 at just 47.
The familiar playlist reads like a dream, Mariko Murray and Sal Secka ably take turns with the classic material: "Zing! Went the Strings of My Heart," "You Made Me Love You," "The Trolley Song," a plaintive "By Myself," "The Man That Got Away" and others.
Sel Secka gives a gorgeous rendition of "The Boy Next Door," first sung by Garland in the 1944 film classic "Meet Me in St. Louis" directed by one of her husbands and Liza's father, Vincent Minelli. Sal Secka's luscious take on the standard is the highpoint of the show.
There are duets too including a jazzy "Ding-Dong! The Witch Is Dead!" from "The Wizard of Oz" (1939). The show lovingly closes with "Over the Rainbow," famously from the same film, followed by a superb encore that I won't reveal.
Sel Secka and Mariko Murray share both narration duties and a playful rapport. Though their patter can be a tad unpolished at times, a charming enthusiasm and love for Garland always shines through.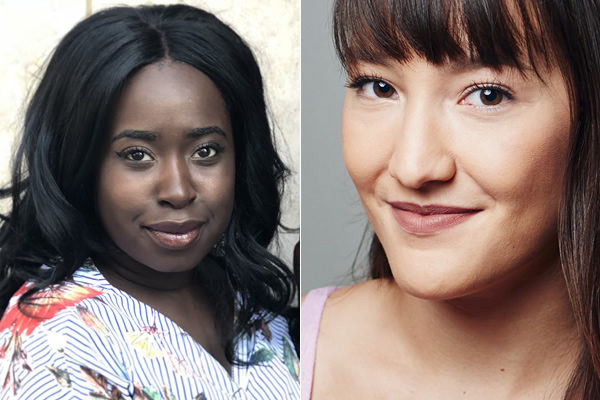 Gardiner, who adores Garland and danced to her albums as a little boy at home in suburban Maryland, neither eschews Garland's highs of stardom nor the terrible lows including unceasing criticism of her appearance, prescribed amphetamines for pep and weight loss, a difficult abortion, a dependence on drugs and alcohol and on and on.
The uglier particulars are well known to diehard Judy fans. Yet, when delivered by performers who are newly acquainted with the seamier details of the star's life, followed by gasps of disbelief from some uninitiated audience members, these facts drive home the harsher realities of Garland's legend.
The show skips over the dubious sexuality of some of Garland's husbands and her father's attraction to young men. There's no mention of her death possibly sparking the Stonewall riots. But it does include some surprises (for me, anyway). Like who knew the great Johnny Mercer wrote "That Old Black Magic" with Garland in mind? Or that after her death, Frank Sinatra paid off Garland's sizeable debts?
The cabaret singers' affinity extends to Urquiaga, the accompanist. They enjoy when he takes a key-pounding, hair-tossing solo; but, like Mariko Murray wise cracks, it's always "Back to Judy."
Perhaps what's most striking here, is how the singers who were born long after Garland's death, display an authentic exuberance and deep respect for the woman and her artistry. They're awed by her consummate storytelling and the vulnerability found in her performances. That's some tribute.
The post Singers shine in Signature's Judy Garland tribute cabaret appeared first on Washington Blade: Gay News, Politics, LGBT Rights.
The Trevor Project sends gay bunny books to Karen Pence's anti-LGBT school
Posted: 18 Jan 2019 11:52 AM PST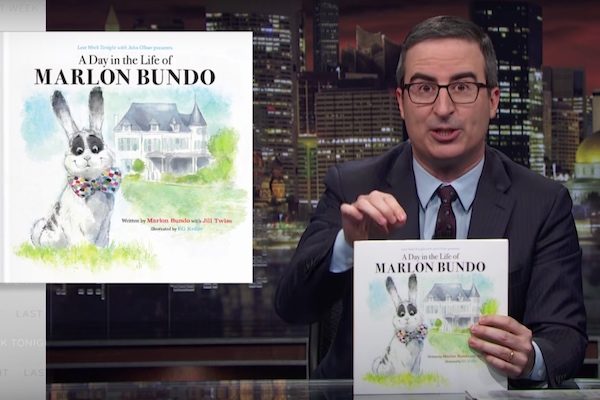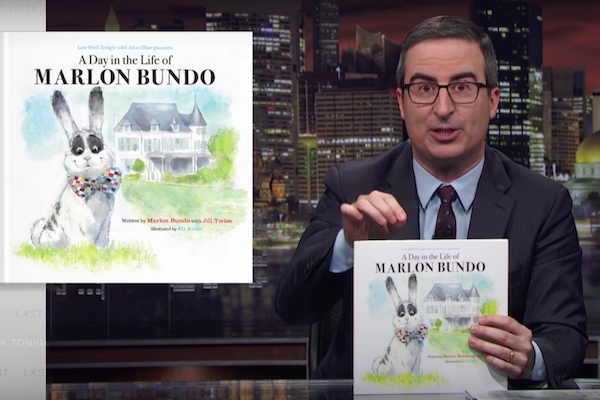 The Trevor Project welcomed Karen Pence to her new position as art teacher at the Immaculate Christian School by donating 100 copies of "Last Week Tonight with John Oliver Presents A Day in the Life of Marlon Bundo."
The book is a spoof of Pence's book "Marlon Bundo's A Day in the Life of the Vice President," which she co-created with her daughter Charlotte. The story follows the Pences' bunny Marlon around the White House.
John Oliver's parody book "A Day in the Life of Marlon Bundo," written by Jill Twiss and illustrated by EG Keller, features Marlon as a gay bunny who falls in love and gets married to another male bunny, Wesley.
Proceeds from the book were donated to the Trevor Project and AIDS United.
The Trevor Project sent the books to the Springfield, Va. school, which has strict policies banning LGBT students, families and employees, in hopes of changing its anti-LGBT views.
The donation included a note which encourages the school to place the books in the school's library and classrooms and to give the books to their family and friends.
"Combined with school policy changes, we believe these books can help encourage acceptance of LGBTQ young people among your community, and they can be a great first step to providing a safe and inclusive environment for all students," the note reads.
The post The Trevor Project sends gay bunny books to Karen Pence's anti-LGBT school appeared first on Washington Blade: Gay News, Politics, LGBT Rights.