---
Judge dismisses hate crime designation in Dee Dee Dodds murder trial
Posted: 23 Feb 2019 07:48 AM PST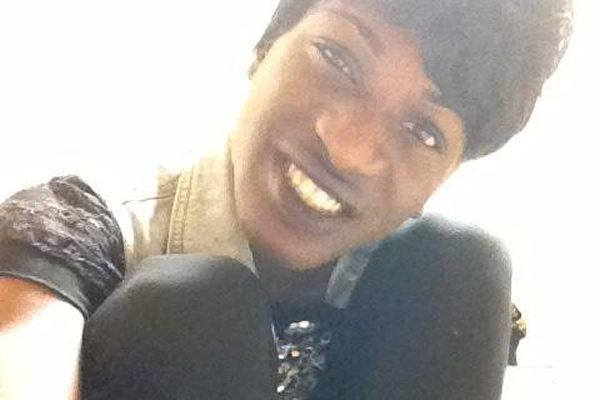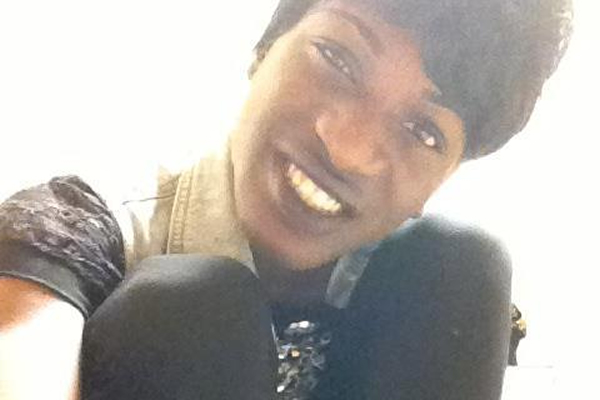 A D.C. Superior Court judge on Tuesday dismissed the hate crime designation for first degree murder and four other charges against two men currently on trial for the July 4, 2016, shooting death of transgender woman Deeniquia "Dee Dee" Dodds.
In a development expected to raise concern among LGBT activists, Judge Milton C. Lee granted a motion introduced by one of the prosecutors in the case calling for dismissal of the hate crime "enhancement" designations against defendant Monte Johnson, 23.
Lee dismissed the same hate crime enhancement designations against defendant Jolonta Little, 28, at the request of his attorney, both on grounds that there was insufficient evidence by prosecutors with the U.S. Attorney's Office to support a hate crime designation.
Under the D.C. criminal code, a "hate crime" is not a crime in and of itself for which a specific charge can be brought against someone. The city's hate crimes statue calls for designating an underlying offense or charge such as murder, assault, or robbery with a hate crime enhancement, which can result in a more severe sentence if the individual charged is convicted.
In the case of the Dodds murder, prosecutors designated as hate crime enhancements for defendants Little and Johnson the charges of felony murder while armed, two counts of robbery while armed, conspiracy, and assault with a dangerous weapon.
Prosecutors charged Little and Johnson with 11 other offenses related to the Dodds murder that were not designated as hate crimes, including possession of a firearm during a crime of violence and assault with intent to commit robbery while armed.
William Miller, a spokesperson for the U.S. Attorney's Office, declined to say why one of the prosecutors asked Judge Lee to dismiss the hate crime designation for Johnson, saying his office has a policy of not commenting on specific details trials in progress.
In past cases that haven't reach the stage of a trial, the U.S. Attorney's Office has said it sometimes drops hate crime designations made by D.C. police when the evidence doesn't support such a designation.
D.C. attorney Dale Edwin Sanders, who practices criminal law in D.C. and Virginia, has said prosecutors sometimes prefer not to bring hate crime designations before juries out of fear that jurors may become confused over such a designation and might possible find a defendant not guilty for the underlying charge such as assault or murder.
"I think a lot of prosecutors think it is a cumbersome unnecessary encumbrance upon their ability to get a conviction on the main crime, whether it's robbery or murder or whatever," Sanders said. "It complicates the case for them."
LGBT activists have complained in the recent past that the U.S. Attorney's office appeared to be unnecessarily reluctant to designate assaults against LGBT people as hate crimes, even though victims reported being called anti-LGBT names at the time they were attacked.
Lee's ruling tossing out the hate crime designations for Little and Johnson came two days before defense attorneys Kevin Irving, who represents Johnson, and Brandi Harden, who represents Little, gave emotional closing arguments attacking the credibility of the prosecutors' two lead witnesses, Shareem Hall, 25, and his brother, Cyheme Hall, 23.
Both Halls were initially charged with first degree murder while armed in connection with the Dodds murder along with Little and Johnson. At the start of the trial for Little and Johnson earlier this month prosecutors informed the jury that the Hall brothers pleaded guilty to a charge of second degree murder and agreed to testify at the trial as cooperating government witnesses.
Cyheme Hall testified that in the early morning hours of July 4, 2016, he and the other three men made plans to commit robberies for cash in areas of D.C. where trans women, most of whom were sex workers, congregated. He said the four men got into a car driven by Little and searched the streets for possible victims they didn't expect to offer resistance.
They found their first victim on Eastern Avenue, a man they agreed who was dressed as a woman and who police later said was a trans woman hanging out in an area known for where female trans sex workers congregate. Three of the men jumped out of the car with guns drawn, shoved the woman to the ground and stole $80 from her, Hall testified.
He said a few blocks away on Division Avenue, N.W., they saw another trans woman they thought would also be an easy target. Hall said he and Johnson ran out of the car with their guns drawn attacked the woman who surprised them by fighting back. The woman, later identified as Dee Dee Dodds grabbed the barrel of Johnson's gun after he pointed it at her face, Hall testified.
According to Hall, Johnson pulled back and fired his gun, striking Dodds in the neck. After she fell to the sidewalk bleeding, the two men grabbed her purse and cell phone and ran away before being picked up by Little and Shareem Hall, who had remained in Little's car, a white Pontiac, prosecutors said.
In dramatic testimony, Hall told the jury the men opened the purse and it was empty.
"The plan was just to rob a person," the Washington Post quoted him as telling the jury. "I was in shock. He shot a person for nothing," the Post quoted Hall as saying in referring to Johnson who he identified as the one who fatally shot Dodds.
A little over two weeks later, in their closing arguments on Thursday defense attorneys Irving and Harden told the jury the Hall brothers should be considered untrustworthy, unreliable, and habitual liars interested only in getting off with a more lenient sentence.
Irving said he client absolutely did not shoot Dodds and pointed out that police had no proof that a gun found in the police wagon used to take Johnson from the place where he was arrested in February 2017 to the homicide office to be questioned was not Johnson's gun. He disputed claims by police that Johnson had the gun at the time of his arrest and discarded it in the police wagon, where he was alone on route to the homicide office.
Irving noted no fingerprints or DNA sample were found on the gun that could link it to Johnson. He and Harden, Little's attorney, said the prosecutors' case against their clients relied on the weight of the Hall brothers' testimony, which the two lawyers said based on lies and should be completely discounted.
Meanwhile, despite the judge's ruling dismissing the hate crime designations for the first degree murder charge and the other offenses Johnson and Little were charged with, Assistant U.A. Attorney Thomas Saunders, one of two lead prosecutors in the case, told the jury in the government's closing arguments on Thursday morning that Little and Johnson along with the Hall brothers engaged in a conspiracy to target transgender female sex workers for robbery on the night of Dodds' murder.
Without mentioning the words hate crimes, Saunders' stated repeatedly to the jury that the four men, with Johnson playing a lead role, targeted at least seven trans women for armed robberies in the early morning hours of July 4, 2016, in three separate locations in D.C.
Saunders reminded the jury of the prosecutors' disclosure earlier in the trial that the Hall brothers pleaded guilty to a charge of second degree murder as part of a plea agreement with the government after admitting their involvement in the Dodds' murder. In his closing arguments on Thursday Saunders said second degree murder was a serious offense and the Hall brothers have admitted their involvement in the murder.
He said they should be considered credible witnesses, among other things, because their accounts of what happened at the scene of the shooting of Dodds is consistent with two eye witnesses at the scene, one of whom called police after witnessing the shooting. Although the eye witnesses couldn't see the shooter's face in a clear enough way to identify him directly, they provided police with details of what they saw that corroborated Cyheme Hall's account that Johnson was the shooter, Saunders told the jury.
The post Judge dismisses hate crime designation in Dee Dee Dodds murder trial appeared first on Washington Blade: Gay News, Politics, LGBT Rights.
Casi el 80% de los cubanos apoya los derechos LGBTI+: Las cifras que nadie mencionó
Posted: 22 Feb 2019 06:06 PM PST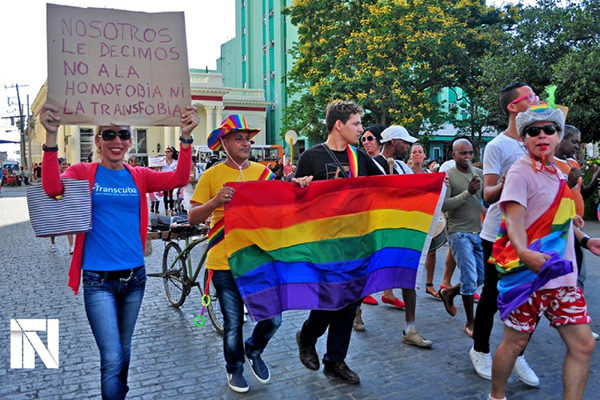 Nota del editor: Tremenda Nota es la pareja del Washington Blade en Cuba. Esa nota salió en el sitio web de Tremenda el 22 de febrero.
LA HABANA — Con inexplicable retraso, a pocos días del referéndum de la nueva Constitución de Cuba, se publicó un estudio oficial con evidencias estadísticas del respaldo popular a los derechos de las personas LGBTI+. Mariela Castro admitió conocer la encuesta, pero no explicó por qué fue desechada en el debate parlamentario donde se postergó la aprobación del matrimonio igualitario por el presunto rechazo de la mayoría de los electores.
El artículo 68 del Proyecto de Constitución de la República de Cuba, aprobado el 22 de julio de julio de 2018, cambiaba los términos "hombre" y "mujer" por "personas" y así abría las puertas al matrimonio igualitario en Cuba.
Casi nueve millones de cubanos debatieron el Proyecto en barrios y centros de trabajo y estudio del país. Según las cifras oficiales, el artículo 68 provocó el 24 por ciento de las opiniones y fue el más comentado en los debates populares.
La versión definitiva del documento, aprobada en diciembre por la Asamblea Nacional, acabó suprimiendo el artículo 68. El matrimonio, trasladado al artículo 82, se define ahora como "una institución social y jurídica que se funda en el libre consentimiento y en la igualdad de derechos, obligaciones y capacidad legal de los cónyuges".
Sin embargo, en una polémica disposición transitoria el texto constitucional establece la celebración de una consulta para la aprobación del Código de Familia ― el documento donde debe quedar especificada "la forma de constituir el matrimonio" ― y la consiguiente convocatoria de otro referéndum popular que pondría los derechos LGBTI+ en manos de la mayoría.
El 15 de febrero de 2019, a nueve días del referéndum, la Oficina Nacional de Estadísticas e Información (ONEI) publicó en su página web la Encuesta Nacional Sobre Igualdad de Género en Cuba. Realizada por el Centro de Estudios de la Mujer y el Centro de Estudios de Población y Desarrollo de la ONEI en 2016, la investigación refleja que el 77 por ciento de la población cubana entre 15 y 74 años considera que las personas que tienen relaciones sexuales con otras de su mismo sexo deben tener iguales derechos que las heterosexuales.
La encuesta, que podría haber matizado la opinión generalizada de que la mayor parte de la población aún era demasiado homofóbica y "que no estaba lista" para "otorgar" este derecho, no fue publicitada en los medios de prensa durante los debates populares. Tampoco fue mencionada en el Parlamento cuando se discutía el artículo 68 y los derechos de las personas LGBTI+.
En su rol de diputada la directora del Centro Nacional de Educación Sexual Mariela Castro Espín dijo a esta reportera que conocía los resultados de la encuesta y que ella misma los había compartido en su perfil de Facebook en el pasado, pero no explicó por qué no se usaron para defender y garantizar los derechos de los grupos LGBTI+ en el contexto de la reforma constitucional. Al preguntarle por qué los medios de comunicación públicos no emplearon los resultados de la encuesta, la diputada solo apuntó que la prensa cubana había abordado con anterioridad esta investigación.
Castro Espín se refiere a algunas notas publicadas en 2017. En ese entonces los medios mencionaron algunas cifras sobre la violencia machista, pero no se refirieron a la percepción de los grupos LGBTI+. La población cubana en general no conoció el estudio, al que solo se pudo acceder desde el sitio web de la ONEI hace una semana.
En resumen, casi dos años después de su culminación y en medio de un contexto decisivo para la legalización de derechos de las personas LGBTI+, la encuesta sigue siendo prácticamente desconocida en el país.
El diputado y activista Luis Ángel Adan Roble, consultado por esta reportera, confirmó que el Parlamento no tomó en consideración las cifras aportadas por el estudio. A diferencia de Castro Espín, Adan Roble desconocía la existencia de la encuesta. "Fue una herramienta desaprovechada que ahora solo podemos usar en el próximo referéndum", dijo, en alusión a la consulta proyectada dentro de dos años para el Código de Familia.
El diputado criticó la metodología que sirvió para evaluar el resultado de los recientes debates populares. Adan Roble cree que solo se valoraron los comentarios contra el matrimonio igualitario (menos de la cuarta parte de todos los planteamientos emitidos durante la consulta). "Los que estaban a favor, que fueron un número muy superior, no se contemplaron", declaró.
Teresa Amarelle Boué, secretaria general de la Federación de Mujeres Cubanas (FMC), hizo la misma apreciación durante las sesiones parlamentarias de diciembre de 2018. "Un 24 por ciento no es mayoría, si eso fuera en un informe de funcionamiento diríamos "solo el 24 por ciento", explicó.
Homero Acosta, secretario del Consejo de Estado, admitió que la consulta deja cierta incertidumbre porque "no se votaba a favor o no de un artículo". La Asamblea tampoco explicó qué cantidad de opiniones serían necesarias para la modificación de un artículo.
La diversidad de opiniones sobre el matrimonio igualitario fue usada por el Parlamento como pretexto para justificar la celebración de un segundo referéndum, en el plazo de dos años posteriores a la entrada en vigor de la nueva Constitución.
Esta fórmula democrática que somete a votación los derechos humanos de un grupo de personas no fue practicada en Cuba con los derechos de las mujeres o de las personas negras. En 2014, cuando el Parlamento aprobó el Código de Trabajo después de varios meses de debate popular, tampoco se dispuso la celebración de un referéndum, aunque miles de trabajadores se quejaron por el aumento de la edad de jubilación.
Otros artículos, además del 68, también recibieron numerosas sugerencias de modificación durante los debates populares. Más de 11.000 personas pidieron cambiar, por ejemplo, la forma de elección del presidente, pero no se valoró la modificación de ese artículo, ni se llamó a segundas votaciones.
"Este es un ejercicio democrático que le dará más legitimidad a estos derechos y, como proceso, es educativo", dijo la diputada Castro Espín sobre el panorama legal para aprobar un nuevo Código de Familia. La directora del Cenesex aseguró que "es pertinente" aceptar la celebración de un segundo referéndum, pese a que el Estado tiene la obligación de garantizar todos los derechos para todas las personas.
The post Casi el 80% de los cubanos apoya los derechos LGBTI+: Las cifras que nadie mencionó appeared first on Washington Blade: Gay News, Politics, LGBT Rights.
Arena's straightforward 'Heiress' production primes classic material
Posted: 22 Feb 2019 03:22 PM PST
'The Heiress'
Through March 10
Arena Stage
1101 Sixth St., S.W.
$41-95
202-488-3300
"The Heiress," Ruth and Augustus Goetz's 1947 drama, is prime for retelling.
Based on the novella "Washington Square," by the brilliant and deeply closeted Henry James, it's the story of seriously socially awkward Catherine Sloper, a rich young woman without a suitor in sight. Until there is.
Now at Arena Stage in a straightforward production helmed by Seema Sueko, Catherine's saga unfolds lucidly, alternating between humor and sadness, dashed hopes and empowerment. It's 1850, and Catherine (Laura C. Harris) resides with her hyper-critical father, Dr. Austin Sloper (James Whalen doing some of his best work), in a stately townhouse on Washington Square in lower Manhattan. Catherine's recently widowed Aunt Lavinia Penniman (Nancy Robinette) has joined them on an extended visit. But don't let the widow weeds fool you, Lavinia is happy to raise a glass and eager to assist in changing the circumstances of her niece's nonexistent love life.
When alone with Lavinia, Catherine is almost relaxed. She amuses her aunt with an anecdote from her day. But when her father — or guests, heaven forbid — are on the scene, it's another thing altogether. Harris' Catherine, tiny and beetle-browed, transforms into a bundle of nerves mutely hopping in and out of the expansive rooms, avoiding contact as best she can.
Exacting Dr. Sloper admires a clever woman. Unlike her accomplished and beautiful mother who died in childbirth, Catherine is unquestionably not clever. When pressed to count Catherine's qualities, her father notes that she embroiders neatly. And yet despite the immense fortune she is destined to inherit, Catherine remains overlooked. But when a young Morris Townsend (a terrifically ingratiating Jonathan David Martin), genteel but impoverished, comes calling, he can't possibly be interested in for any reason other than her money, or can he? It depends whom you ask. And herein lies the crux of the drama.
Catherine's new love gives her increased confidence. After a brief and abrupt courtship, Catherine is convinced she has found the one. Morris' claim of love at first sight makes sense to her. Though her aunt is aware of Catherine's shortcomings, she sees no reason for Catherine to be deprived of romance even if her wooer were a fortune hunter. It seems Lavinia has developed something of a crush on fawning Townsend.
In an attempt at distraction, Dr. Sloper takes Catherine abroad for six months of European travel. She returns slightly more cultured, but still marriage minded as evidenced by her haul: scores of gowns and a trousseau fit for a minor princess. But here, her plans go awry.
Mikiko Suzuki Macadams transforms Arena's Fichlander Stage into the Sloper's well-appointed drawing room and front parlor with exits to a below stairs kitchen, and a long, long staircase leading to upper floors of unseen bedrooms and Catherine's sitting room. Despite the largeness of the in-the-round space, the actors maintain intimacy when required.
Others entering the house include Morris' principled sister Mrs. Montgomery, a small but important part played by Lise Bruneau, and Catherine's friendly Aunt Elizabeth (Janet Hayatshahi) and pretty cousin Marian played by Lorene Chesley. Kimberly Schraf plays Maria, the efficient Irish maid.
Today, while crossing Washington Square where a row of those grand 19th century houses still stands, you can imagine Catherine (as played by Olivia de Havilland in the 1949 film version, in my case) safely entrenched behind tall closed doors. But the passing reverie is ended by the cries of children, noisy buskers or maybe the hushed calls from a smalltime drug peddler.
Still, Catherine's story endures.
The post Arena's straightforward 'Heiress' production primes classic material appeared first on Washington Blade: Gay News, Politics, LGBT Rights.
The struggle to maintain access to lifesaving HIV meds
Posted: 22 Feb 2019 02:46 PM PST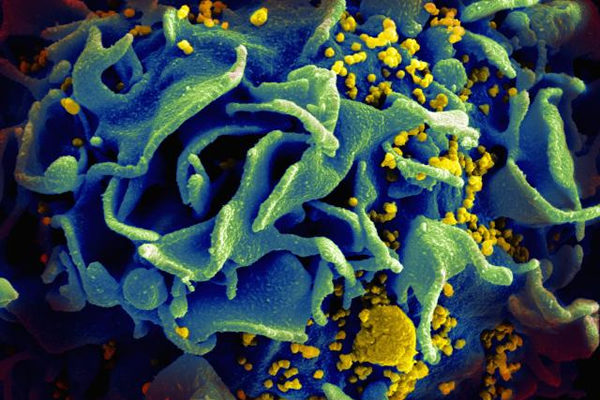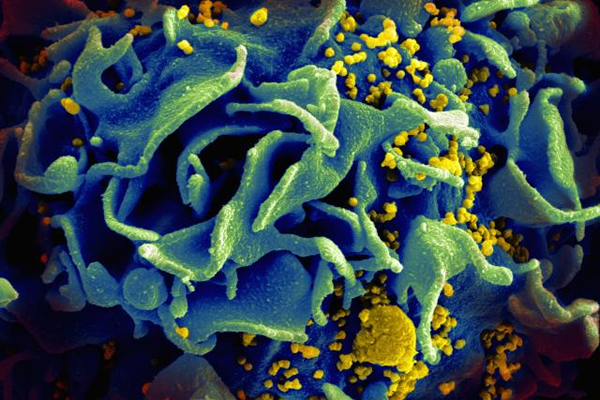 When I was diagnosed with HIV in 1985, there were no medications to treat it. Not one. I never imagined that the medical community would achieve the advancements in HIV treatment and prevention we see today. In fact, President Trump actually proposed a plan in his State of the Union address to end the HIV epidemic in America by 2030. This lofty goal would be thwarted, however, by proposed changes to Medicare Part D that jeopardize the advancements we've made in the fight against HIV.
I have lived with HIV for almost 35 years. I've dealt with more doctors, stubborn insurers, and drug formulations than I care to count. But I do it to stay alive. What other choice do I have?
By 1995, 10 years after I contracted the virus, AIDS claimed as many as 50,000 lives per year. Today, fewer than 7,000 people die from HIV related causes. And recent data shows that although there are nearly 19,000 people living in Baltimore with HIV and 15,000 in D.C., less than a quarter of all new D.C. HIV diagnoses develop into an AIDS diagnosis within three months. This means that approximately 80% of these individuals newly diagnosed with HIV are taking steps to control and reduce their viral loads.
Becoming an "empowered" patient with consistent and unimpeded access to my medications through Medicare Part D has kept me alive. Had I not been relentless in my pursuit of the latest research, drug trials, and newly approved treatment regimens — while also educating my own providers — I likely would have been counted among the nearly half million Americans who perished from AIDS between 1981 and 2000.
For many years after my diagnosis, insurance companies rejected my prescriptions or tried to force me to rely upon medications that had been proven ineffective. When I became disabled due to HIV, my newfound access to Medicare Part D changed all of that.
Medicare Part D and its protections against insurer interference finally brought some certainty to my treatment plan. With reliable access to effective medication, I was suddenly free to divert my time and energy away from day to day survival and focus it towards my friends, my family, and a better quality of life.
Unfortunately, the Trump administration is proposing a change to Medicare Part D in a way that would remove many of these certainties. The change — in the name of reducing drug pricing — removes the protected class status for HIV medication and would expose hundreds of thousands of people living with HIV to "step therapy" and "prior authorization."
Step therapy allows insurers to require Part D enrollees living with HIV to prove that less effective medications don't work before agreeing to cover more effective, but more expensive treatments, as determined by our doctor. Prior authorization forces doctors to pre-clear prescriptions for certain HIV medication with insurers before the insurer agrees to cover the costs, a time consuming and complicated process that delays treatment.
As someone who has failed multiple drug categories over the years, I know these changes are dangerous because they would force me to fail on one medication before trying another. I need highly customized, effective therapies to keep my viral load in check. When a viral load is rendered undetectable, I cannot transmit HIV to someone else. Successful treatment, then, also prevents new HIV infections.
Interfering with access to effective treatment formularies for Medicare Part D enrollees under the guise of pricing reductions will cause more harm than good. In fact, a recent study published in the American Journal of Managed Care estimates that there would be 16,200 more cumulative deaths by 2025 if more restricted treatment options are allowed to take effect.
The priorities for people living with HIV are stark. First you pay your insurance premiums, then you pay your prescription costs, and then you pay for food and housing. That is how important our medications are to our survival. For us, failure is not an option. We must fight this new proposal that would end guaranteed access to the treatments we need to stay alive.
Mark S. King is an award-winning author, and HIV/AIDS advocate who has been involved in HIV causes since testing positive in 1985. His blog, My Fabulous Disease, was awarded the NLGJA's "Excellence in Blogging" honor in 2014 and 2016.
The post The struggle to maintain access to lifesaving HIV meds appeared first on Washington Blade: Gay News, Politics, LGBT Rights.
Adam Lambert releases new track about his mental health struggle
Posted: 22 Feb 2019 01:19 PM PST
Adam Lambert opened up to fans that he's been struggling with his mental health lately — an issue that inspired him to write his new song "Feel Something."
Lambert explained to fans that the reason his new music has been delayed is because of artistic differences with music executives.
"Hi. I know you've been waiting! Well I'm finally ready to bring new music to all of you," Lambert writes. "First: Let me offer a most sincere thank you for your patience and continued faith in me. You've pushed me to keep going even when I felt discouraged. I love making and performing music, but there have been many times where I've had to compromise on my artistic vision, with executives making decisions based on money and not art."
Lambert says the struggle took him into a "dark period" with his mental health.
"Don't get me wrong—I'm VERY proud of my body of work. But I'm coming out of a dark period of second-guessing my own artistry and having my mental health suffer because of it. I started asking myself, "is all this hustle really worth it?",' Lambert continued." I put all my focus on work and started to feel detached in my personal life. My self worth was suffering, I was lonely, and becoming depressed."
He announced his new track "Feel Something" describes his mental struggles. Lambert told fans that working on the song and his upcoming album has helped him to feel better.
"The tracks will chronicle the journey of taking responsibility for my own happiness and strength, and searching for intimacy," Lambert wrote. "Since writing this song, I've found the joy I was missing and I'm back in my power."
Hi. I know you've been waiting! Well I'm finally ready to bring new music to all of you.

I wanted to give a gift to you to kick off this new era before I drop my first official single. It's a preview of the upcoming album – and a song from me to you.#FeelSomething pic.twitter.com/pOb5LxQVvF

— ADAM LAMBERT (@adamlambert) February 21, 2019
Lambert and Queen will open the 2019 Oscars ceremony on Sunday, Feb 24.
In the meantime, listen to Lambert's new track below.
The post Adam Lambert releases new track about his mental health struggle appeared first on Washington Blade: Gay News, Politics, LGBT Rights.
Ellen Page claims Hollywood forced her to stay closeted
Posted: 22 Feb 2019 12:59 PM PST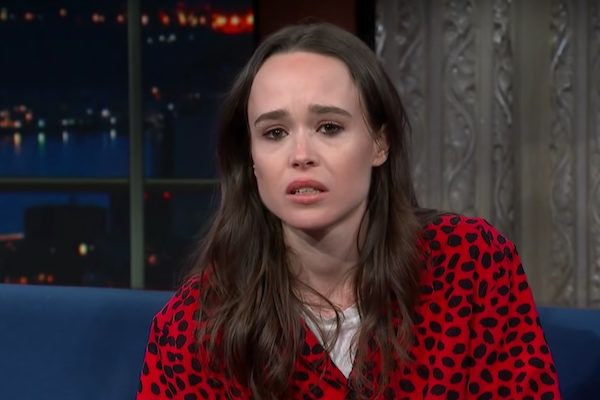 Ellen Page opened up to PorterEdit about the early days of her career when she claims Hollywood execs forced her to stay in the closet.
The 32-year-old actress gained fame from her major film debut "Juno" in 2007. As she went on to appear in other films such as "Whip It," "Inception" and "The East," Page says she "was distinctly told by people in the industry," that "'People cannot know you're gay.'"
She also claims she had to dress a certain way so she wouldn't raise suspicion.
"I was pressured—forced, in many cases—to always wear dresses and heels for events and photo shoots," Page told PorterEdit. "As if lesbians don't wear dresses and heels. But I will never let anyone put me in anything I feel uncomfortable in ever again."
While she was still closeted, Page recalls how speculation around her sexuality was "was very detrimental to my mental health."
"I was 20, I had just fallen in love for the first time with a woman, and I was still navigating my own stuff, while people were writing articles headlined: 'Ellen Page's sexuality sweepstake,' " Page says. "There was a tabloid magazine that I saw at every checkout, in every gas station, with a picture of me on the cover, and the question: 'Is Ellen Page gay?' "
Page has accused director Brett Ratner of outing her on the set of "X-Men" when she was just 18 years old. In a Facebook post, Page accuses Ratner of turning to a woman standing near Page and saying "You should f–k her to make her realize she's gay."
She continued that being in her early 20s she felt it was "impossible" for her to come out.
"But, over time, with more representation, hearts and minds have been changed," Page said. "It doesn't happen quickly enough and it hasn't happened enough, particularly for the most marginalized in the community. But things have got better."
Page publicly came out in 2014. She married her partner, dancer and choreographer Emma Portner, in 2018. Now, Page says she's focused on being creative in a way that matters to her.
"I want to make queer content," Page says. "I want to be able to help in any way I can."
The post Ellen Page claims Hollywood forced her to stay closeted appeared first on Washington Blade: Gay News, Politics, LGBT Rights.
'Don't Say Trans' bill dies in South Dakota legislature
Posted: 22 Feb 2019 12:53 PM PST
Legislation that would have barred K-7 teachers from teaching about gender dysphoria, often the experience of being transgender, died in the South Dakota legislature on Friday.
The bill, House Bill 1108, was approved in South Dakota House last week by a vote of 39-30. On Friday, however, a Senate committee voted to table legislation by a 7-2 vote.
The South Dakota "Don't Say Trans" bill was one of 78 anti-LGBT bills and 18 bills that were specifically anti-transgender pending in state legislatures throughout the country this legislative session, according to the Equality Federation.
"No instruction in gender dysphoria may be provided to any student in kindergarten through grade seven in any public school in the state," the bill stated.
HB1108 was the third anti-transgender bill to fail in the South Dakota legislature, according to the National Center for Transgender Equality.
Mara Keisling, executive director of the National Center for Transgender Equality, said in a statement the failure of "Don't Say Trans" bill should serve as a wake-up call.
"After the failure of two previous bills targeting transgender people, this bill's death should serve as third strike for the state legislature," Keisling said. "Throughout this process, it's become clear these bills have nothing to do with safety or concern for children and far more to do with fear based on ignorance. South Dakota better off discarding by some in the state legislature to target transgender youth, and families across the state are surely celebrating this win."
Another anti-trans bill, House Bill 1225, remains pending before the state legislature. The legislation would prohibit transgender kids from competing in high school sports consistent with their gender identity. A House committee favorably reported out the bill this week.
Keisling said even though HB1225 is pending, the failure of the "Don't Say Trans" bill is a victory.
"While we are still watching a fourth bill that would severely limit transgender students from playing sports, we send our congratulations to transgender South Dakotans, their families, and allies who testified against this bill and worked tirelessly to replace such prejudice with their acceptance and love," Keisling said.
The post 'Don't Say Trans' bill dies in South Dakota legislature appeared first on Washington Blade: Gay News, Politics, LGBT Rights.
Miley Cyrus describes what it's like being a queer person in a 'hetero relationship'
Posted: 22 Feb 2019 10:35 AM PST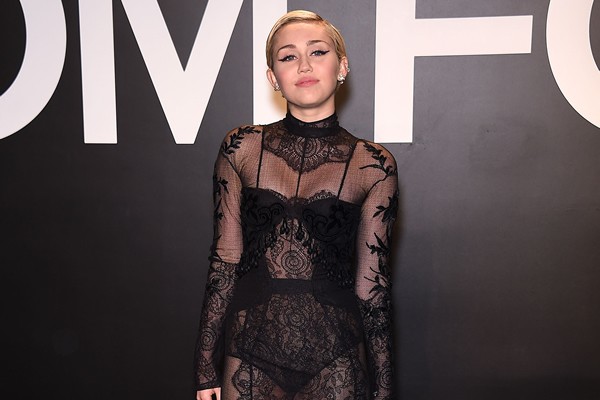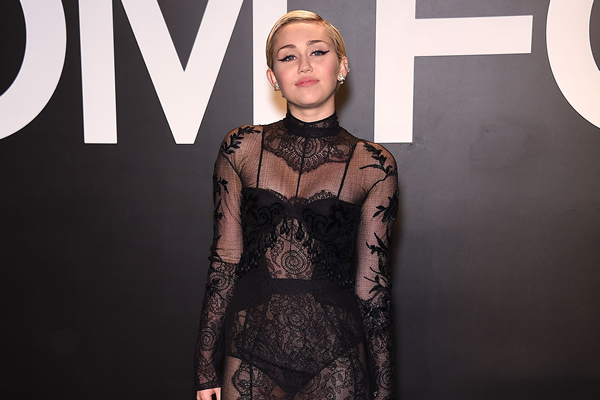 Miley Cyrus recently married her longtime boyfriend Liam Hemsworth but she has also been vocal that she identifies as pansexual and gender-fluid. In an interview with Vanity Fair, she delved into how she feels being a queer person in a hetreosexual relationship.
"The reason that people get married sometimes can be old-fashioned, but I think the reason we got married isn't old-fashioned — I actually think it's kind of New Age. We're redefining, to be f—ing frank, what it looks like for someone that's a queer person like myself to be in a hetero relationship. A big part of my pride and my identity is being a queer person," Cyrus, 26, says.
She continued on that she loves Hemsworth not because he is a man but because they connect on "almost a spiritual level."
"What I preach is: People fall in love with people, not gender, not looks, not whatever. What I'm in love with exists on almost a spiritual level. It has nothing to do with sexuality," Cyrus says. "Relationships and partnerships in a new generation — I don't think they have so much to do with sexuality or gender. Sex is actually a small part, and gender is a very small, almost irrelevant part of relationships."
"Like, who gives a f— if he's a guy, if I'm a girl, or if he was a woman—who gives a f—? We really are stronger together. One is the loneliest number," she added.
The story also included a personal essay by Cyrus on the topic in which she says she is "redefining" what a relationship can be today.
"Being someone who takes such pride in individuality and freedom, and being a proud member of the LGBTQ+ community, I've been inspired by redefining again what a relationship in this generation looks like. Sexuality and gender identity are completely separate from partnership," Cyrus wrote.
The post Miley Cyrus describes what it's like being a queer person in a 'hetero relationship' appeared first on Washington Blade: Gay News, Politics, LGBT Rights.
Janet Mock files for divorce from husband after three years
Posted: 22 Feb 2019 10:18 AM PST
Janet Mock has filed for divorce from her husband of three years.
The Blast first reported that Mock, who is the writer, director and producer of FX's "Pose," filed for divorce from Aaron Tredwell due to irreconcilable differences.
"Aaron and I have decided to part. I'm grateful for the years we shared and will look back on them fondly. I appreciate your well wishes as we continue onward separately with enduring reverence," Mock said in a statement to Out.
Mock and Tredwell married in Oahu, Hawaii, Mock's hometown, in December 2014. She described the first time she met Tredwell in an editorial for Brides.com in 2015.
"Within minutes of our meeting, [Tredwell] invited me for a cup of coffee, and in a nearby fluorescent-lit café, I discovered that he was more than good-looking," Mock said. "He was kind and attentive and had a generous ear. I knew he was my guy, but I was unsure if I'd be his girl."
In addition to working with "Pose," Mock is also a best-selling author and transgender rights activist.
The post Janet Mock files for divorce from husband after three years appeared first on Washington Blade: Gay News, Politics, LGBT Rights.
Jussie Smollett cut from final 'Empire' episodes
Posted: 22 Feb 2019 09:58 AM PST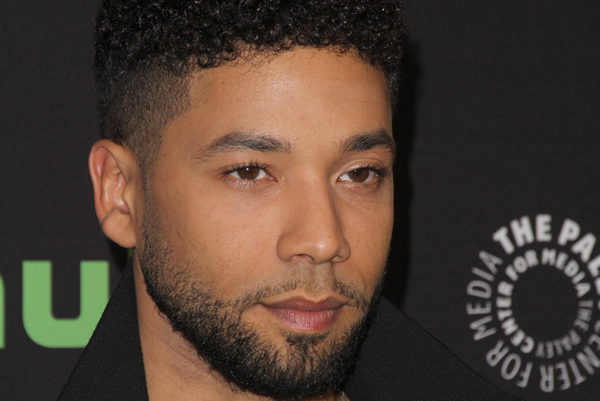 Jussie Smollett's character Jamal Lyon has been removed from the final two season five episodes of "Empire" following police allegations that he staged his reported attack.
Smollett was arrested on Thursday morning and charged with disorderly conduct for filing a false police report. Police say that after a letter, which they believe Smollett sent himself, containing racist and homophobic language didn't receive enough attention, he paid two men $3,500 to stage the attack. Police believe Smollett orchestrated the plan because he was "dissatisfied with his salary" on the Fox series.
Fox supported Smollett, who continued to film scenes throughout the investigation, calling him a "consummate professional on set" and adding that "he is not being written out of the show." After Thursday's developments, "Empire" producers, including Lee Daniels, released a statement that Smollett will be cut from the rest of the season.
"The events of the past few weeks have been incredibly emotional for all of us. Jussie has been an important member of our Empire family for the past five years and we care about him deeply. While these allegations are very disturbing, we are placing our trust in the legal system as the process plays out. We are also aware of the effects of this process on the cast and crew members who work on our show and to avoid further disruption on set, we have decided to remove the role of Jamal from the final two episodes of the season," producers said.
Smollett arrived to work on set later the same day as his arrest, after paying the $10,000 bond of his $100,000 bail, where he reportedly apologized to the cast and crew of "Empire" but maintained his innocence.
According to TMZ, Smollett addressed the set: "I'm sorry I've put you all through this and not answered any calls. I wanted to say I'm sorry and, you know me, I would never do this to any of you, you are my family. I swear to God, I did not do this."
His legal team released a statement that Smollett is innocent and blamed the Chicago Police Department for the way they handled the case.
"The presumption of innocence, a bedrock in the search for justice, was trampled upon at the expense of Mr. Smollett and notably, on the eve of a Mayoral election. Mr. Smollett is a young man of impeccable character and integrity who fiercely and solemnly maintains his innocence and feels betrayed by a system that apparently wants to skip due process and proceed directly to sentencing," the statement reads.
If Smollett is found guilty, he could face one to three years in prison.
The post Jussie Smollett cut from final 'Empire' episodes appeared first on Washington Blade: Gay News, Politics, LGBT Rights.